In February, Poland's car and LCV output reached a combined 62,465 units, down 3.1% from the month, but rising by approximately 8.5% year-over-year.

On a year-to-date basis, the tally was 126,904 (+10.6%), including 109,182 passenger cars (+13.8%) and 17,722 LCVs (-5.9%).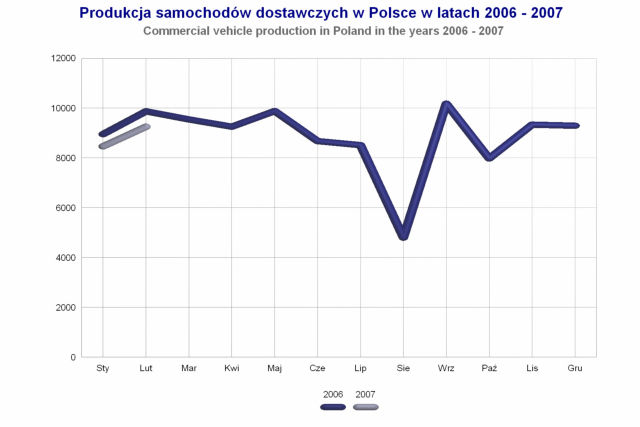 As the country's top car producer, Fiat Auto Poland built roughly 54,500 cars during the period (+25.2%), leading the way ahead of Opel Polska (32,500/-0.8%), Volkswagen Poznan (11,250/-25.3%), FSO (10,900/+140.2%), and Intrall (14/-41.7%). With a 43.9% share, Fiat Panda was the most produced car model here, followed by Opel Zafira (18.3%) and FSO Lanos (9.9%).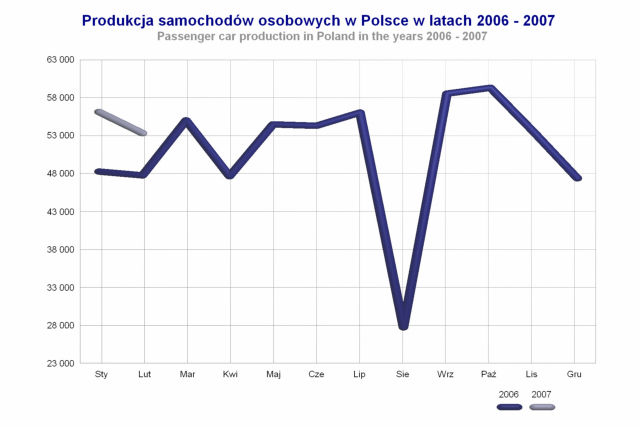 In the meantime, Volkswagen Poznan was Poland's No. 1 supplier of LCVs, building roughly 15,000 units for an 18.9% jump year-over-year. It was followed by Fiat Auto Poland (2,800/-53.8%) and Intrall (6/-97.8%). With a 68.1% share, VW Caddy was the most produced LCV model in Poland, followed by VW Transporter (16.3%), Fiat's Panda Van (13.3%) Seicento Van (2.3%), and Intrall Lublin (0.03%).

All Rights Reserved. Do not reproduce, copy and use the editorial content without permission. Contact us: autonews@gasgoo.com.