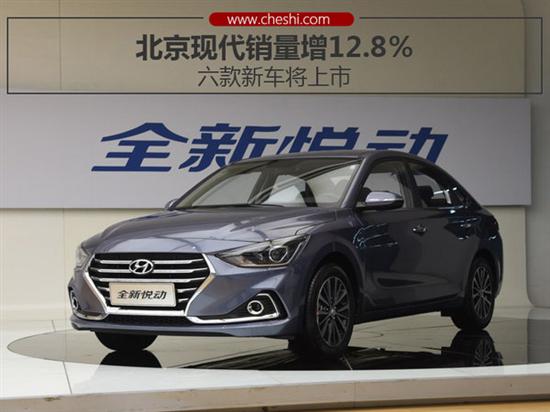 Shanghai March 10th 2017, Gasgoo-Since the booming sales of first month in 2017, Beijing Hyundai has continued to maintain growth momentum. We learned from the Beijing Automobile Group official that in February, the wholesale of Beijing Hyundai reached 60076 units, with an year-on-year increase of 12.8%. According to the plan of Beijing Hyundai, six new models will also be launched this year, to challenge the annual sales target of 1.25 million. The new Elantra will come into the market on 20th of this month.
In the first month of this year, Beijing Hyundai achieved 80017 sales performance, with an year-on-year increase of 6.4%. And in February it continued to maintain the growth trend with 60,076 sales ,an increase of 12.8%. Since the start of the year, sales of Changan Ford, FAW Mazda and other joint venture have declined, while Beijing Hyundai still remained excellent performance. From January to February, the cumulative sales of Beijing Hyundai have reached 140093 units, with an year-on-year increase of 9.05%.
In 2016, the five models of Beijing Hyundai: Verna, Elantra, Elantra, Mistra and new Tucson all kept the average monthly sales of about ten thousand vehicles. Driven by the five models, the annual sales of Beijing Hyundai reached 1.14 million units, exceeding the early sales target of 1.12 million, which broke through the million target for four years. Beijing modern official said: "the small target of Beijing Hyundai in 2017 is 1.25 million vehicles, an increase of 10%."
In terms of the products, Beijing Hyundai launched hatchback version Verna RV in February. According to the plan, this year there will be six new models to be listed, involving small and medium-scale sedan and SUV. At that time the lineup of Beijing Hyundai will be more perfect and will provide the impetus for the sales target of 1.25 million.
All Rights Reserved. Do not reproduce, copy and use the editorial content without permission. Contact us: autonews@gasgoo.com.