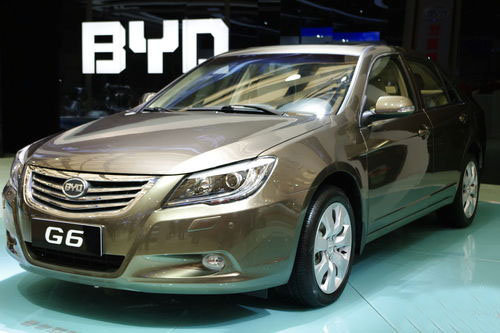 Gasgoo.com (Shanghai November 16) - The Ministry of Finance, the Ministry of Science and Technology, the Ministry of Industry and Information Technology and the National Development and Reform Commission jointly released a document regarding official opinion on how to conduct testing work for new energy and energy-saving vehicles, nddaily.com reported today. The document, as Northeast Securities puts it, signals that the new energy industry in China has entered a new phase. The government hopes that via its release any disputes will be put on hold in order to pursue more bold goals.
The news sent shockwaves through the stock markets, with the Chinese pioneer of EVs BYD seeing its stock rise 18 percent, leaving many to wonder if the manufacturer may be able to recover financially. BYD has recently been bearing its fair share of financial woes, as well as being targeted by the media for its large-scale cuts in its staff earlier this year. Many even believed there was no way for the manufacturer to update its best-selling cars in time for the next model year.
Wang Liang, a researcher with YingDa Securities, believes that BYD's purchase of Japanese die maker Ogihara's Tatebayashi factory and its cooperation with auto parts suppier BorgWarner, as well as its slew of new model releases, such as the G6 (pictured), have gone a long way in calming fears about the manufacturer's future. Affordably priced vehicles have also helped in strengthening the brand's image. BYD's stock price is predicted to rise to .42 yuan and .56 yuan in 2012 and 2013, respectively.