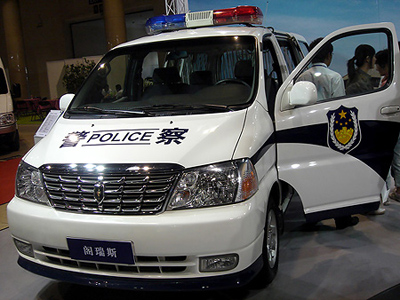 Shanghai November 8 (Gasgoo.com) Brilliance Auto, BMW's Chinese partner, plans to set up 30 special-vehicle production bases nationwide, while establishing companies with mixed ownership through the introduction of private capital, its Chairman Qi Yumin said in a recent interview with the China Times.
"China's special vehicle market faces great development potential at present." Qi said. "The special vehicle will thus become one of the main targets of development for Brilliance Auto in the next five years, and we hope to make public this asset in three years."
To this end, Brilliance Auto has taken the initiative to bring in strategic partners. According to Qi, the company has already built a joint venture with Austria's Dlouhy GmbH Fahrzeugbau in Shanghai, with the second joint venture to be built in Shenyang, capital of Liaoning Province, with Japan's Toyota Motor. Both the companies will adopt a mixed ownership structure.
Brilliance Auto, under the leadership of Qi Yumin, has seen its annual sales increase from 9,000 units to 170, 000 units during the past five years. It now has an annual production capacity of 800,000 vehicles, compared with 300,000 units in 2006.
Brilliance Auto, parent of Brilliance China Automotive Holdings, also places great importance on engine research and development. Its engine base in Mianyang in Sichuan province currently provides engines for all its Zhonghua-branded vehicles.
By now, the company has self-developed the 1.8L engines, as well as the 1.0L, 1.3L and 1.5L turbocharged engines, and boosted its engine sales from the previous 55,000 sets to 400,000 sets this year with sales amount reaching 4.0 billion yuan ($600 million).
In 2011, Brilliance aims to sell 350,000 engines, gaining 7.0 billion yuan in revenue. In the long run, Qi expects to turn the Mianyang engine base into one yielding billions of yuan in sales.