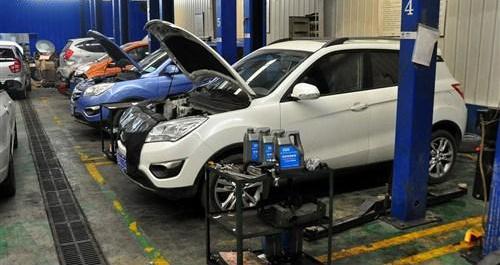 Gasgoo.com (Shanghai March 5) - Beginning in January, several Changan CS35 owners reported problems with the fuel in their vehicles getting mixed with water. According to a report appearing in the Chongqing Economic Times today, the manufacturer has just issued an official statement on the matter. In the statement, Changan acknowledged the existence of the problem, and will begin recalling the affected vehicles in accordance with government protocols. According to calculations, the issue could affect up to 12,000 vehicles total.
CS35 (pictured) owners have reported water dripping in to their fuel tanks, mixing with the gasoline and rendering it unusable. Over sustained periods of time, the issue could cause permanent harm to the vehicles' engines. Changan has confirmed the problem in occurring in three vehicles so far. According to the manufacturer's studies, the problem is due to the condensation of air passing through the CS35's crankcase ventilation system tubes. The problem is prevalent in cold or humid climates.
"In response to the issue, we are recalling all CS35 vehicles," Changan Automobile Deputy General Manager Zhu Huarong said. He added that Changan had responded to the problem just two weeks after it was first reported with a series of measures to prevent it from occurring. At the same time, the manufacturer sent a recall request to the General Administration of Quality Supervision, Inspection and Quarantine. According to officials from within the manufacturer, the recall will begin within the next two weeks.
In response to concerns that the problem is due to the CS35's existing fuel caps, Changan is also willing to replace them and other relevant auto parts free of charge. Owners wishing to have these parts replaced can go to their nearest certified 4S dealership for a replacement before the end of the month. Owners deciding not to go are instead eligible to have the warranties on their engines extended by one year or 20,000 km.