Shanghai, March 17 (Gasgoo.com) China's independent carmaker Chery Auto is set launch its flagship X5 SUV under the Rely sub-brand on March 28, nearly three months after the vehicle's 2010 Dakar trial, China Car Times reported this week.
The Chery Rely X5 took part in the recent Paris-Dakar rally where it did reasonably well for a first try at the terrain. Chery fielded its Rely fleet of SUVs for the event: two X5 race cars, one X5 conductor car and one H5 support car. Leading the driver lineup was Ningjun Lu, and his teammate Jiang Yaohuan also driving a Chery Rely X5.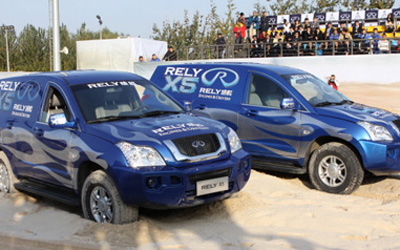 The 2.0TCI version is expected to have a reasonable price starting from 159,800 yuan ($23,400). This engine, used in an SUV for the first time, can push out 235Nm of torque and 146kW of power which will be enough for most inner city jaunts and the occasional light off-roading, said China Car Times. A turbo diesel version is also set for launch.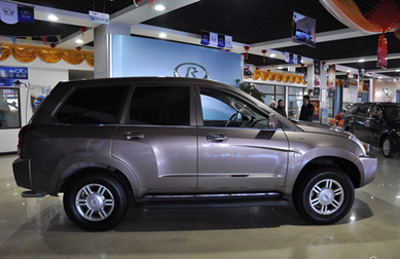 Rely is a sub-brand created by Chery for its home market's high-end commercial vehicle segment. Besides Rely, Chery Auto's portfolio also has Riich as its premium passenger car brand and Karry as a compact car brand.
Chery Auto CEO Yin Tongyue said the company viewed the Dakar as the ideal opportunity to showcase its brand on a worldwide stage, "allowing Chery to test the waters," as he put it.