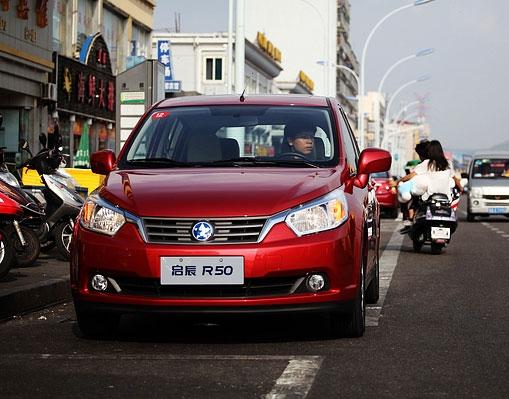 Gasgoo.com (Shanghai September 10) - On the eve of the second anniversary of its Venucia own brand, Dongfeng Nissan has officially begun selling the R50, Xinhua reported today. The R50 is Dongfeng Nissan's second Venucia model.
According to Dongfeng Nissan Vice President Ren Yong, the Venucia brand has made significant progress in gaining consumer trust over its short two year history. In just four years on the market, the D50 was able to manage monthly sales of over 20,000 units. The new R50 (pictured) is aimed at younger, fashionable buyers. It is priced between 67,800 yuan and 83,800 yuan ($10,720-$13,250) and is available in four different variants. The 1.6 L engine model, which comes with both automatic and manual transmission options, consumes 6.4 L of fuel for every 100 km driven.
Joint ventures' own brands are registered directly in China, and their intellectual property rights are fully owned by said joint ventures. Aside from Dongfeng Nissan, Guangqi Honda, SAIC-GM-Wuling and Dongfeng Honda also have own brands. Furthermore, Brilliance BMW, FAW-VW and Beijing Hyundai, among others, are also planning to release their own own brands.