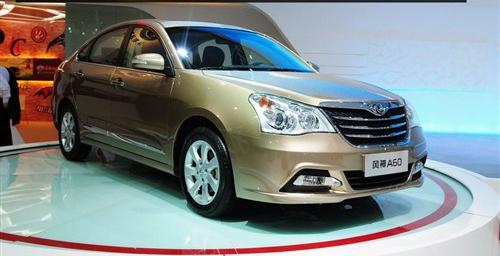 Gasgoo.com (Shanghai April 5) - According to a report by the Internet News Agency today, Dongfeng has confirmed that there are plans this year for the manufacturer to establish dealerships selling Dongfeng Fengshen, Dongfeng Fengxing and Zhengzhou Nissan vehicles. According to Dongfeng Passenger Vehicle Company Vice President Li Chunrong, dealers in Xiangtan, Hunan and Jilin City, Jilin will be among the first to sell vehicles from the three brands. Dongfeng has further plans to establish 20 more multi-brand dealerships this year.
There are currently almost 500 independent dealers specializing in the Dongfeng Fengshen, Dongfeng Fengxing and Zhengzhou Nissan brands. Reportedly, the recent market debut of the new Fengshen A60 (pictured above) has encouraged Dongfeng to pursue the policy of opening multi-brand dealerships.
According to Mr. Li, the multi-brand dealers will employ a unique design. "In addition to getting a return on [their] investments, [dealerships] will have access to nearly 20 models," he said. Mr. Li boasts that a plan of this scope is something that only a "national team" like Dongfeng has the ability to undertake.
In addition to the A60, the Dongfeng Fengshen product line also includes the S30, H30 and H30 Cross. Although the Dongfeng Fengxing product line is even smaller, the Fengxing Joyear (pictured below) is one of the top selling minivans in the country. Zhengzhou Nissan, meanwhile, specializes in selling Nissans not available from other companies in China.