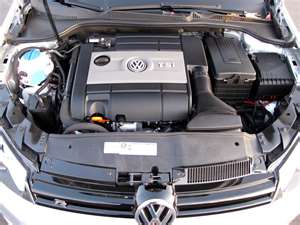 Global Times - China FAW Group, the partner of Volkswagen AG (VW), said Monday it is preparing to issue an official response to allegations in a German media report that the Chinese automaker is illegally copying VW parts at a factory in China.
"FAW is aware of the report and is paying high attention to the case because it is related to the cooperation between the two partners," FAW spokeswoman Shao Xin told the Global Times Monday.
According to Shao, the FAW factory in Changchun, Jilin Province, had been temporarily closed last week for regular overhaul and reopened Monday, so they need more time to prepare a response. She declined to offer further comments.
Handelsblatt, a German business daily, reported Friday that FAW is allegedly copying key Volkswagen-patented components, citing unnamed Volkswagen managers in China.
Volkswagen suspected that FAW had plans to replicate Volkswagen's MQ200 transmission without permission and use it in its own model FAW Besturn B50, which will be exported to Russia, the report said.
The report also alleged that FAW has built a new factory in Changchun and has begun producing models using Volkswagen's patents without a licence.
Volkswagen could not be reached for comment. The Wall Street Journal (WSJ) reported Friday that a VW spokesman in Germany declined to elaborate on the allegations, but said the automaker "was examining the situation carefully before coming to any conclusions."
The spokesman was quoted by WSJ as saying that the two companies had a long-standing history of working "closely and trustfully" with one another.
The allegations came after FAW and Volkswagen agreed in April to extend their joint venture for a further 25 years.
With the rapid development of the Chinese auto industry, cases concerning Chinese car manufacturers embroiled in intellectual property rights disputes have been rising.
But the latest allegation involves Volkswagen and FAW, two partners who have been regarded as a paragon of joint venture between foreign and Chinese carmakers.
Foreign carmakers cannot independently produce cars in China and have to form joint ventures with Chinese companies, with the local partners holding the controlling stake to produce and sell cars in China.
"It is inevitable for Chinese companies to absorb and digest the technologies of their foreign partners and it would be an exaggeration to say the Chinese partners are stealing their technologies since Chinese companies are the controlling shareholders," Yang Ai'guo, deputy secretary-general of the Automobile Branch of the China Chamber of Commerce for Import and Export of Machinery and Electronic Products, told the Global Times.