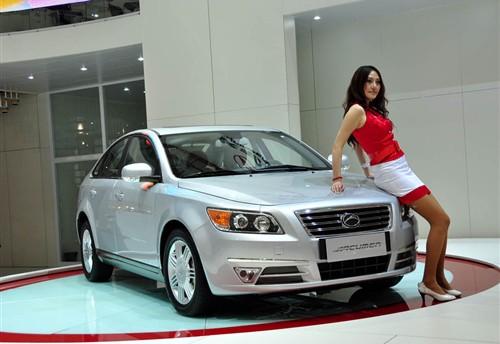 Gasgoo.com (Shanghai April 8) - GAC Changfeng's new CP2 sedan will make its official debut at Auto Shanghai 2011 this month, China Business News reported today.
The announcement comes in the aftermath of Changfeng's parent company GAC Group's decision to consolidate the JV. The new CP2 looks to put any doubts regarding GAC's newly created Liebao brand to a rest, as all sides seem committed to developing the label.
Fu Shoujie, president of GAC Changfeng, said in an interview last week that GAC was committed to developing Liebao as its independent own brand. Mr. Fu added that Changfeng would continue to remain a part of GAC.
However, there is still speculation that after the establishment of the GAC Mitsubishi joint venture is completed, Changfeng would be responsible for direct operation of the Liebao brand, while it would actually be possessed by parent GAC Group.