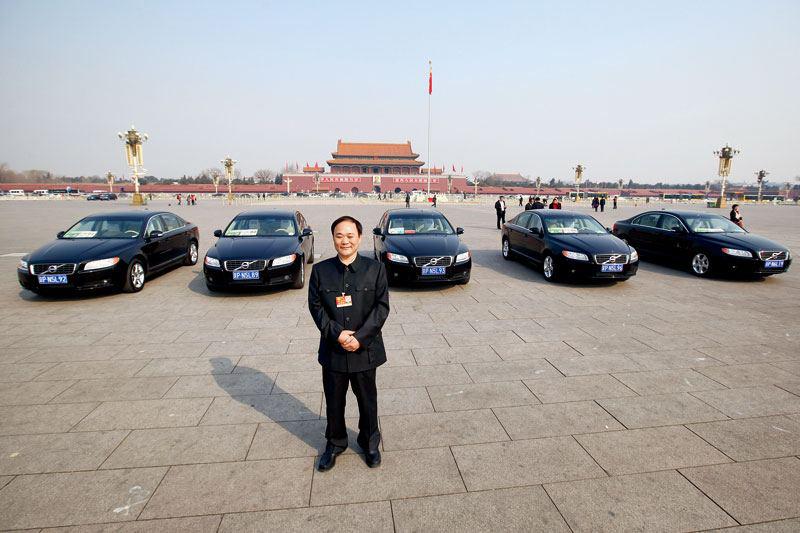 Gasgoo.com (Shanghai, July 14) - LI Shufu, who is the president of Volvo and Geely Group, says that methanol fuel is safety, economy and environment friendly, which shall be developed as auto fuel for green energy auto development.
LI Shufu says he has agreement with government of Guiyang on July 11 at ecological civilization formula in Guiyang that he will invest production base of green energy auto in Guiyang, which will support green and sustainable development for Guiyang.
He says people do not have much idea about methanol fuel. He wants to explains the following questions:
Firstly, is methanol fuel safe? Methanol now is one of normal ingredient for cleanser, rust remover and ant freezing solution. Besides, it is safe and easy to distinguish. According to some survey, researchers who research methanol over 20 years and drivers of methanol fuel auto do not have any health issues concern with methanol contacting. There are some countries includes USA adopts methanol fuel for a long time.
Secondly, is methanol fuel clear? Methanol has high level of oxygen, which burns sufficiently. Displacement of methanol is much lower than gasoline.
Thirdly, why develops methanol fuel in China? China lacks of oil and gas, but methanol can be defined from inferior coal. Cost of methanol is 40% less than cost of gasoline. Besides, technology of application is mature already. Geely has methanol fuel engine already since year 2005.