Shanghai December 24 (Gasgoo.com) Starting December 22, Geely Automobile Holdings had sold more than 500 vehicles through its online store on Taobao Mall, China's leading e-commerce marketplace, as of 5 pm, December 23, 2010, the official Xinhua News Agency reported Friday.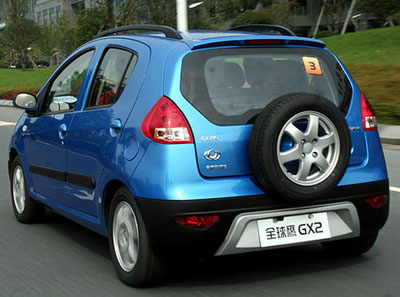 Geely Panda Crossover: Gleagle GX2 Supermini
Geely chairman Li Shufu has made announcements on several occasions since July this year, saying that the company will sell cars online, a move he thought could combine the advantages of both the automobile and electronic commerce industries. No automakers have made any successful example previously concerning bulk sales, however.
Geely, Volvo's new owner, opened its first flagship online store on Taobao Mall on December 6, and began selling its Gleagle Panda model Wednesday.
The Zhejiang-based automaker will add more models to its store in the future and will also sell special editions that are only available on the Internet, its vice president Liu Jinliang told the People's Daily earlier.