Shanghai, May 26 (Gasgoo.com) Last year when Chinese carmaker Shuanghuan Auto's Noble SUV went on sale in Europe, Daimler, parent company of Mercedes-Benz and Smart, had a funny feeling of familiarity and decided to intervene, claiming that the Noble looked uncomfortably similar to the Smart Fortwo.
However, Greek courts recently ruled against Daimler, declaring that "an informed buyer would not confuse the Noble with the Smart Fortwo", according to Australia's auto news site Motor Report.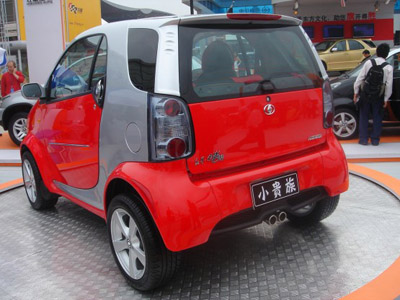 Shuanghuan's Noble
The Greek courts said that if a vehicle varies in its technical specification, then any external similarities are irrelevant. To that end, China Motors, the company which imports the Noble in Europe, claims that the front-engined, front-wheel-drive Noble with seating for four in no way imitates the rear-engined, rear-wheel-drive, two-seater Fortwo.
When it comes to the rather blatant styling similarities between the two, the court put that down to the pair belonging to the same mini-car class of vehicles. Apparently as a "result of their common nature" it is acceptable, even unavoidable, for a newcomer to be styled similar to an established model.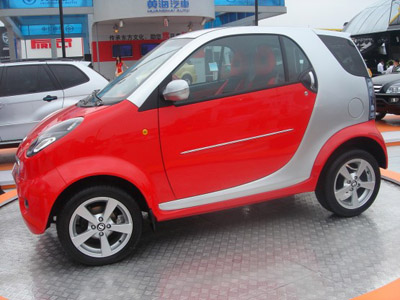 Although the case looked promising for Daimler early on, a Milan court ruling in mid-December 2008 in favor of Shuanghuan in the BMW case seemed to have put the nail in Daimler's coffin. The court found that visual and price differences between BMW's X5 and Shuanghuan CEO were enough to prevent consumers from confusing the two. After winning the case against BMW, Shuanghuan resumed the sale of its CEO SUV in Italy.
Chinese auto makers reportedly have 'borrowed' inspiration from BMW's X5, Daewoo's Matiz and the Mercedes-Benz SLK. Various legal challenges have been mounted, some successfully and others less so.
Mercedes-Benz (China) Ltd. started to sell Smart Fortwo, the classic low-emission car under Daimler's Mercedes-Benz brand, in China on April 8 this year.