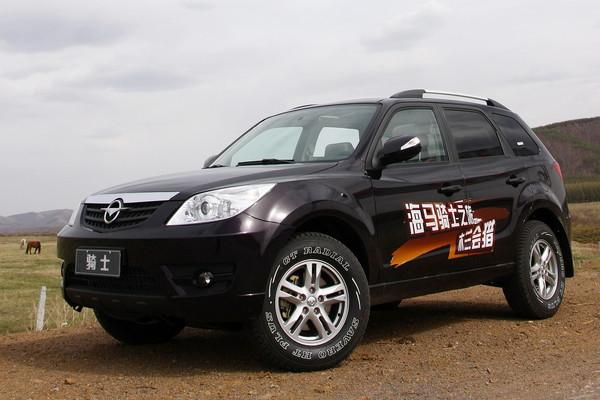 Gasgoo.com (Shanghai April 17) - Hainan-based Haima Automobile's profits last year totaled 590 million yuan ($93.22m), the Securities Daily reported today, citing the manufacturer's recently released yearly financial review. The number represents year-on-year growth of 7.87 percent for Haima. The manufacturer's total business results for the year were 11.21 billion yuan ($1.77b), growing 10.11 percent from 2010.
In a year when the average domestic own brand manufacturer experienced slow or even negative financial growth, Haima's performance was exceptionally strong. A lot of this was due to Haima's total sales growing 5.86 percent last year. Many attribute the sales growth to the manufacturer's clever marketing strategy.
In order to deal with poor market conditions for subcompacts last year, Haima devoted a lot of its resources to the Haima7 SUV (pictured above), sales of which doubled. Subsidiary FAW-Haima's flagship car, the Family compact (pictured below), saw its sales grow from around 20,000 units in 2010 to 80,000 units in 2011. The next generation Family, which is expected to make its market debut this month, should help further boost sales of the model.
According to Marketing Director Tang Si, Haima will not be unveiling anymore new subcompact models in the future. Mr. Tang added that the Haima7, which will be updated soon, and the Family will continue to lead the manufacturer's sales.
A variety of factors, including the phasing out of various economic stimulatory policies, the introduction of policies aimed at curbing automobile purchases and the rising cost of fuel, caused sales growth among domestic manufacturers to contract dramatically. According to statistics from the China Association of Automobile Manufacturers, a total of 18.5 million automobiles were sold in the country in 2011, an increase of only 2.45 percent from the previous year. That yearly growth rate was the lowest the country had seen in 13 years.