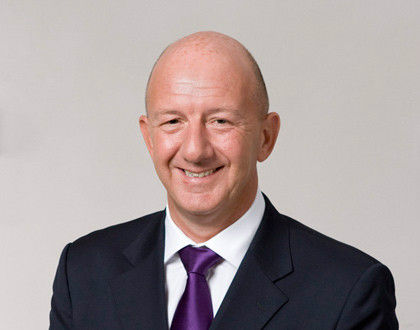 Gasgoo.com (Shanghai October 8) - Mercedes-Benz Japan President Nicholas Speeks will assume Klaus Maier's joint roles of president and CEO of Mercedes-Benz China, auto.sina.com.cn reported today, citing a DPA story. Mercedes-Benz Spokesman Jörg Howe denied claims that the decision was made due to supposedly poor sales by the manufacturer's Chinese branch. The change is part of normal periodic restructuring, Mr. Howe stated.
Dr. Maier (pictured below) first assumed the position of marketing and sales director for Mercedes-Benz China in 2005. He helped supervise several promotional activities aimed at helping attract younger buyers. Dr. Maier is scheduled to return to Stuttgart.
Mercedes-Benz has yet to announce who will assume Mr. Speek's (pictured above) soon to be vacated role of Japanese branch president.
Unlike rivals Audi and BMW, Mercedes-Benz possesses two outlets to sell its vehicles in China: Beijing Benz and its own Chinese branch. The division between the two companies has led to internal competition, with several dealerships favoring Mercedes-Benz China's imported vehicles over the domestic ones manufactured by Beijing Benz. While rivals Audi and BMW have managed sales growth rates of over 30 percent over the first eight months of the year, Mercedes-Benz's sales have only grown nine percent.