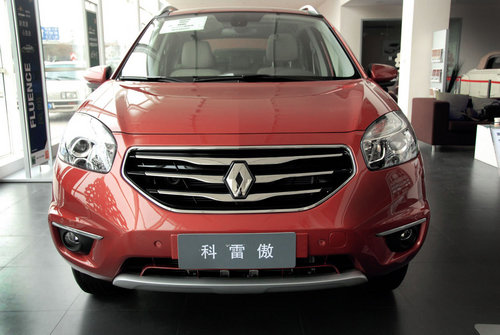 Gasgoo.com (Shanghai November 26) - The National Development and Reform Commission has officially begun reviewing Dongfeng Motor and Renault's proposal to establish a new joint venture partnership, China Business News reported today. The two manufacturers have proposed to invest 6.5 billion yuan ($1.04b) to establish the JV, which will be based in Hubei's capital of Wuhan.
Of the world's top ten leading automobile enterprises, Renault is the only one presently lacking an operational joint venture partnership in China. The economic crisis in Europe and decreasing sales margins for domestic companies in China has pushed both Renault and Dongfeng to form the partnership, a source from the Chinese company was quoted as saying.
Previous reports speculated that Renault would be able to use Dongfeng Motors' factories in order to increase production speed and reduce costs. However, Renault Chief Operating Officer Carlos Tavares denied these claims, saying that the manufacturer's goal is to construct a new Chinese factory, initially able to produce up to 200,000 vehicles annually, in partnership with Dongfeng. Mr. Tavares anticipates the NDRC to approve the joint venture by the end of the year. According to an internal source, the Renault Koleos SUV (pictured) will be the JV's first domestically manufactured model.
Mr. Tavares reportedly paid a visit to Wuhan earlier this month, where he visited Dongfeng Peugeot's automobile factory. There are rumors that Tang Teng, director of strategic development for Dongfeng Peugeot and former deputy head of Dongfeng Peugeot's commercial vehicle division, may be transferred to Dongfeng Renault. However, Dongfeng Peugeot has yet to comment on the matter.
Correction: In another report appearing in the paper, Renault China Executive President Chen Guozhang stated that Dongfeng Renault will use the license from the defunct Sanjiang Renault joint venture, which has stopped production for several years now.