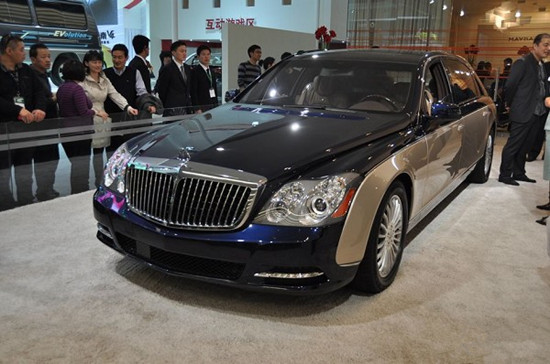 Gasgoo.com (Shanghai May 21) - Recently rumors of impending taxes on luxury vehicles have been appearing across the Chinese media. In a report appearing the Nanfang Daily today, an anonymous official from a German luxury car manufacturer confirmed the rumors, but was unable to provide detailed information regarding when such taxes will be implemented. "The Ministry of Finance, State Administration of Taxation and other relevant departments are currently in the process of researching [the policies]," the source commented.
According to the rumors, luxury automobiles carrying price tags of at least 1.7 million yuan to 1.8 million yuan ($274,346-$290,484) will be eligible for a luxury tax of 20 percent. An official from the China Association of Automobile Manufacturers, who also wished to remain anonymous, said that the relevant government departments are currently in the process of revising the policies, and will later collect opinions from the people. How the new tax will affect the current emission-based taxes purchasers of luxury vehicles have to pay is also being researched.
The last time a new tax was implemented on luxury automobiles in China was March 2006. In the run-up to the new policy, luxury vehicle sales jumped as buyers scrambled to pick them up before price rises. For their part, luxury automobile manufacturers are currently awaiting more official information from the government before making any changes to their marketing strategies.
Industry Analyst Sun Shiqing points out that the policy will mostly influence ultra luxury brands, such as Bentley and Rolls-Royce, who will have to seriously reconsider thier pricing policies in order to account for a 20 percent tax on thier models.
However, fellow Industry Analyst Zhang Zhiyong explains that the overall effect from new tax policies on the market will be limited, as total annual sales of vehicles prices over 1.7 million yuan are currently under 5,000 units. However, he also pointed out that the new policies may influence the attitude of consumers in the luxury vehicle market and the overall development of the segment. "Sales and production numbers in the Chinese automobile market are the highest in the world, but vehicle prices are not developing alongside other developed markets." Mr. Zhang predicts that these variables in the Chinese market will shift over the next few years until they are in line with the rest of the world.