With annual sales to hit 16,000 units, China will overtake Germany to become the world's second largest market for Porsche in 2012, right after the United States.
Shanghai, June 30 (Gasgoo.com) Mr.Helmut Broeker, Porsche China Chief Executive Officer, revealed Porsche's development target in China: with annual sales to hit 10,000 models in 2010. After being out of stock for three months, on the evening of 24th, June, Porsche officially released its new generation Cayenne (Kayan), which is the brand's best selling SUV model in the Chinese market. In 2009, Porsche sold 8,629 units in Mainland China, of which Cayenne accounted for 83%, or 7,556 vehicles.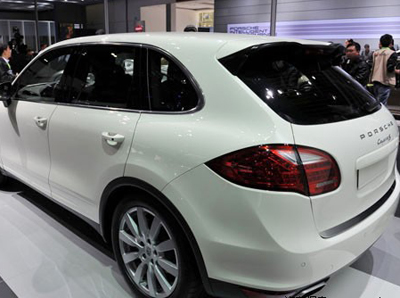 The three months' "open space" that resulted from upgrading the production will have a great impact on Porsche's sales in China this year. With the introduction of new models like new Cayenne and Panamera V6 along the expansion of dealership network, Porsche will realize the year-on-year growth of double digital return on sales with confidence, so the sales target of 10,000 units will not be a big deal.

Porsche will have more than 30 Porsche Centres as of the end of this year in China.