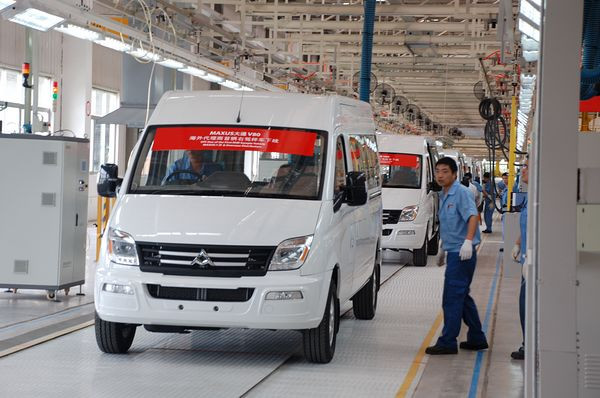 Gasgoo.com (Shanghai June 29) - SAIC Group sales from the beginning of the year have surpassed 2 million vehicles, auto.sina.com reported today. The sales result will help SAIC get closer to fulfilling their yearly goal of 4 million vehicles.
SAIC CEO Chen Hong confirmed that his company was halfway to fulfilling their sales target for this year. "As predictions for the market this year have been constantly reevaluated,... SAIC group has managed to reach its six month goal," he said.
Mr. Hong made the statement at the inauguration ceremony for SAIC's new Maxus V80 van (pictured). During the ceremony for the van, which is based on the classic British model of the same name. SAIC reportedly plans to direct 20 percent of its annual investments toward similar commercial vehicles in the years to come.