Shanghai, April 19 (Gasgoo.com) China's biggest automaker SAIC Motor will display its all-electric concept car E1 at the Beijing Auto show later this month. The car will also be showcased at the World Expo 2010 in Shanghai as the only new-energy vehicle exhibit in the China Pavilion.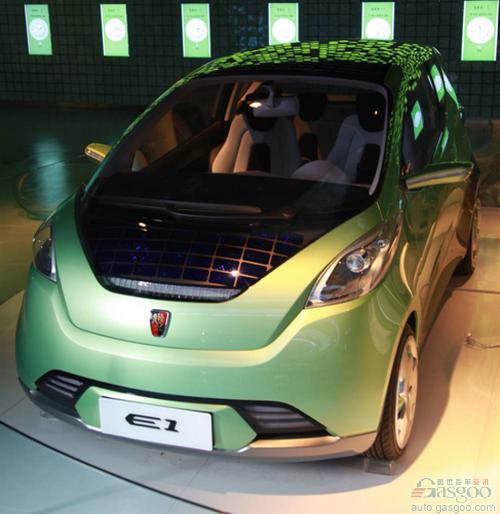 The E1 is independently developed by SAIC, aiming at the international advanced level in the new-energy vehicle development and is planned for mass production by the end of 2012. It is an A00 Class sedan with single compartment, three doors and four seats, and with its body design using the "One Box" concept to expand the vehicle interior space to the maximum. The "zero emission" E1 is powered by the lithium iron phosphate system to secure safe performance, and has a top speed of 120km/h, and a maximum mileage of 135km as well as an acceleration time from 0-100 km/h of 1.6 seconds. Moreover, the car has quick charge function and could charge to 80% within 30 minutes.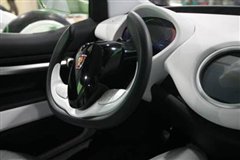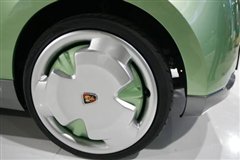 SAIC will be the first to mass-produce all-electric vehicles in China and to offer consumers with environmentally-friendly and technologically advanced electric cars, as well as the first carmaker to get ready for the arrival of the low-carbon economy era, based on the strength of its New Energy and Industrial chain including battery systems, electrical and control, power electronics, electric power steering, electric air-conditioning development capabilities and vehicle integration capabilities.
The model has significant advantages such as zero emissions, low energy consumption and so on, and its main system was developed by using approaches like modularization and integration, which has shown SAIC's leading position in China's new energy vehicle field and its great contribution to China's auto industry by leaps and bounds.