Shanghai, January 12 (Gasgoo.com) Shanghai GM yesterday introduced the Chevrolet New Sail sedan, the first passenger car created by a joint venture in China as an economical family car model, General Motors said in a statement.
The new small car was developed by Shanghai GM and the Pan Asia Technical Automotive Center (PATAC), both GM-SAIC joint ventures. In addition to being sold in China, the New Sail will also be exported to other emerging markets.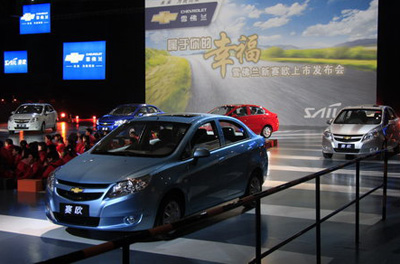 Shanghai GM offers five variants of the New Sail with the base model priced around 60,000 yuan ($8,800). This marks a breakthrough in the under-70,000 yuan small car segment, where Chinese brands have traditionally been dominant. Shanghai GM also began taking orders for the New Sail yesterday.
"Our mission has always been to enable more individuals and families to realize their dreams of owning a car," said Kevin Wale, President and Managing Director of the GM China Group. "With the New Sail, we are setting a new standard for the lower-end small car segment while fully living up to the global standards of Chevrolet."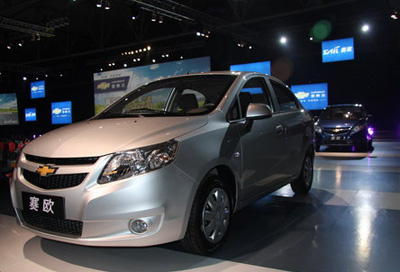 Shanghai GM decided several years ago to broaden its customer base by developing the New Sail as a fuel efficient, economical family model. Its arrival marks the venture's entry in every major passenger car segment, said Shanghai GM President Ding Lei.
The New Sail is available with a choice of class-leading 1.2-liter S-TEC II and 1.4-liter S-TEC III engines. The 1.2-liter engine achieves best in class fuel economy under comprehensive road conditions of 5.7 L/100 km.