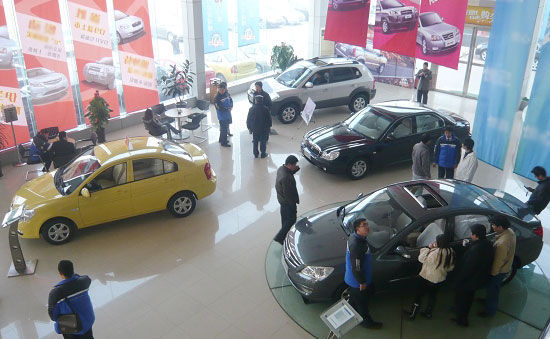 The New Age - A South African entrepreneur has developed an innovative marketing prototype to sell affordable vehicles to local car buyers in the tough economic climate.
The model, which the company says responds to government's call for economic stimulation has now been successfully adopted in Asia.
The Satinsky Group, operating under Drive Car Sales and other brands, sells affordable cars to many new vehicle owners.
Satinsky recently sold its branding division to a Chinese company, Blue Lakes Marketing and Promotions, based in Hong Kong.
The deal will see Blue Lakes implement a similar concept in the Far East. In return, the companies will share the revenue generated in South Africa and China.
A three-year management agreement will allow the local company to continue to run operations in South Africa on behalf of the Hong Kong group.
By carrying rear window branding, buyer's monthly car payments are subsidised while advertisers gain significant mobile exposure for their brands.
Besides offering advertisers a unique, highly visible outdoor platform, the significant reduction in repayments for individual buyers has helped to boost Satinsky's vehicle sales.
Satinsky CEO Albert Venter developed the model, which involves the management of mobile advertising subscribers. This is conducted through an online, internet based system developed locally.
The system allows Satinsky to manage customers anywhere in the country.
According to Venter, the rear window branding concept is all about making car ownership more affordable.
With South African drivers facing the prospect of high toll fees and rising fuel costs, the plan is a welcome relief to potential car owners as it makes the right of all South Africans to personal mobility affordable. Satinsky also offers highly competitive all-risk insurance products with the purchase of vehicles.
The entrance by Satinsky into China is set to benefit the country. China is the world's fastest-growing major economy, with average growth rates of 10%.
China became the world's top manufacturer in 2011, surpassing the US. With the status quo shifting and also South Africa being part of the Brics bloc, the Satinsky move has been hailed.
Venter believes that China is about to become the biggest producer of cars in the world and that this partnership provides both Blue Lakes and the Satinsky Group with an opportunity to stimulate growth in the Far East car market by making car ownership more affordable.
The South African economy benefits through the inflow of revenue and greater potential for job creation.
Venter started the business in 2006 and today the company has over 8000 vehicles on South African roads, creating a tremendous success story for small business development.
About 680000 leads from prospective buyers are generated every day through the call centre in Pretoria.