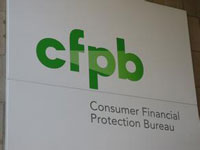 Critics of the Consumer Financial Protection Bureau are enjoying a private moment of glee over accusations in a published report that the CFPB itself could be guilty of discrimination against its empl...

Full Article
Volvo design chief Thomas Ingenlath has been turning heads and winning awards since joining the Swedish automaker from Volkswagen Group 20 months ago. There is a good chance the hot streak will contin...
Especially in an election year, I expect political rhetoric over UAW organizing in the South. This month's rejection of the UAW by workers at Volkswagen's Chattanooga plant certainly garnered lots of ...