Shanghai (Gasgoo)- Zhejiang Geely Holding Group (Geely Holding), China's largest privately owned automotive group, signed in late Jan. a framework agreement with Faraday Future (FF) to cooperate in technology and engineering support.
The cooperation came only one day after FF announced it would be listed on the Nasdaq Stock Market through a business combination with a special purpose acquisition company (SPAC). Geely Holding has also become a minority investor in FF's listing.
Aside from the collaboration with FF, Geely Holding stunned both the automobile and Internet industries last month by forming partnership with Baidu, Foxconn and Tencent.
On Jan. 11, Baidu said it entered into a strategic partnership with Geely Holding while announcing its plan to establish a company to produce intelligent electric vehicles (EVs). Geely will offer the company its expertise in automobile design and manufacturing, involving its SEA (Sustainable Experience Architecture).
On Jan. 13, Geely Holding and Foxconn agreed to build a joint venture providing contract manufacturing and customized consulting services for global automakers and mobility service providers.
On Jan. 19, Geely Auto Group and Tencent inked agreement to carry out all-round strategic cooperation on smart cockpit, autonomous driving, digitalization and low carbon development.
Those moves, especially the cooperation with FF, Baidu and Foxconn, are regarded by some industry insiders as part of Geely's efforts to be a contract manufacturer of intelligent EVs.
Nevertheless, for Geely, who has evolved into a global automaker through a slew of acquisitions and partnerships, every step it takes should pave the way for a solid foothold in the smart EV era.
Geely launched in last September its Sustainable Experience Architecture (SEA), billed as the world's first open-source electric vehicle (EV) architecture "that promises to transform the availability of zero-emission cars and trucks in the world's largest auto market".

SEA; photo credit: Geely

Involving four-year efforts and over 18 billion yuan ($2.786 billion) of investment, the SEA will be deployed across nine auto brands of Geely Holding. The first model to be based on SEA is the Lynk & Co Zero Concept, which is expected to hit the market in the second half of 2021.
Notably, Geely Holding will make the architecture accessible to other OEMs and third parties. The company revealed at the launching ceremony that it had worked with 7 auto brands (including but not limited to Geely's) on the R&D of 16 vehicle models.
The decision hints that Geely is to decrease R&D costs by co-working with partners.
Apart from the cost reduction, Geely might expect to inject the SEA with new technologies through those partnerships.
ZERO Concept; photo credit: Geely
For instance, the SEA-based Zero Concept EV features Lynk & Co's CoPilot solution powered by Mobileye SuperVision™ surround-view advanced driver-assistance system (ADAS) with over-the-air (OTA) update capabilities. Moreover, using Mobileye's production-ready SuperVision system based on the EyeQ5® system-on-chip (SoC) will help Geely to deliver a new suite of advanced driver-assist features to consumers in fall 2021.
Through the collaboration with Baidu, Geely's SEA may well get Baidu's expertise on autonomous driving and Internet of Vehicles (IoV).
It is clear that Geely will receive valuable technical supports from partnership if the cooperation goes well. The SEA is "a kind of invention where more new technologies and chances will be created," the company said.
On the other side, some people deem those partnerships a useful method for easing Geely's overcapacity.
The group has to-date built over 20 complete vehicle manufacturing bases in 10 plus cities of China with a total annual capacity of roughly 3 million vehicles. The capacity utilization rate stays quite low as Geely Auto Group only sold around 1.32 million new vehicles last year.
Nonetheless, the existing capacity is still far from enough when Geely officially manufacture vehicles for FF and Baidu, and the aforesaid 16 models fully go into production. It perhaps can explain why the group became the trustee of Leopaard's Changsha plant in last April and injected capital into the debt-laden automaker Lifan.
Geely had expanded rapidly through mergers and acquisition since buying Sweden's Volvo Cars in 2010 from the U.S. parent Ford Motor. In 2018, it acquired 9.7% stake in Daimler, and then set up a mobility service platform "StarRides" with the Mercedes-Benz's owner. In 2019, Geely took 50% stake in a joint venture built with the Stuttgart-based carmaker for the smart brand.
The other iconic acquisitions include the Malaysian company Proton, the British Lotus and the American flying car developer Terrafugia.
Underneath a slew of cash-burning operations is Geely's patient and purposeful deployment in its intelligent EV business. It seems that the group is working on building a multi-layered mobility ecosystem by tapping such cutting-edge technical fields as battery swapping, flying car and man-made satellite.
In last July, Xin Guobin, vice minister of China's MIIT, said the country would step up efforts to advance the construction of battery swap infrastructure and encourage companies to develop vehicles available for swappable batteries.
After the policy signal being released, Geely provided equity infusion in last December for Lifan Industry (Group) Co.,Ltd., a Chongqing-based car and motorcycle maker who was battered by a prolonged sales decline.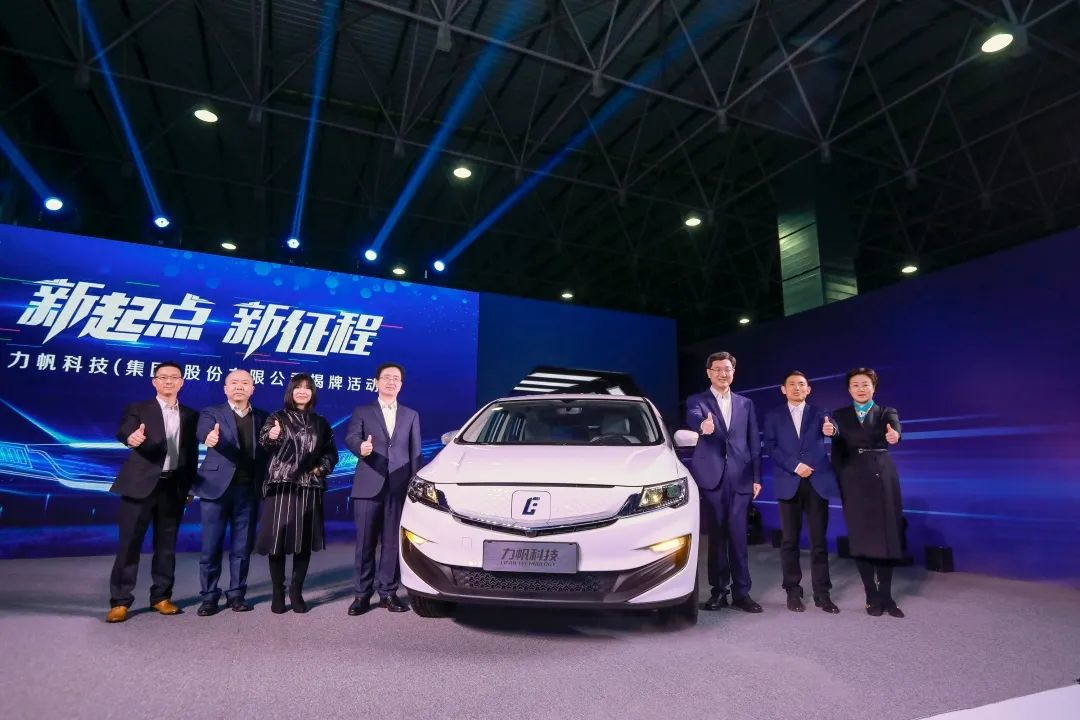 Lifan Technology showing Geely Technology's first model available for swappable batteries

One of important reasons for Geely's investment in Lifan resides in the latter's accumulations in battery swapping business, including the possession of some battery swapping stations and the experience in the development of intelligent lightweight all-electric vehicle platform that supports fast battery swaps and the operation of intelligent NEV-related energy stations.
For Geely, the capital injection to Lifan is conducive to both capacity expansion and the deployment of battery swapping model.
Geely is also extending its empire beyond cars running on roads by delving into the area of flyover.

TF-1; photo credit: Geely

On Jan. 22, the Transition, or the TF-1, a light sport flying cars developed by Terrafugia, owed by Geely Technology Group, was granted the world's first special airworthiness certificate of its kind by the Federal Aviation Administration (FAA). It portends that the safety performance of the TF-1 has been recognized by the FAA and the flying car will be legally put into use before long.
What's more, Geely also makes onslaught into aerospace industry.
Geely has officially launched its internet satellite project in Qingdao, Shandong Province, with an investment of 4.12 billion yuan ($637 million), a local media channel said in late January.
This followed Geely Technology Group signing an agreement with the management committee of Qingdao Shanghe pilot zone in last August for the cooperation on low-earth orbit Internet satellite. The project is undertaken by GEESPACE, a subsidiary of Geely Technology Group.
Under the project, GEESPACE plans to launch two low-earth orbit satellites that run about 200—2,000 kilometers above the ground so as to provide high-precision positioning service for automobiles.
It is reported that Geely will build a particular arm dedicated to aerospace business to develop a space-ground integrated mobility service ecosystem and offer the future advanced intelligent driving more systematic services.
Gasgoo not only offers timely news and profound insight about China auto industry, but also help with business connection and expansion for suppliers and purchasers via multiple channels and methods. Buyer service: buyer-support@gasgoo.com Seller Service: seller-support@gasgoo.com
All Rights Reserved. Do not reproduce, copy and use the editorial content without permission. Contact us: autonews@gasgoo.com.