WeRide and its "triangle": striving in the autonomous driving battlefield
Beijing (Gasgoo)- China's autonomous driving startup, WeRide announced on November 18th, that it has yet again inked another partnership agreement with major automaker GAC Group, as well as the automaker's subsidiary mobility service provider, OnTime.
Photo credit: WeRide

WeRide said, the company has developed a driverless Robotaxi with GAC's AION S model. The said Robotaxi has already been added into OnTime's ride-hailing platform for tests. The trio aim to launch the driverless Robotaxi as a public ride-hailing service in the coming years.
Undeniably, in the competitive and high-profile battleground of autonomous driving, it seems like WeRide managed to keep on winning from a technology standpoint as well as commercialization.
The journey started
Founded in Silicon Valley in 2017 by Tony Han and Yan Li, the company is headquartered in Guangzhou, with R&D and operation centers in Beijing, Shanghai, Nanjing, Wuhan, Zhengzhou and Anqing in China, and San Jose in the U.S.
Working as the CEO of the company, Tony Han is a distinguished expert in computer vision, machine learning and speech recognition. Tony holds a Ph.D. from the Department of Electrical and Computer Engineering, University of Illinois at Urbana-Champaign under the guidance of Prof. Thomas S. Huang, one of the leading figures in computer vision, pattern recognition and human computer interaction.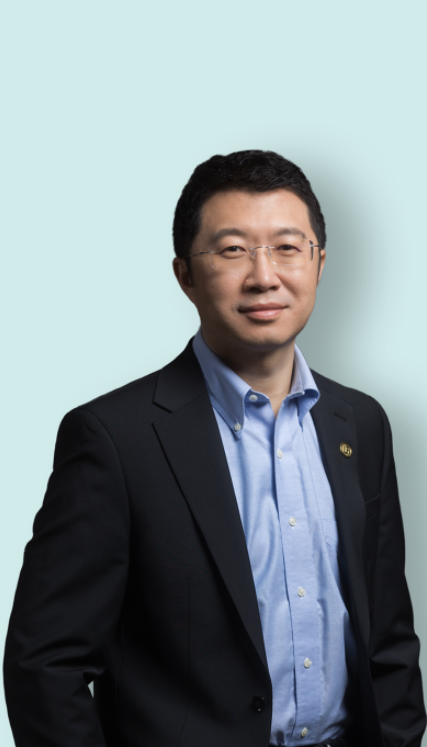 Tony Han; Photo credit: WeRide
Before his entrepreneurship, Tony worked as the Chief Scientist of Baidu's Autonomous Driving Unit. He was also a tenured professor of electrical & computer engineering at the University of Missouri.
As the CTO of WeRide, Yan Li is responsible for designing the company's self-driving system's core framework, and managing the global engineering team, with ample knowledge in computer vision and autonomous driving technology.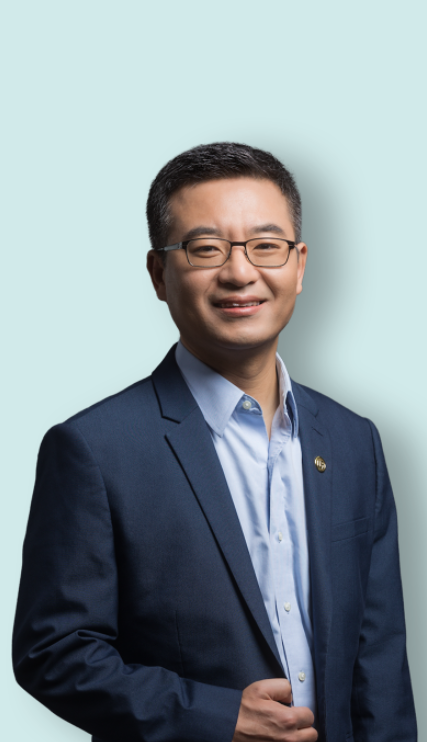 Yan Li; Photo credit: WeRide
Before WeRide, Yan Li worked at Facebook and Microsoft and was an early member of Microsoft Research Asia (MSRA). The CTO has a Ph.D. in Electrical and Computer Engineering from Carnegie Mellon University.
With such glowing resumes, WeRide seems to have little difficulty in fund raising.
Since establishment, the company has kicked off seven rounds of financing, with a latest appraisal value of $3.3 billion.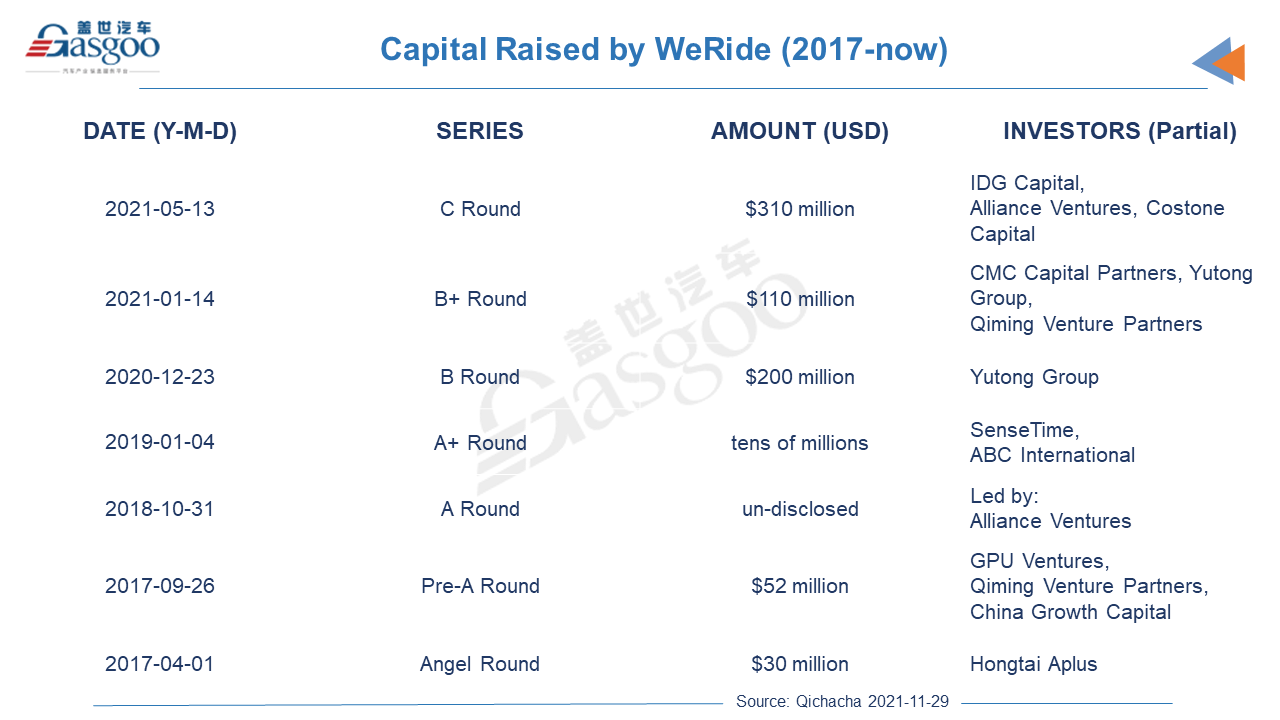 After the completion of the company's A-round of financing led by the alliance of Renault S.A., Nissan Motor, and Mitsubishi Motors (the Alliance) at the end of October 2018, WeRide started to experiment with an innovative business model to approach commercialization.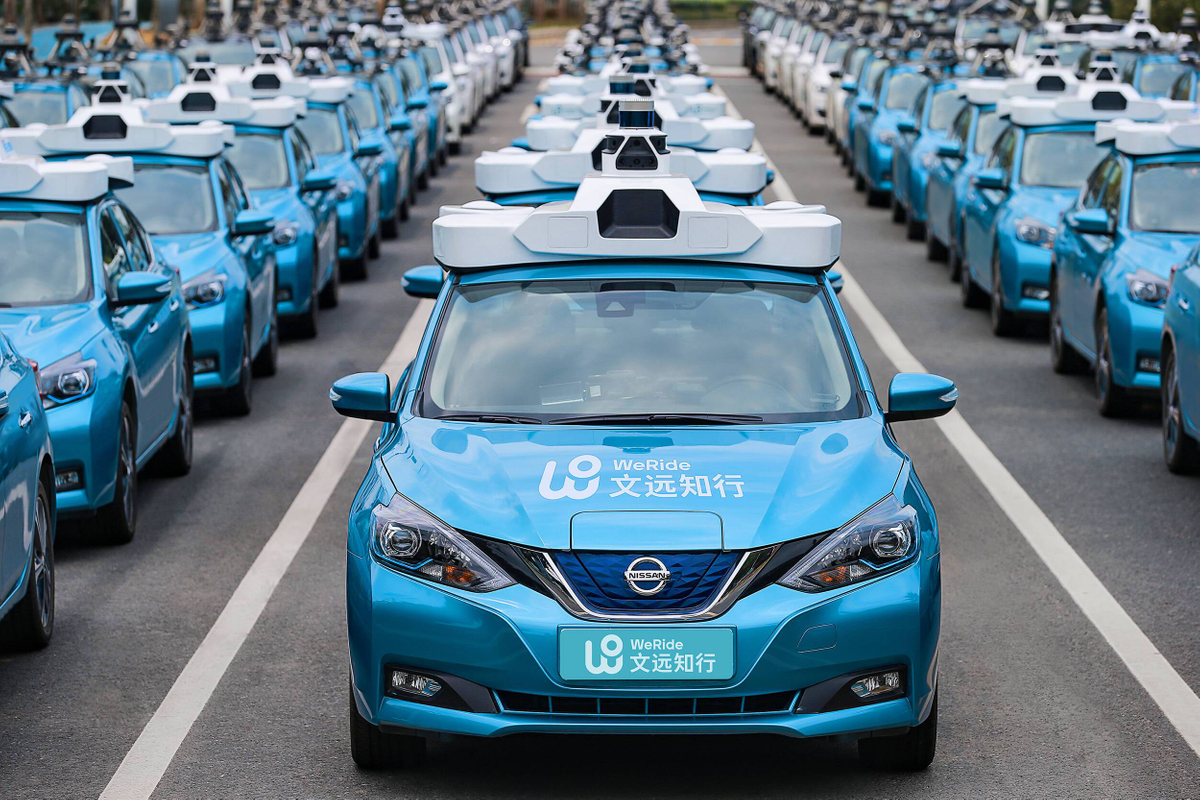 Robotaxi fleet; photo credit: WeRide
With the Alliance providing vehicles, what the company needed was help from an experienced mobility service provider to launch its first commercialization quest through ride-hailing platforms.
In August 2019, WeRide announced its first ride-hailing joint venture, also China's first Robotaxi service, the WeRide Robotaxi, with Baiyun Taxi Group, the largest taxi company in South China under Guangzhou Public Transport Group, and SCI (Guangzhou) Group. Notably, both companies are investors of WeRide.
Thus, the startup has completed its joint forces involving venture capitals, car makers, and the mobility industry. WeRide made one big step closer to its goal of providing L4 autonomous driving technology Mobility as a Service (MaaS) in China.
Taste of the Business Triangle
With the ride-hailing service, Guangzhou citizens could call for a Robotaxi through the WeRide Go App, within hundreds of kilometers of open roads in the core areas within the city. Three years later, the company has accumulated over 6,500,000 servicing mileage, and branched out its service to seven cities in China.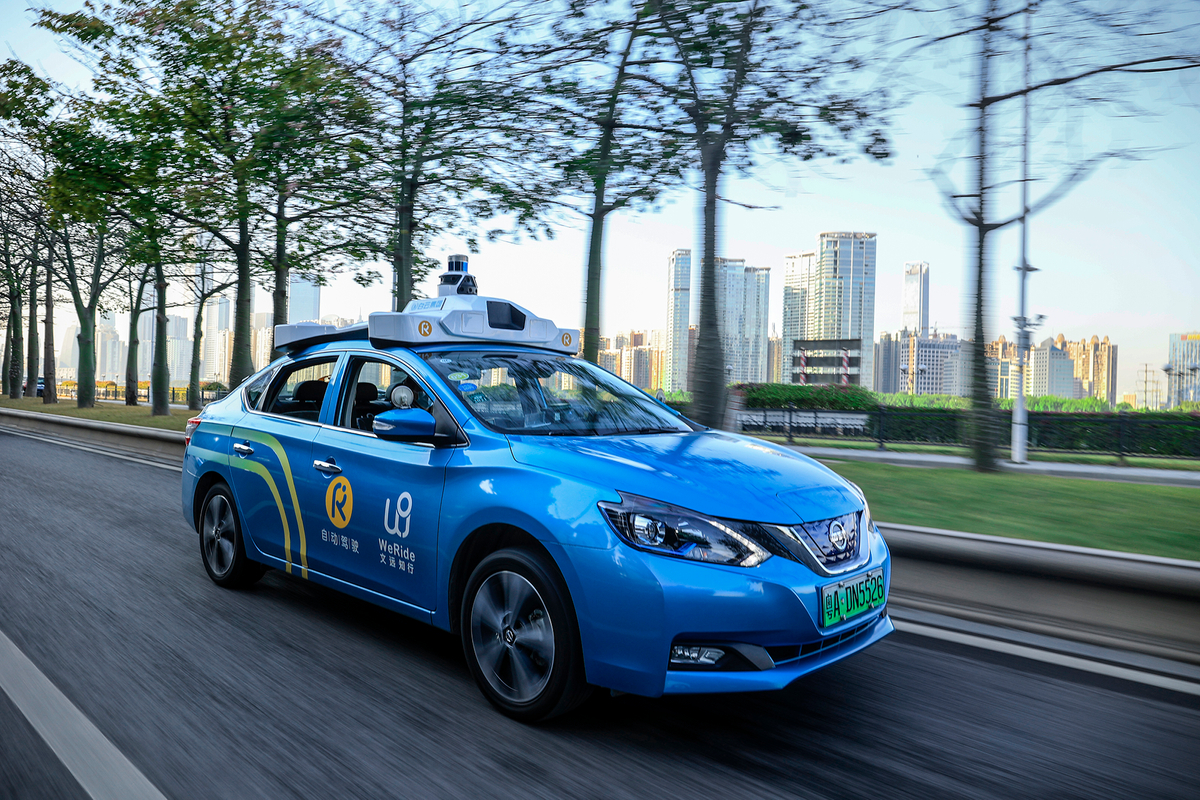 Photo credit: WeRide

With automakers and mobility service providers in its reserve, WeRide was able to downsize its costs significantly and minimize the risk of running an independent business. After the success of its first try with the "automaker-autonomous solutions provider-corresponding service provider" experimental operation model, WeRide decided to adopt the said business triangle for good.
The company has then expanded its business layout by starting its second journey through Robobus.
The journey of the Robobus
In December 2020, WeRide announced that it received $200 million investment from China's major bus maker, Yutong Group.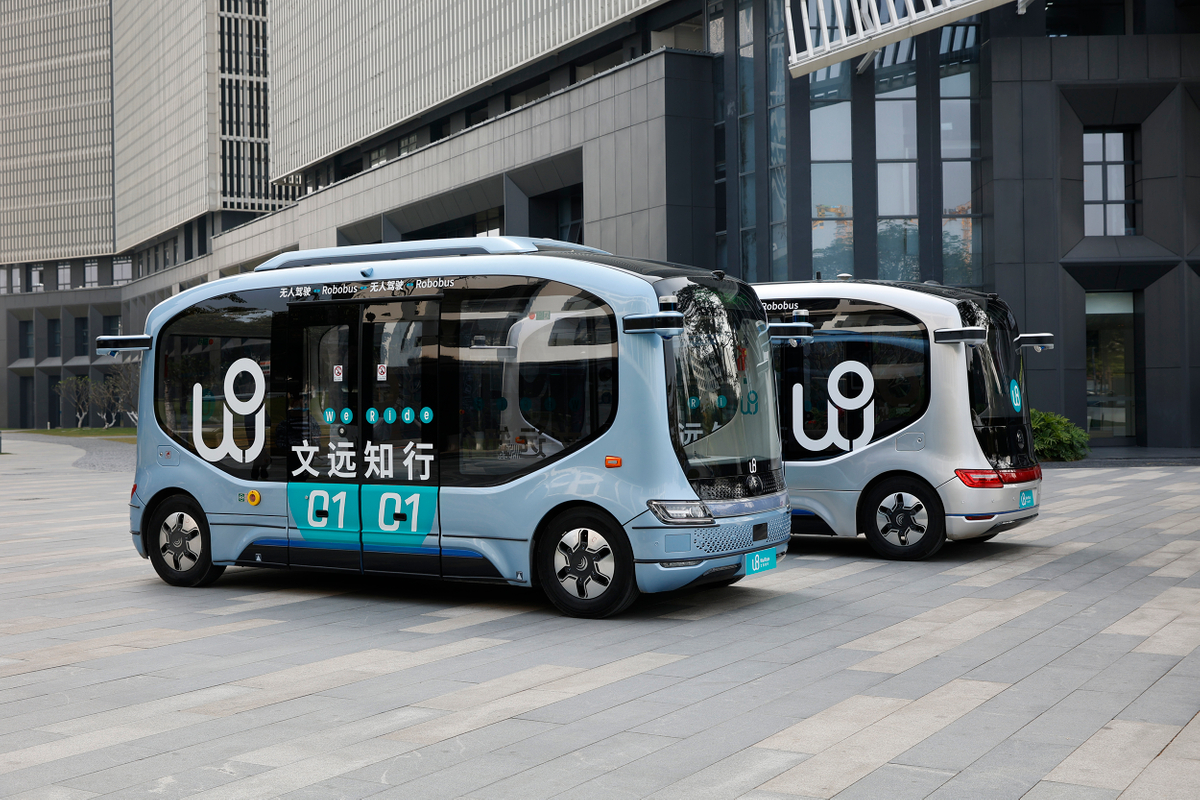 WeRide Robobus; photo credit: WeRide
Months earlier, the two companies have co-developed a Mini Robobus specially designed for open city roads. The Robobus were built without steering wheel, gas or brake pedal, featuring L4 autonomous driving functions and WeRide's full-stack autonomous driving software/hardware solutions.
After the announcement, WeRide has partnered with several local district governments, and established corresponding MaaS companies to deploy the Mini Robobus for autonomous micro circulation trial operation in Guangzhou, Nanjing, and Zhengzhou.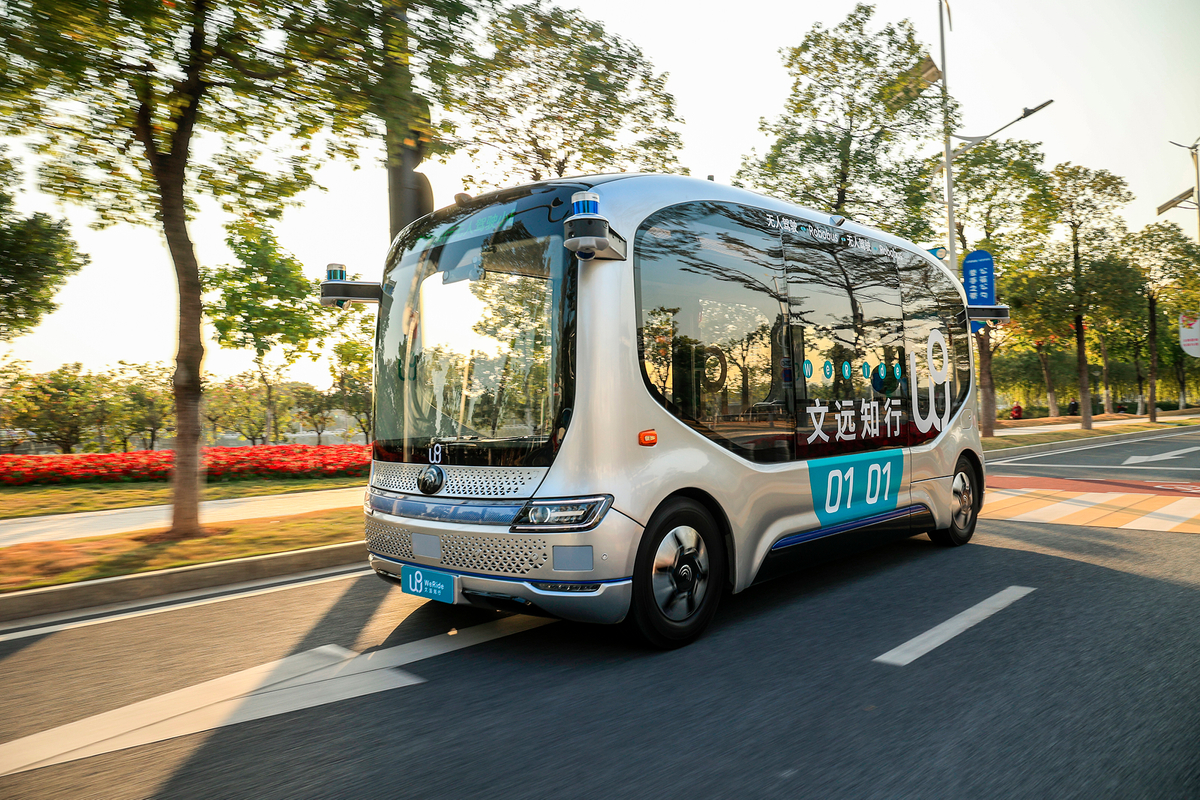 WeRide Robobus; photo credit: WeRide
The journey goes on
After launching the Mini Robobus, founder and CEO of WeRide, Tony Han said, the company was also considering autonomous urban freight services. The CEO believed, WeRide's autonomous driving solution can be applied to multiple forms of carriers, as it is universal and open.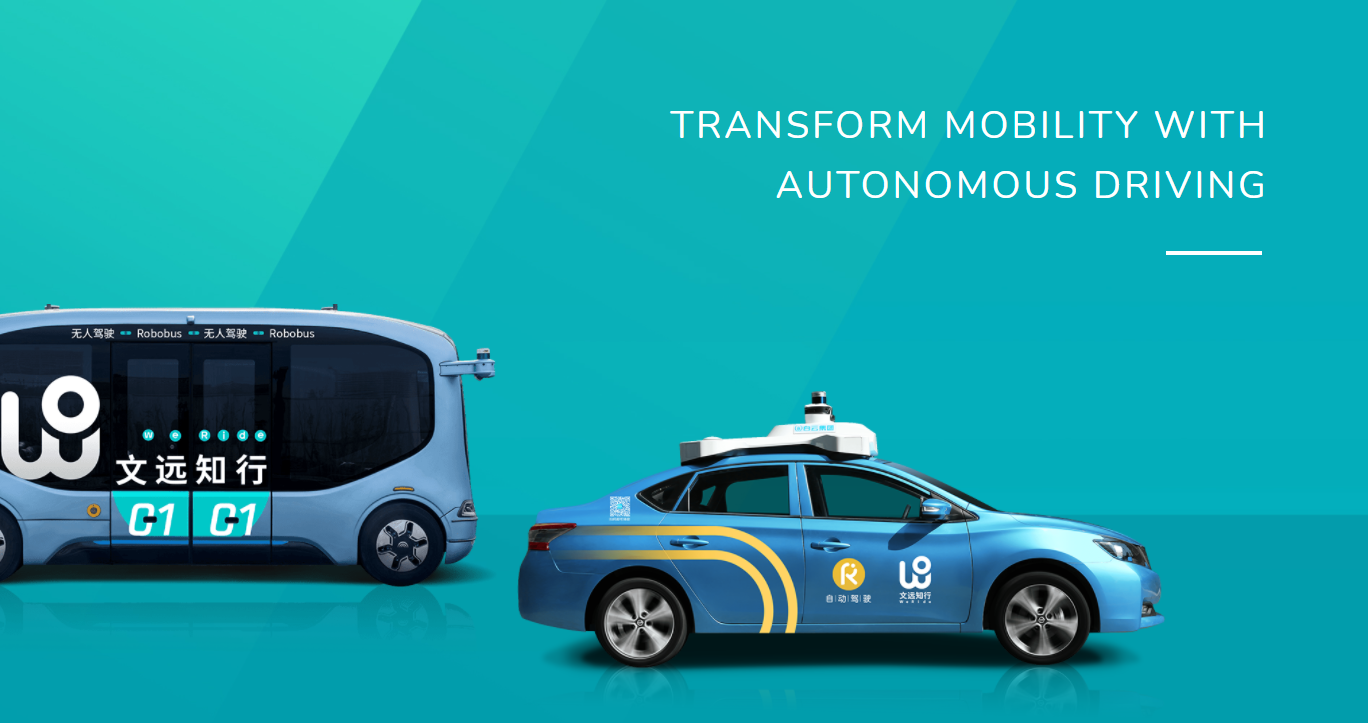 Photo credit: WeRide
In line with the company's vision of that autonomous driving technologies should be used effectively in reality to serve society.
Urban logistics would be yet another platform for WeRide to conquer and realize the company's vision.
After running a publicly accessible Robotaxi service for almost two years and the mass production of Robobuses on OEM assembly lines, WeRide decided it was time to put their experiences on product development and self-driving fleet operations to another playing field.
On September 9th this year, WeRide finally unveiled its L4 autonomous driving van, the WeRide Robovan, and announced its foray into the city-wide freight service field.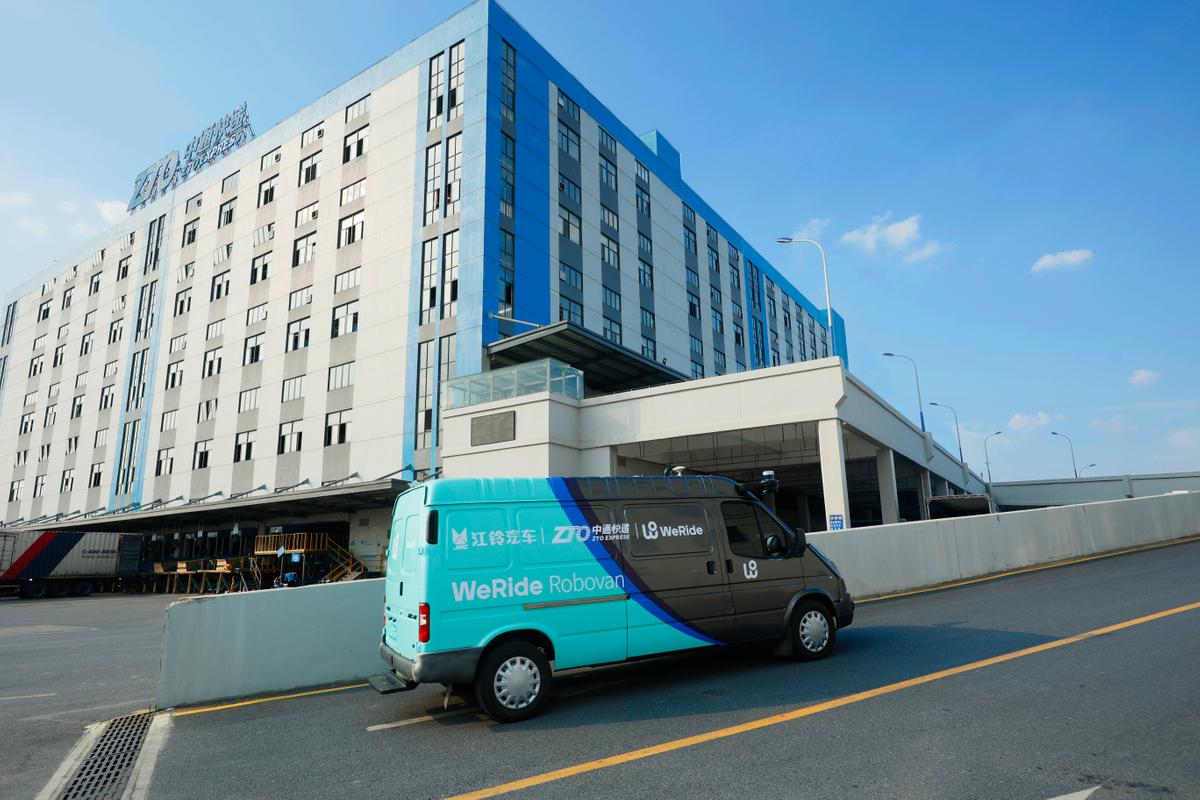 WeRide Robovan; photo credit: WeRide

Consistent with its effective business triangle, this time, WeRide partnered up with China's major auto group JMC and leading express delivery company ZTO.
The Robovan was also the first L4 self-driving cargo van in China at the time. Built on JMC's battery-electric vehicle (BEV) with a fully-redundant vehicle platform, the Robovan features WeRide's full-stack software/hardware autonomous driving solutions.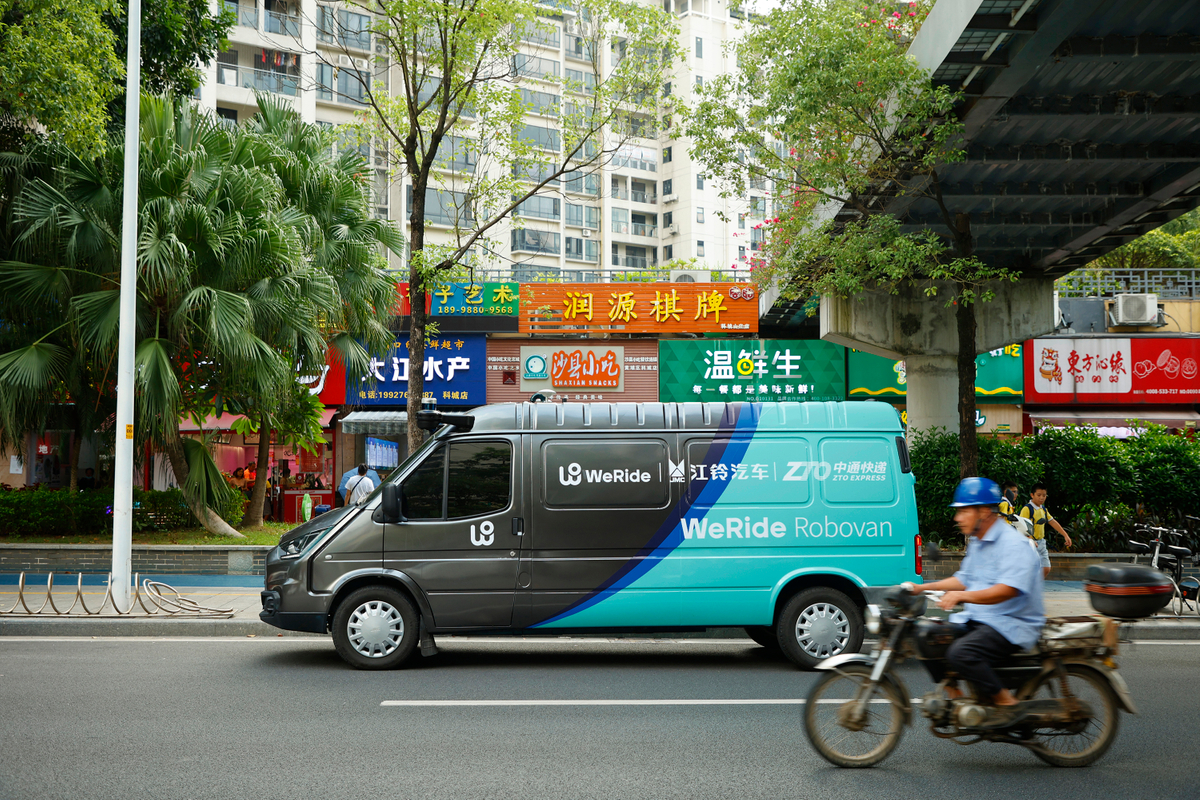 WeRide Robovan; photo credit: WeRide
The van performs all-weather, round-the-clock services under various complex scenarios, such as CBD, urban villages, tunnels, and highways.
Moving forward, WeRide and JMC will work closely together to design purpose-built models for mass production on JMC's customized assembly lines. At the same time, ZTO Express will acquire Robovans in their urban logistics usage.
The Robovans are not commercialized yet and are in siting phase for trial operations. However, with its Robotaxi, Robobus, and Robovan product matrix taking its form, WeRide's smart business model choice surely helped it grab a strong foothold in the fierce autonomous driving battleground.
Gasgoo not only offers timely news and profound insight about China auto industry, but also help with business connection and expansion for suppliers and purchasers via multiple channels and methods. Buyer service:buyer-support@gasgoo.comSeller Service:seller-support@gasgoo.com
All Rights Reserved. Do not reproduce, copy and use the editorial content without permission. Contact us:
autonews@gasgoo.com