So far, since the 1990s Hungary has become one of the leading auto export producers in the Middle-European countries when more and more international auto giants came to invest in the country.
1. A long tradition of manufacturing vehicles
In Hungary vehicle manufacturing has a great tradition. World-famous and occasionally still used inventions came from Hungary at the beginning of the last century. Prior to the change of regime in 1989 there already existed a renowned Hungarian vehicle manufacturer, Ikarus. The buses it exported (15,000 annually) are still used and in demand in numerous countries of the world. In addition the axles of Rába have been exported to 47 countries world-wide (200,000 axles per year).
2. Perfect business operation environment
Investors continue to invest in vehicle manufacturing because they find everything here they are looking for:
• Good location for business expansion
With its location in the heart of Europe, Hungary is an ideal bridgehead for investors seeking to expand their operations in the Central and Eastern European region. The country is a crossroad where the four points of the compass meet.
• A stable and calculable political and economic environment
The high level of political and economic stability is an expression of Hungary's successful transition to a modern market economy. EU membership enables the countries to keep its policies steady.
• Perfect law system and preferential taxation
Investors will find effective measures for stimulating investment, preferential tax incentives and liberal laws supporting them in establishing and operating your business.
• A market of several hundred million consumers
Hungary's EU membership helps investors settling in the country find themselves on the south-eastern borders of a market of 455 million people.@@page@@
3. A highly qualified and competitively priced labor force
Hungarian labor force has a good reputation world-wide. This is one of the reasons why the Hungarian automotive industry has been a success story after the change of regime. And this success story is set to continue. The same process that characterizes the entire Hungarian economy has been started in these sector as well i.e. foreign investors, recognizing the potential of Hungary's increasingly tend to re-locate their R&D activities besides their expanding investments. Examples include Audi, NABI, Knorr-Bremse, Wisteon, Zeuna Sterger. The majority of engineers these companies employ have graduated from the Budapest University of Technology and Economics, an institution with expansive R&D relationships.
4. Perfect auto parts supply sector for diversified needs of assembling vehicles
The special importance of the automotive industry is underlined by the fact that the association of the vehicle part manufacturers has 250 members. They produce all kinds of auto parts shown in the flowing picture.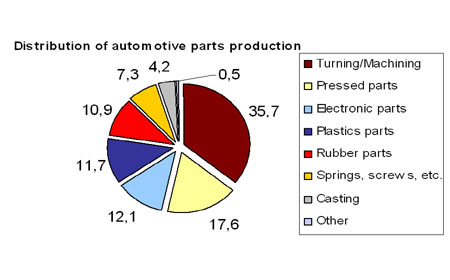 Many multinational companies have located their manufacturing, service operations, European headquarters and R&D centers in Hungary, which has convert to about 51 billion Euros of foreign direct investment to date.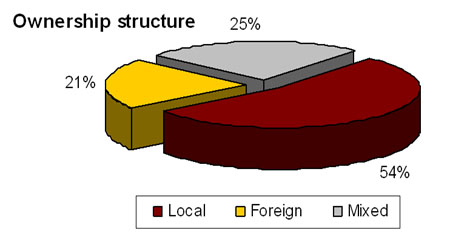 All Rights Reserved. Do not reproduce, copy and use the editorial content without permission. Contact us: autonews@gasgoo.com.