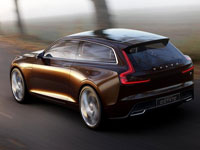 Volvo design chief Thomas Ingenlath has been turning heads and winning awards since joining the Swedish automaker from Volkswagen Group 20 months ago. There is a good chance the hot streak will contin...

Full Article
Especially in an election year, I expect political rhetoric over UAW organizing in the South. This month's rejection of the UAW by workers at Volkswagen's Chattanooga plant certainly garnered lots of ...
Americans like puppies, Bob Dylan and even angel wings, as shown by the response to this year's Super Bowl commercials. But they also like villains -- so much that Jaguar has decided to post a two-...