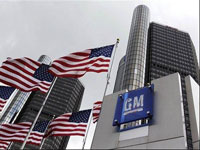 There's no getting around the fact that General Motors is taking a clubbing right now. A huge recall, several lawsuits, a blistering congressional hearing, apologies to consumers, potential c...

Full Article
Why do we work so hard? Is it so we can take a vacation in August to get away from our luxurious homes, pools, $75,000 cars and claim ownership of the moon? Those things are so tiring and I have ye...
Volvo design chief Thomas Ingenlath has been turning heads and winning awards since joining the Swedish automaker from Volkswagen Group 20 months ago. There is a good chance the hot streak will contin...