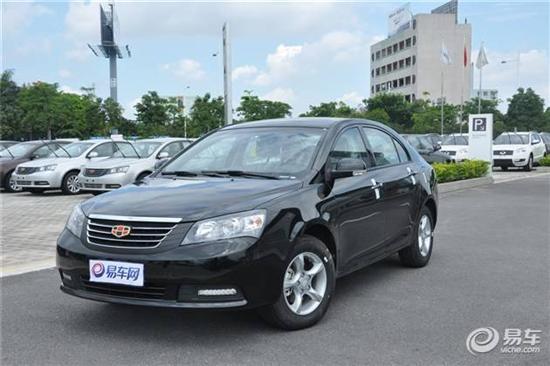 Geely has often been praised as being one of the most promising domestic own brand automotive manufacturers in the country. A good deal of this praise is due to the success of its Emgrand EC7. Unlike other brands like BYD, Geely has been able to post relatively stable sales numbers. This steady performance is backed by a healthy amount of consumer confidence, which helps Geely maintain its brand image as it releases updates to its model lineup.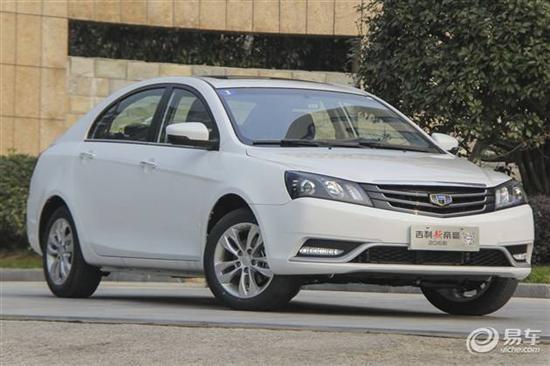 In 2014, the next generation Emgrand EC7 (pictured above) was released to warm market reception. Its annual sales in 2015 exceeded 200,000 units, which was a strong sign of approval from the Chinese market. Geely continued to devote resources to further develop the Emgrand brand; not only did it introduce the first Emgrand SUV, the Emgrand GS, the manufacturer also launched its first compact Emgrand, the Emgrand GL earlier last month priced between 80,000 RMB and 120,000 RMB. Even with the poor performance of the soon to be discontinued EC8, the Emgrand brand as a whole shows a great deal of promise.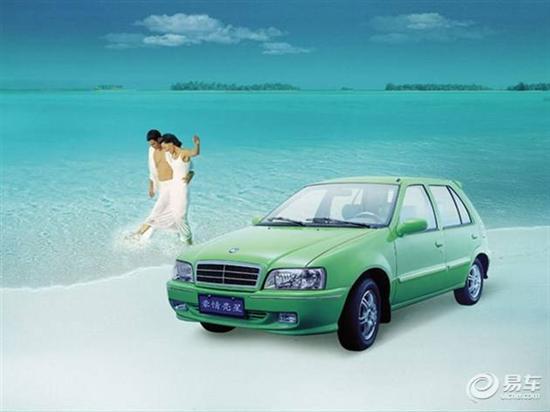 Geely, the country's first privately owned automotive enterprise, first entered the industry in 1997. Founder Li Shufu invested a great deal of resources in the brand, whose first model, the Haoqing (pictured above), debuted in August 1998. Unfortunately this first model performed rather poorly. Geely tried to rectify this by improving quality control and focusing on a competitive pricing strategy, which eventually began paying off. Meanwhile, Mr. Li also founded the Geely Institute to help attract and foster new talent. Geely's efforts paid off, with the manufacturer becoming the first privately-owned enterprise to receive certification to build sedans in China.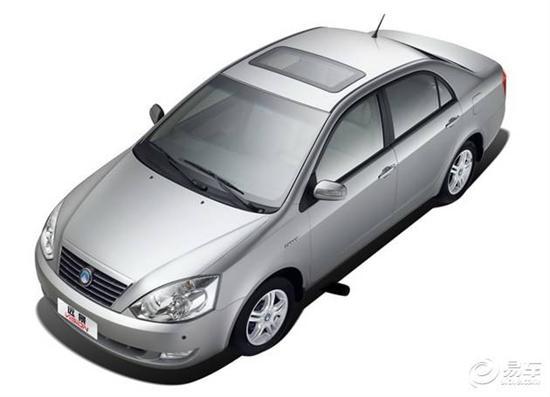 The next few years saw Geely steadily expand. The period between 2001 and 2005, often dubbed the manufacturer's 'first' phase, was critical in establishing the brand's name. Then, in 2007, Geely made the courageous decision to stop waging price wars in the low-end segment, instead focusing on technology, quality and service. To this end a number of key models were released, including the Vision (pictured above), Cross and Free Cruiser. On those basis Geely formed its three-brand system, in which its model lineup was split between the Gleagle, Emgrand and Englon brands. The Emgrand EC7 was released during this period, with the first units rolling off the Ningbo assembly lines in late July 2009.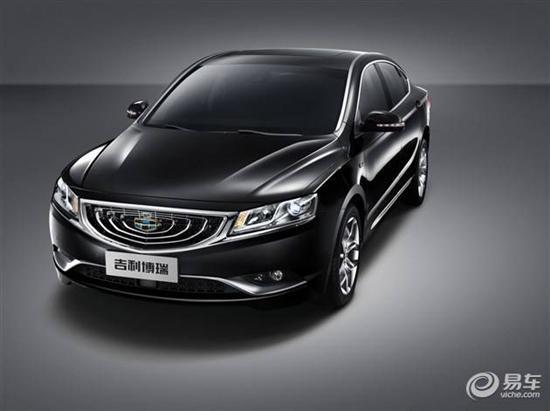 However this multi-brand system proved to be inefficient, as the differences between the brands were not clear-cut. In 2014 Geely's sales fell a full 22.5%. In response, the manufacturer attempted to reunify all their brands under a single Geely name, with a focus on strengthening its core brand image. In 2014 the Geely Borui (pictured above), the manufacturer's first mid-luxury model, was released. Key models released afterwards included the next-generation Emgrand and Vision, as well as the all-new Cross, CX7, Boyue and Emgrand GS.
That brings us to the launch of the new EC7. A key question among industry analysts is whether or not the new model will be able to recapture the success of the previous EC7, which succeeded in surpassing the previous-generation Vision with monthly sales volumes in the tens of thousands. The Haijing, which was released later, has already been discontinued.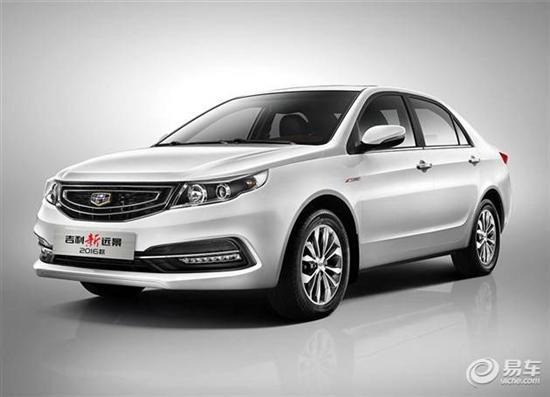 The next-generation Vision (pictured above), which was released in 2014, succeeded in far surpassing its predecessor with over 120,000 units sold in 2015. This was made even more surprising given the new Vision was smaller and had a shorter wheelbase than before. Given that the Vision's price tag remained relatively unchanged, one can confidently assume that its styling, technology and accessory upgrades helped bring in a large amount of new consumers. Both the Emgrand EC7 and Vision have been able to far outperform offerings from rival companies like BYD.
At the end of 2015, Geely announced that cumulative sales of the Vision have totaled 750,000 units. Through the Vision and EC7, the manufacturer has succeeded in strengthening its core brand image and development focus.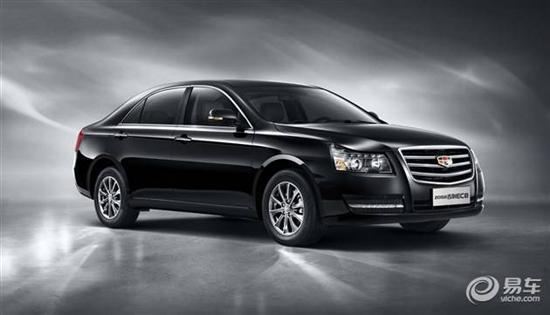 Geely has yet to see the same success with the EC8 (pictured above), which is targeted at a much more exclusive segment. Annual sales of the vehicle have always been rather lackluster. However, its spiritual successor, the Borui (pictured below), has been able to achieve much more successful results, with its monthly sales during the first half of this year averaging over 6,000 units. Many are looking to the Borui as the first domestic vehicle to succeed in a segment that is exclusively dominated by foreign brand models.
The Borui represents a major change for Geely, as it has begun showing the fruits of its decision to acquire Swedish manufacturer Saab. Improvements in design and technology have allowed Geely to stand apart from other own brands and attract a new generation of consumers who demand style, manufacturing quality and performance from their vehicles.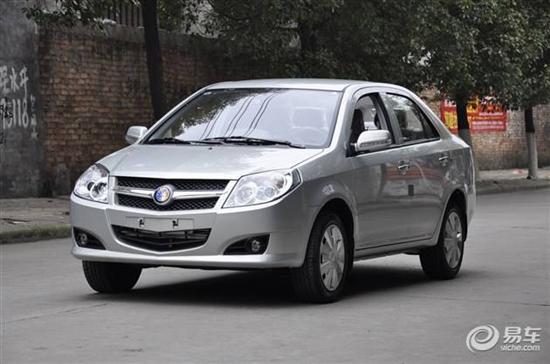 Among Geely's other sedans, the Cross (pictured above) has posted very stable sales results in both its previous and current generation variants.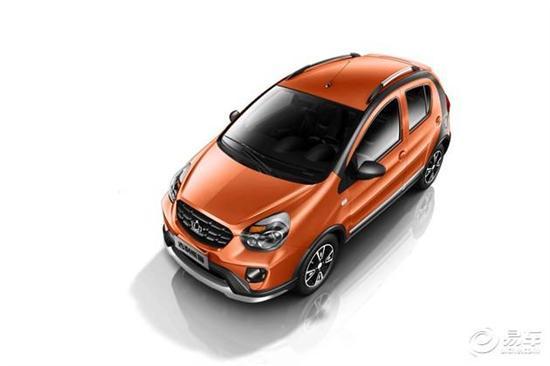 The Geely GC2 (pictured above), the manufacturer's entry in the micro-car segment, has failed to make a large impact on a market which is quickly turning to electric vehicles and is now on the brink of being discontinued.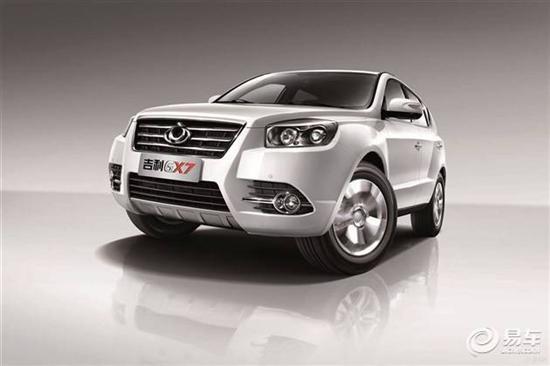 Geely's first recent entry in the SUV segment was the GX7 (pictured above) in 2012. While it outperformed other domestic SUVs, its sales have never been extraordinary. In 2014 it was joined by the EX8 luxury SUV (also known as the GX9), which aimed to leverage its 7-seat configurations. However the model performed terribly, with only 661 units being sold this year.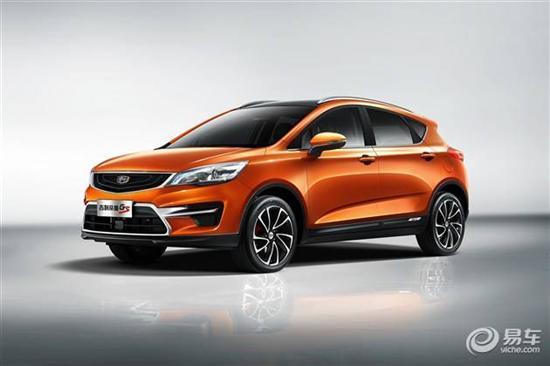 However Geely did not give up with these failures, having released the Boyue, the GS (pictured above) and an SUV version of its Vision this year. Over 20,000 Boyue SUVs have been sold in its first two months on the market, while sales of the newly released GS have already reached 7,400 units. The GS' compact design has been especially resonant with mainstream Chinese consumers, who are looking for smaller SUVs.
With a rich assortment of competitive vehicles, strong brand image and having accumulated a substantial amount of consumer confidence, the future for Geely does not look bad at all.
Gasgoo not only offers timely news and profound insight about China auto industry, but also help with business connection and expansion for suppliers and purchasers via multiple channels and methods.
All Rights Reserved. Do not reproduce, copy and use the editorial content without permission. Contact us: autonews@gasgoo.com.