Shanghai (Gasgoo)- In 2019, BMW outsold Mercedes-Benz and Audi, taking the crown of No.1 premium carmaker by annual sales in China, the world's biggest auto market.
In spite of the flagging performance for the overall market, quite a few luxury automakers still obtained rising sales over the previous year. Although Jaguar Land Rover failed to gain annual growth, its continuous year-on-year growth through the entire second-half of the year indicated an upward impetus for the future days.
BMW
In China, the BMW Group delivered a total of 723,680 BMW and MINI vehicles to customers in 2019, a 13.1% increase compared with the previous year. This was the company's best-ever sales result in China since entering the market in 1994.
(Photo source: BMW China)

The best seller of the year was the BMW 5 Series which contributed around 173,000 units to the overall sales. The X family also offered several main sales contributors, such as the new BMW X3 and the BMW X1 whose full-year deliveries surpassed 120,000 units and 96,000 units respectively.
The automaker expects to see solid sales growth in Mainland China in 2020. China-made BMW vehicles will be the main growth drivers – especially the new BMW 3 Series and the two X models: the BMW X2, which has been locally produced in China since September 2019, and the BMW X3, which will also be available from 2020 with an all-electric drivetrain.
Mercedes-Benz
China's was still the regional market where Mercedes-Benz sold most cars. The Stuttgart-based company with the three-pointed star boasted an increase of 6.2% there with 693,443 vehicles delivered through 2019, a new record year.

(Photo source: Mercedes-Benz China)

The premium carmaker said the strong product offensive, the localization strategy and the customer-centric operation remained key success factors in China. More than three-quarters of vehicles sold there came directly from local production last year.
China has been Mercedes-Benz's largest sales market since 2015, with annual sales volume almost doubling from 2015 to 2019.
Audi
With 690,083 vehicles delivered throughout 2019, Audi achieved the highest-ever figure in China sales, posting a year-on-year increase of 4.1%.
(Photo source: FAW-Volkswagen Audi)

The Four Rings achieved growth in full-year 2019 for the locally-produced models A4 L (+3.0% to 168,189 units) and Q5 L (+17.0% to 139,297 units). Besides, demand for the A8 L flagship had a remarkable increase with 12,451 units delivered (+21.6%). The Audi Q2 L e-tron, the first locally produced electric car, also set an important milestone for the electrification of the Chinese model lineup in the fourth quarter of 2019. Local production of the Audi e-tron will start by the end of 2020.
According to a local media report, FAW-Volkswagen plans to roll out 23 new models bearing Audi brand, and is ambitious to sell 700,000 Audi vehicles in 2020.
Cadillac
General Motors reported that Cadillac's China deliveries reached an all-time high of 213,717 units in 2019, climbing 3.9% from the year-ago period.

(Photo source: Cadillac)

Based on its global plan of introducing one model every six months, Cadillac launched last year the CT5 midsize luxury sedan and the XT6 large-sized SUV in China. In 2020, the premium automaker will introduce the CT4 luxury sedan into the country.
Lexus
Lexus, the brand declining price cut, saw its annual sales in China for the first time top 200,000 units with a year-on-year jump of 25%. Of those, 69,027 units were hybrid models, representing a robust growth of 39.3%.
(Photo source: Lexus China)

In the month of December 2019, the Toyota-owned premium brand attained an impressive surge of up to 76.5%.
The reasonable and comprehensive product deployment is the major sales driving force. Lexus has to-day rolled out 11 new models in China, possessing popular models in both sedan and SUV sectors. In 2020, the automaker will put the Lexus LM and the UX300e onto the market, expanding its presence into MPV and BEV divisions.
Volvo Cars
In China, Volvo Cars sold 154,961 new vehicles in 2019, a double-digit growth of 18.7% compared to 2018 and outpacing the overall auto market.
The automaker said the result was an all-time high record in China and the best-ever sales figure it has ever reached in a single market.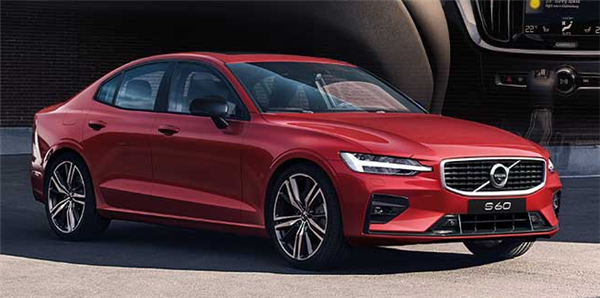 (Photo source: Volvo Cars China)

Volvo Cars and the leading telecom provide China Unicom agreed a few days ago to work together in researching, developing and testing automotive applications of 5G and emerging vehicle-to-everything (V2X) technology. The move conveys the automaker's ambition to strengthen onslaught in auto intelligence and connectivity so as to further boost its sales in China.
Jaguar Land Rover
In December, Jaguar Land Rover (JLR) successfully maintained year-on-year growth in China, which had its decrease in full-year sales eventually shrunk to 13.5%.

(Photo source: Jaguar)

"Over the last six months we saw a marked improvement in China, where intensive work with our retailers, combined with significant process and product improvements are starting to gain traction," said Chief Commercial Officer Felix Brautigam.
To further increase sales in China, the U.K.-based premium car maker planned to roll out 30 refreshed and new models in China by end-2021, according to a product plan JLR released at the Chengdu Motor Show in last September. Of those, the all-new Jaguar XEL has hit the market at the end of November.
Lincoln
The annual sales of Lincoln in China reached 46,629 units, down by 15.7% from the prior-year period, said Ford Motor Company. In the fourth quarter of 2019, Lincoln sold 12,937 vehicles in total, a 17.6% decrease year over year, while getting a growth of 11.4% from the previous quarter.

(Photo source: Lincoln China)

The all-new Lincoln Corsair, the first China-built Lincoln-branded model, has been available for pre-order with prices ranging between RMB248,000 and RMB350,000, according to Lincoln's WeChat account. The new SUV is anticipated to go on sale in the first quarter of 2020.
Gasgoo not only offers timely news and profound insight about China auto industry, but also help with business connection and expansion for suppliers and purchasers via multiple channels and methods. Buyer service: buyer-support@gasgoo.com Seller Service: seller-support@gasgoo.com
All Rights Reserved. Do not reproduce, copy and use the editorial content without permission. Contact us: autonews@gasgoo.com.