Startups WM Motor, NIO see YTD insurance registration exceed 10,000 units
Shanghai (Gasgoo)- In August, consumers in China bought the mandatory liability insurance for traffic accidents of motor vehicles (MLI) for a total of 4,895 startup-made vehicles, according to the China Insurance Regulatory Commission (CIRC), a huge growth compared with 2,232 units for the month of July.
For the first eight months, the insurance registration of vehicles made by Chinese startups totaled 37,231 units.

Chinese automakers sold around 87,000 NEVs in August, down by 12.1% year on year, while up by 2.9% over a month ago, said the China Association of Automobile Manufacturers. The year-on-year growth still remained negative due to the ongoing impact from the NEV subsidy phase-out.

WM Motor's EX5 was the champion model by Aug. insurance volume. Besides, the NIO ES6 was still the runner-up with its insurance registration hitting a new high. The top 2 models accounted for 81.4% of the market's total volume.
The Xpeng G3 was even outperformed by the NETA N01, which entered the top 3 domain for the first time. It was a sharp downturn for Xpeng Motor, after all, its G3 was the best-seller in April, May and June.

Regarding the Jan.-Aug. performance, both WM Motor and NIO got their insured car number exceeding 10,000 units. The other two companies whose year-to-date volume topping 1,000 units are Xpeng Motors and Hozon Auto.
Let's review the performances of the top 3 startups by Aug. volume.
WM Motor
Thanks to the outstanding performance in August, WM Motor moved up to the No.1 place in terms of Jan.-Aug. number. However, there is still a large gap between its existing performance and the 100,000-unit delivery goal for 2019.
(Photo source: WM Motor)

To boost sales, the startup recently announced a series of significant personnel changes for its sales company and strategic planning center.
Wang Xin, former Chief Marketing Officer (CMO) of the Chinese online used car transaction platform Uxin Group, has joined WM Motor as Chief Growth Officer, according to an internal e-mail released on Sept. 25 by Freeman Shen, the startup's founder and CEO.
Directly reporting to Freeman, Ms. Wang would take charge of improving branding, exploring more targeted users and optimizing the user management by virtue of reasonable product planning and innovative marketing modes, according to Shen's e-mail sent in early September.
Shen also said then he would additionally serve as the head of WM Motor's sales company, effective Sept. 1, 2019.
Besides, to expand mobility service deployment and speed up the growth of new retail business, the company's Co-founder and Senior Vice President Lu Bin had been named Chief Mobility Officer, and Qi Liren would serve as Chief Retail Officer.

NIO
The insurance volumes of the ES8 and the ES6 aggregated 10,458 units for the first eight months.
NIO expects its vehicle deliveries to reach between 4,200 and 4,400 units, an increase of roughly 18.2% and 23.8% from a quarter earlier, according to its latest financial report.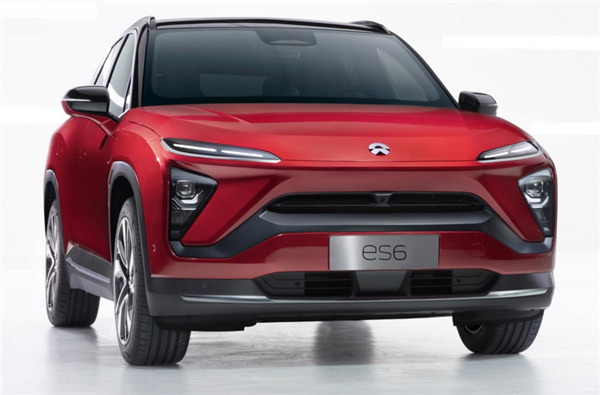 (Photo source: NIO)

"Our ES6, the company's 5-seater high-performance premium electric SUV, began rolling off the production line in June, and we are ramping up the production and deliveries for the coming months," said William Bin Li, founder, chairman and chief executive officer of NIO.
"In an environment of softer macro-economic and auto market conditions, we continue to work hard to expand our market penetration. Starting in October, we will begin delivering the ES6 and ES8 with an 84-kWh battery pack, extending their NEDC driving range to 510 km and 430 km, respectively. Going forward, we will continue to enhance sales by strengthening our value proposition through technology advancement," he added.
Hozon Auto
Hozon Auto saw its monthly insurance number surge to 440 units from the bottom level of 19 units in July. The remarkable growth should be mainly attributed to the launch of the NETA N01 2020, the facelift of its first production model, and its improved marketing and branding systems.

(Photo source: Hozon Auto)

The smart marketing tactic conforming to the popular trend is necessary for startups to gain a head start under fierce competition. Hozon Auto chose to promote its brand and product by obtaining the right to use the image of "Ne Zha", the hero of a homonymic domestic animated film that became a sleeper hit in this summer. The "NETA", whose Chinese name is also dubbed "Ne Zha", has been widely known by virtue of the hot film.
Gasgoo not only offers timely news and profound insight about China auto industry, but also help with business connection and expansion for suppliers and purchasers via multiple channels and methods. Buyer service:buyer-support@gasgoo.comSeller Service:seller-support@gasgoo.com
All Rights Reserved. Do not reproduce, copy and use the editorial content without permission. Contact us:
autonews@gasgoo.com