Roundup of joint-venture, new investment projects for Q3's Chinese auto indusrty
Shanghai (Gasgoo)- The auto industry is facing a myriad of challenges including economic issues and technology difficulties. To survive the fasting-changing climate, it is quite urgent for automakers to find new partners, utilize the idle capacity and boost their technical transformation.
Gasgoo hereby enumerates the joint-venture and newly-launched projects taking place in the third quarters in China. Some of them were agreed by startups and traditional OEMs, some are the businesses between domestic and global automakers. Of course, quite a bit of new projects were launched as parts of efforts to expand a company's deployment in new technology fields, such as electrification, hydrogen energy, autonomous driving and mobility service.
AIWAYS becomes majority shareholder of Changan, JMCG's joint venture
Chinese EV startup AIWAYS had become the majority shareholder of Jiangling Motors Holding Co.,Ltd, which was previously 50/50 owned by Jiangling Motors Co., Group (JMCG) and Chongqing Changan Automobile Co., Ltd (Changan Automobile), according to a change record revealed by TianYanCha on July 26, a Chinese company information search platform.

(Photo source: JMCG)

The records showed that the shareholder number of Jiangling Motors Holding was increased to three--AIWAYS, JMCG and Changan Automobile. The newcomer AIWAYS subscribes capital contribution amounting to RMB1 billion, while both JMCG and Changan Automobile subscribe RMB500 million.
Besides, registered capital of Jiangling Motors Holding was doubled to RMB2 billion from RMB1 billion. Xu Jun, co-president of AIWAYS, serves as the legal representative of the joint venture, replacing Zhang Baolin, chairman of Changan Automobile.
The aforesaid changes signified that the startup has officially obtained the car manufacturing qualification of Jiangling Motors Holding.
The "R&D, production and sales of new energy vehicles" was added into Jiangling Motors Holding's business scope, according to TianYanCha.
On August 16, AIWAYS, JMCG and Changan Automobile officially signed a joint venture and cooperation agreement, which confirmed the equity participation of 50:25:25 respectively.
Volkswagen, FAW Group, JAC Motors, Star Charge formally announce new EV charging JV
Volkswagen Group China, FAW Group, JAC Motors and Star Charge, a China-based EV charging infrastructure manufacturer, officially announced on July 11 the launching of a new joint venture that focuses on EV charging business, according to local media reports.

(Photo source: CAMS)
The new joint venture, dubbed CAMS New Energy Technology Co.,Ltd (CAMS), involves a total registered capital of RMB812 million, which is 30%, 30%, 30% and 10% owned by Volkswagen Group China, FAW Group, Star Charge and JAC Motors respectively,
Its legal representative is Weiming Soh, Executive Vice President of Volkswagen AG.
The new JV's business scope extends to cover the R&D, design, manufacturing and sale of EV wallbox chargers and charging piles, and the installation, maintenance and operation of charging piles, according to the record from TianYanCha.com, a data tech service platform with a vast repository of Chinese enterprise information.
FAW Group's subsidiary to build auto joint venture with startup Bordrin
Tianjin FAW Xiali Automobile Co., Ltd. (FAW Xiali), a subsidiary of China's state-owned FAW Group, and the EV startup Bordrin entered into a shareholder agreement on September 27 to build a joint venture in Tianjin, according to FAW Xiali's announcement.
The joint venture, temporarily named Tianjin Bordrin Automobile Co.,Ltd, involved a registered capital of RMB2.54 billion, of which RMB505 million and RMB2.034 billion are subscribed by FAW Xiali and Bordrin respectively. It will work on researching, developing and selling PVs, auto parts, engines, electric drive system, battery packs, energy storage system, electronic parts and internal combustion engine components, according to the announcement.
(Photo source: Bordrin)

Bordrin was founded in 2016 by Dr. Ximing Huang, who had built a U.S.-based vehicle technology company (AVT) in 2007 and a Shanghai-based automobile engineering tech company (COTECH) in 2008. Up until now, AVT and COTECH have designed and developed chassis system for over one hundred models under more than ten domestic and foreign auto brands, said the Nanjing-based startup. The future launch of the joint venture will make Bordrin complete its industrial chain from R&D and production.
Toyota steps up cooperation with FAW, GAC for electrification, ICV
Toyota had cemented the cooperation with two Chinese state-owned automaker partners, FAW Group and GAC Group, to jointly research and develop electrified vehicles, the Japanese automaker announced on September 26.
According to the framework agreements Toyota respectively signed with two companies, the Japanese and two Chinese automakers would make joint efforts to promote the R&D and popularization of electrified vehicles in the world's largest auto market.
Apart from co-launching more hybrid and plug-in hybrid models, all parties will be dedicated to rolling out affordable high-quality all-electric and hydrogen fuel cell models to satisfy Chinese consumers' demands over power diversity.
Besides, the step-up cooperation also involves ICV-related projects, said Toyota.
Under the consolidated partnership, all parties aim to enhance their own and each other's capability in personnel training and operational strength by sharing resources and talents.
Ford, Changan cement collaboration in various fields
Chongqing Changan Automobile Co.,Ltd (Chongqing Changan) and Ford Motor had deepened their strategic cooperation to speed up the product upgrade and manufacturing strength of their joint venture Changan Ford, the Chongqing-based automaker announced on September 27.
The latest deal further confirmed the detailed cooperation fields after they signed a framework agreement in Detroit four months ago.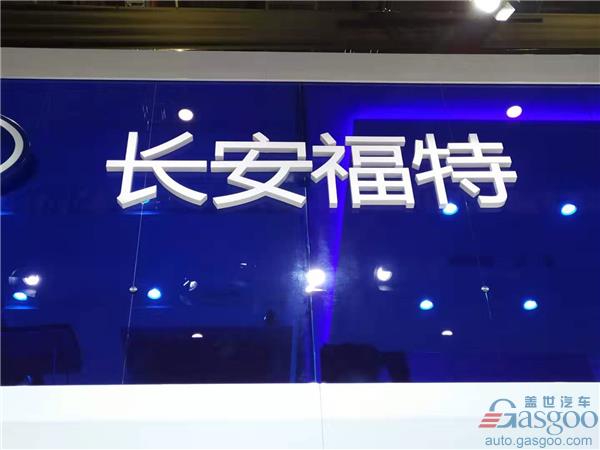 To boost sales, Changan Ford is to roll out at least 18 new models over the next three years. The first China-built Lincoln-branded SUV model is schedule to be mass produced at the joint venture's plant this year. Besides, the Ford Explorer will be locally produced next year, said Changan Automobile.
Under the strengthened partnership, the Changan Ford institute would be established in a bid to improve the R&D and testing capabilities over the products targeting Chinese users. Aiming to design better vehicles suited to Chinese consumers' beauty taste and driving behaviors, it will be responsible for a wide range of links, including product planning, vehicle style and project management.
Evergrande forms strategic partnership with five world's auto engineering firms
On September 25, Evergrande New Energy Automotive Group, a subsidiary of the property giant China Evergrande Group, signed a strategic agreement on vehicle R&D and design with five world's leading automotive engineering and technology firms, namely, Germany's FEV Group, EDAG and IVA Group, as well as Austria's AVL and Canada's Magna.
(Photo source: China Evergrande Group)

Under the agreement, Evergrande would make joint efforts with the aforementioned five companies to develop 15 new energy vehicle models, covering a wide range of vehicle types including top-level, ultra-luxury, luxury, exclusive, comfortable and classic models.
The five partners boast abundant R&D experience in chassis, body-in-white, powertrain, electronic appliances, body interior& exterior decoration and complete vehicle integration, said Evergrande. They had designed a number of models for many automakers such as Ferrari, Mercedes-Benz, Toyota and Ford.
Driven by the ambition of becoming the world's largest NEV maker, Evergrande has forged partnerships with a raft of European companies and Chinese local governments for NEV core technologies and production bases.
Besides, the real estate titan has already unveiled its NEV brand "Heng Chi".
Zhejiang Geely pumps money into German flying taxi startup Volocopter
German flying taxi startup Volocopter announced on September 9 it had raised 50 million euros ($55.13 million) in the first closing of its Series C funding round, which was led by Zhejiang Geely Holding Group (Geely Holding) and involved other investors like German auto giant Daimler, according to a posting on Geely's WeChat account.
(Photo source: Geely Holding's WeChat account)

The latest funding would increase the total capital of Volocopter to 85 million euros. It would be used towards bringing the VoloCity aircraft to commercial launch over the next three years, said Geely Holding.
Besides, Geely Holding had also agreed to build a joint venture with Volocopter to introduce Urban Air Mobility solution to Chinese market. The German startup's products would be manufactured and popularized in China by Geely Holidng via the joint venture.
Prior to Volocopter, Geely closed the acquisition of Terrafugia, a U.S.-based flying car developer, as early as November 2017. The subsidiary started taking orders of its first flying car model dubbed "Transition" and planned to hand over them to consumers from 2019, according to reports released last October.
Chery, Germany's StreetScooter agree to set up eLCV joint venture
China's Chery and Germany's StreetScooter inked on September 6 a memorandum of understanding (MoU) to build an electric vehicle joint venture.
In accordance with the MoU, both parties would build a joint venture that focuses on developing electric light-duty commercial vehicles (eLCV) with a designed annual capacity of 100,000 units. The vehicles would be used for postal services and the "last-mile" transportation of package delivery.
(Photo source: Chery)

The soon-to-be jointly produced electric vehicles are expected to hit the market in 2021. The total investment for the joint venture is estimated at about €500 million.
As the European leading eLCV manufacturer, StreetScooter features the world's advanced technologies in eLCV chassis design and production. It is also the subsidiary of Deutsche Post, an international logistics giant.
Great Wall Holdings's Eastern China headquarters to be launched in Jiading
Great Wall Holdings Group Limited struck a cooperation deal with Jiading District Government of Shanghai on August 15 for launching its Eastern China (Shanghai) headquarters at Jiading, one of the most important automotive bases for China.
As the second biggest R&D center for Great Wall Motors, the yet-to-be-launched headquarters would play as a multifunctional facility integrating four major businesses—hydrogen energy, core auto parts, car-sharing as well as intelligent connectivity. Besides, a project company will be established at Anting Town as part of the cooperation.
(Photo source: Great Wall Motors)

The hydrogen energy division of the Jiading headquarters would specialize in the R&D, trial manufacturing and production of hydrogen technologies, fuel cell complete vehicles, fuel cell system and related auto parts, according to the agreement.
Based on OLA Sharing, the mobility service platform of Great Wall Motors, the Shanghai facility aimed to build a car-sharing and intelligent mobility service network serving the whole East China Region.
Gasgoo not only offers timely news and profound insight about China auto industry, but also help with business connection and expansion for suppliers and purchasers via multiple channels and methods. Buyer service:buyer-support@gasgoo.comSeller Service:seller-support@gasgoo.com
All Rights Reserved. Do not reproduce, copy and use the editorial content without permission. Contact us:
autonews@gasgoo.com