China's automobile industry policy updates- May 2020
Shanghai (Gasgoo)- Gasgoo hereby summarizes the significant automotive industrial policies issued in May by Chinese central and local governments.
The policies or guidance released by the state government involve the EV safety criteria, China Ⅵ emission standards, autonomous car development and new infrastructures.
Construction of new infrastructures highlighted in China's government work report
Priority will be given to new infrastructure and new urbanization initiatives and major projects, which not only boost consumption and benefit the people, but also facilitate structural adjustments and enhance the sustainability of growth, Chinese Premier Li Keqiang addressed in the government work report 2020.

(Photo source: Huawei)

He pointed out that China will step up the construction of new types of infrastructure, develop next-generation information networks, expand 5G applications, and develop data centers. It will build more battery charging and swapping facilities and promote wider use of new-energy automobiles. Besides, the government will stimulate new consumer demand and promote industrial upgrading.
China launches three compulsory national standards about EV safety
Chinese policy makers issued on May 12 three mandatory national standards about the safety of EVs and EV batteries (hereinafter referred to as "the mandatory standards" collectively), which will come into force on January 1, 2021.
The newly-launched safety standards focus on three aspects, namely, the EV-used rechargeable battery, the EV and the electric bus.
The standard for the safety of EV battery not only points out the improvement on the safety of battery cell and modules, but also highlights stricter requirements on that of battery thermal system, machinery, electrical system and functions. The tests should take account of the system thermal diffusion, external fire, mechanical shock, simulated collision, thermal and humidity cycling, external short circuit, overcharge and over-temperature.
Besides, thermal runway of one cell should cause no fire or explosion for at least five minutes in a bid to afford the drivers and passengers with enough time to escape.
The EV safety standard primarily stipulates the requests on EV's electrical and functional safety. A battery system is required to warn a driver of thermal accidents immediately, which is a new item over the current voluntary standard. Moreover, it underlines more stringent requirements over EV performances of watertightness, insulation resistance and monitoring, with a view to lowering the security risks for both vehicles in normal operation and waterlogged vehicles.
The last one is set for the security of electric bus. Given the big busload, large battery capacity and high driving power, the new standard puts forth more rigorous safety demands on battery holder collision, charging system and vehicle watertightness test. Moreover, it also adds the request on flame-retardant performance of high-voltage parts, and the appraisal requirements over thermal runaway of the battery system's minimum management unit.
Production of China Ⅴ light-duty vehicles banned from July 1, 2020
Starting July 1, 2020, automakers in China will be forbidden to produce light-duty vehicles that comply with the China Ⅴ emission standards, and the stricter China Ⅵ is to be implemented nationwide, Chinese authorities announced on May 13.
The document, jointly hammered out by China's Ministry of Ecology and Environment, the Ministry of Industry and Information Technology (MIIT), Ministry of Commerce, and General Administration of Customs, also shows that the light-duty vehicles imported after July 1 should meet the China Ⅵ standards as well.
(Roewe i6 PLUS, photo source: Roewe)
China's policy makers allow the China Ⅴ light-duty vehicles produced and imported before July 1 to be registered and sold until December 31, 2020 in regions where the China Ⅵ criteria have not been carried out there.
The newest notice renders six-month grace period over a prior policy issued at the end of 2016 which requested all light-duty vehicles sold and registered from July 1, 2020 to be in compliance with the new emission standard.
The last policy also postponed the expiry date of the PN (particle number) limit value at 6.0×1012 units/km for half a year to December 31, 2020. The China Ⅵ light-duty vehicles manufactured and imported from January 1, 2021 should be within the PN emission limit of 6.0×1011 units/km.
Apart from the PN, the limit values of other air and climate pollutants, including carbon monoxide (CO), total hydrocarbons (THC), nitrogen oxides (NOX), particulate matter (PM) and nitrous oxide (N2O) should be adjusted as schedule.
China to promote policy making for better autonomous car development
China intends to hammer out the implementation opinions on promoting the development and application of autonomous driving technologies, and optimize the management system for autonomous car road tests, said Liu Xiaoming, vice minister of transport, at a press conference held on May 19.
(Photo source: Auto X's WeChat account)

Liu said the development of autonomous driving technologies is a systematic program that not only requires the coordinated efforts from governmental bodies, industries, universities, research institutions and application, but also needs international communication and down-to-earth collaborations. Going forward, the Ministry of Transport (hereinafter referred to as "the ministry") will steadily advance the popularization of autonomous driving applications, and the integration of traffic infrastructure, transportation service and energy networks.
To achieve that goal, the cross-sector and trans-regional coordination will be highlighted. He added that the ministry will press ahead with relevant scientific research projects and keep perfecting the technologies and standard systems of autonomous driving and vehicle-infrastructure cooperation. In addition, the authority should launch a batch of pilot projects first, and work on developing the solutions for the scale application of self-driving technologies.
At present, the coronavirus pandemic has not come to an end, while the tasks China face in spurring automobile consumption are still immense. In May, local governments like Yiwu, Tianjin, Hubei and Shaanxi successively launched incentives to promote auto sales growth.
Yiwu offers subsidy of up to 20,000 yuan per car to shore up auto sales
Last month, Yiwu, recognized as the world's largest small commodities market, launched incentives to lift automobile sales in order to offset the COVID-19's impact on local auto market.
The more expensive a vehicle is worth, the more cash a buyer will receive. Consumers who buy vehicles priced below 10,000 yuan ($1,405, including VAT) will be afforded with a subsidy of 3,000 yuan ($421) per car. A Subsidy equivalent to 5,000 yuan ($702) applies to a car priced at 100,000 yuan ($14,050) or between 100,000 yuan and 300,000 yuan ($42,150). Furthermore, the unit incentive will be doubled to 10,000 yuan ($1,405) for the products whose prices sit at 300,000 yuan or between 300,000 yuan and 500,000 yuan, and to 20,000 yuan ($2,810) for those priced at or above 500,000 yuan ($70,248) .
The government will release a white list of local automobile sales companies. The validity period for the policy will last from the issuance of the white list to June 30, 2020.
Individual consumers or companies who purchase new vehicles from the sellers on the abovementioned white list and pay automobile purchase tax in Yiwu can score the subsidies after their applications are approved by relevant authorities.
Tianjin adds 35,000 license plates for 2020 as part of sales boost efforts
Tianjin has added 35,000 license plates of non-commercial cars to its 2020 annual quotas to spur automobile sales, according to a document issued by Tianjin Municipal Government on May 20.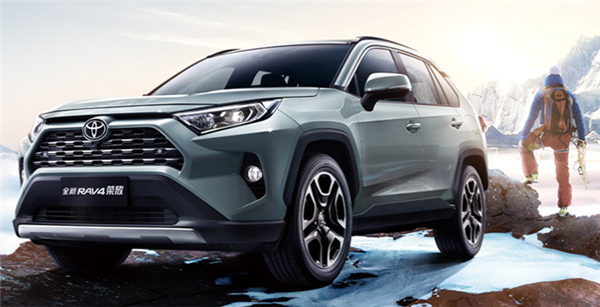 (All-new RAV4, photo source: FAW-Toyota)

All newly-added car plates will be allocated in the form of lottery by the Tianjin Municipal Transportation Commission on a monthly basis, said the government. Aside from Tianjin's residents, consumers who have Beijing or Hebei's local household registration permits will be allowed to bid for the car number plates, and the winners must buy vehicles in Tianjin.
The fiscal incentive is another highlight to the sales stimulus efforts. In accordance with the national policy, new energy vehicles (NEVs) purchased from Jan. 1, 2021 to Dec. 31, 2022 in the city will be exempt from vehicle purchase tax. Besides, local residents or locally registered business entities which purchase new energy cars during the period of Jun. 1 to Dec. 31, 2020 will be given a coupon worth 2,000 yuan ($281) per car as a subsidy on EV charging. The volume available for the incentive will be 30,000 units at most.
Local authorities will strive to scrap over 70% of medium-duty and heavy-duty commercial diesel-fueled trucks under the China Ⅲ emission standards or below by 2020. Such measures as adopting strict oversight of air pollution emissions, restricting vehicle usage and offering proper allowances will be taken to promote the elimination of old and used diesel-powered trucks.
Hubei and its capital Wuhan highlight stimulus for car sales
Hubei provincial government has formulated a set of measures in a bid to unleash consumers' pent-up automobile consumption demands.
The government stressed an effective implementation of such preferential policies as extending the NEV subsidies and the exemption of vehicle purchase tax on NEVs for two years, and reducing or cancelling the value-added tax levied on used car sale, according to a document issued by the provincial government on May 29.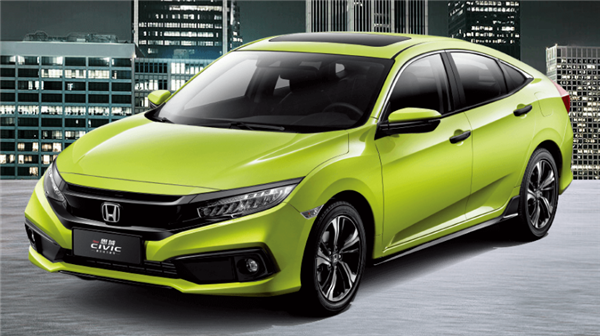 (Civic, photo source: Dongfeng Honda)
The events should be organized and launched to spur vehicle replacement and benefit farmers by bringing the automobiles to the countryside, the government said.
Besides, local authorities of eligible regions will be encouraged to offer subsidies to those consumers who sell or scrap a motor vehicle under the China Ⅳ national emission standards or below, and to the locally-registered automobile sales companies which purchase new vehicles that meet the China Ⅵ standards.
It is noteworthy that Wuhan, the capital of Hubei province and the hardest-hit region amid the fight against coronavirus, announced in mid-May that consumers who buy PVs produced by Wuhan's local enterprises and have their vehicles locally licensed would be granted cash handouts. Specifically, those who buy and register fuel-powered PVs shall enjoy a subsidy equivalent to 3% of a vehicle's original price at a maximum of 5,000 yuan ($702) per car, and NEV buyers will receive 10,000 yuan ($1,404) per car worth of subsidy. The incentive will be ended at the end of December 31, 2020.
Shaanxi to subsidize NEV shopping for car-free families
To boost the consumption of NEVs, Shaanxi will appropriately support eligible cities and districts in purchasing new energy buses and fuel cell vehicles, and uphold car-free families in buying their first NEV, according to a document issued by Shaanxi provincial government on May 27.
Eligible cities or districts are encouraged to provide proper incentives for uses or entities who voluntarily scrap and upgrade high-emission obsolete vehicles for family use or public services below emission standards ahead of their due scrapping dates.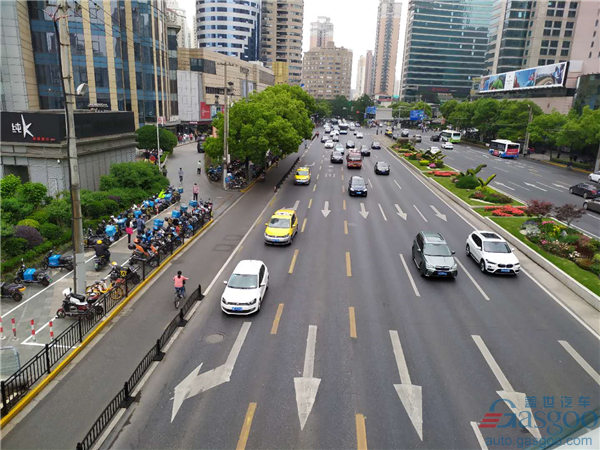 To facilitate the used car transaction, Shaanxi will comply with the policy announced by the central government, which has cut the VAT slapped on secondhand-vehicle sales to 0.5% from 2.0%, starting May 1 and running until the end of 2023. Additionally, local authorities will further implement the policy of cancelling the restriction on the movement of pre-owned cars, and build a registration and supervisory system for used car transaction information.
After the China Ⅵ emission standards come into effect, the government will gradually ease the traffic restriction on urban vehicles, according to the document.
Furthermore, relatively concentrated new vehicle and secondhand vehicle markets will be constructed, and the deployment of automobile circulation, like franchise dealerships, will be further optimized.
Gasgoo not only offers timely news and profound insight about China auto industry, but also help with business connection and expansion for suppliers and purchasers via multiple channels and methods. Buyer service:buyer-support@gasgoo.comSeller Service:seller-support@gasgoo.com
All Rights Reserved. Do not reproduce, copy and use the editorial content without permission. Contact us:
autonews@gasgoo.com