Sonatus Opens Office in Shanghai
Leveraging strong success in the automotive market, Silicon Valley-based software-defined vehicle innovator expands into China

Sunnyvale, Calif. – March 9, 2023 – Sonatus, a leading automotive software company that is accelerating vehicle innovation, today announced expansion into China. The Shanghai office will be led by Steven Ren, Sr. Director of Business Development, and Mark Wang, Head of Field Application Engineering who bring to Sonatus decades of automotive industry experience and local market expertise. The company's platforms and products serve as the key building blocks that allow automotive companies and their ecosystems to innovate faster and deliver continuous improvements in costs, capabilities, reliability, and user experience over the vehicle lifespan.

Photo credit: Sonatus
"China is the biggest automotive market in the world and evolving rapidly through strong innovation in electrification and software," said Jeffrey Chou, co-founder, and CEO, Sonatus. "Our decision to open a new office in Shanghai reflects the uniqueness and importance of the China market and our commitment to becoming a player in the mobility ecosystem there. This marks an important step in our mission to significantly expand Sonatus's growth by deploying software-defined vehicle technologies with innovative new customers in the leading global markets of the vehicle manufacturing industry."
Sonatus has initially established a presence in China by opening an office in Shanghai with local sales and development experts, with staff numbers expected to grow. The company is backed by several prominent strategic investors in the automotive industry including China-based SAIC Capital and Wanxiang Group Company. Sonatus is focused on delivering foundational technologies and solution stacks that enable vehicle manufacturers to shift to software-defined vehicles faster and at lower costs. These building blocks allow OEMs to continually improve and enhance their vehicles at any time, even after they are sold. Sonatus offers a range of products and solutions to speed vehicle manufacturers' journey towards SDV in areas including data collection, vehicle automation, vehicle networking, cybersecurity, and others.
"Our office in Shanghai will give us an important location advantage by allowing us to quickly build on our contacts with automakers and bring highly skilled workers on board over the coming years," said Steven Ren, Sr. Director of Business Development. "I am honored to join the global team at Sonatus during this inflection point in the automotive industry as we enter a new era where accelerating software innovation can generate new opportunities in the sector."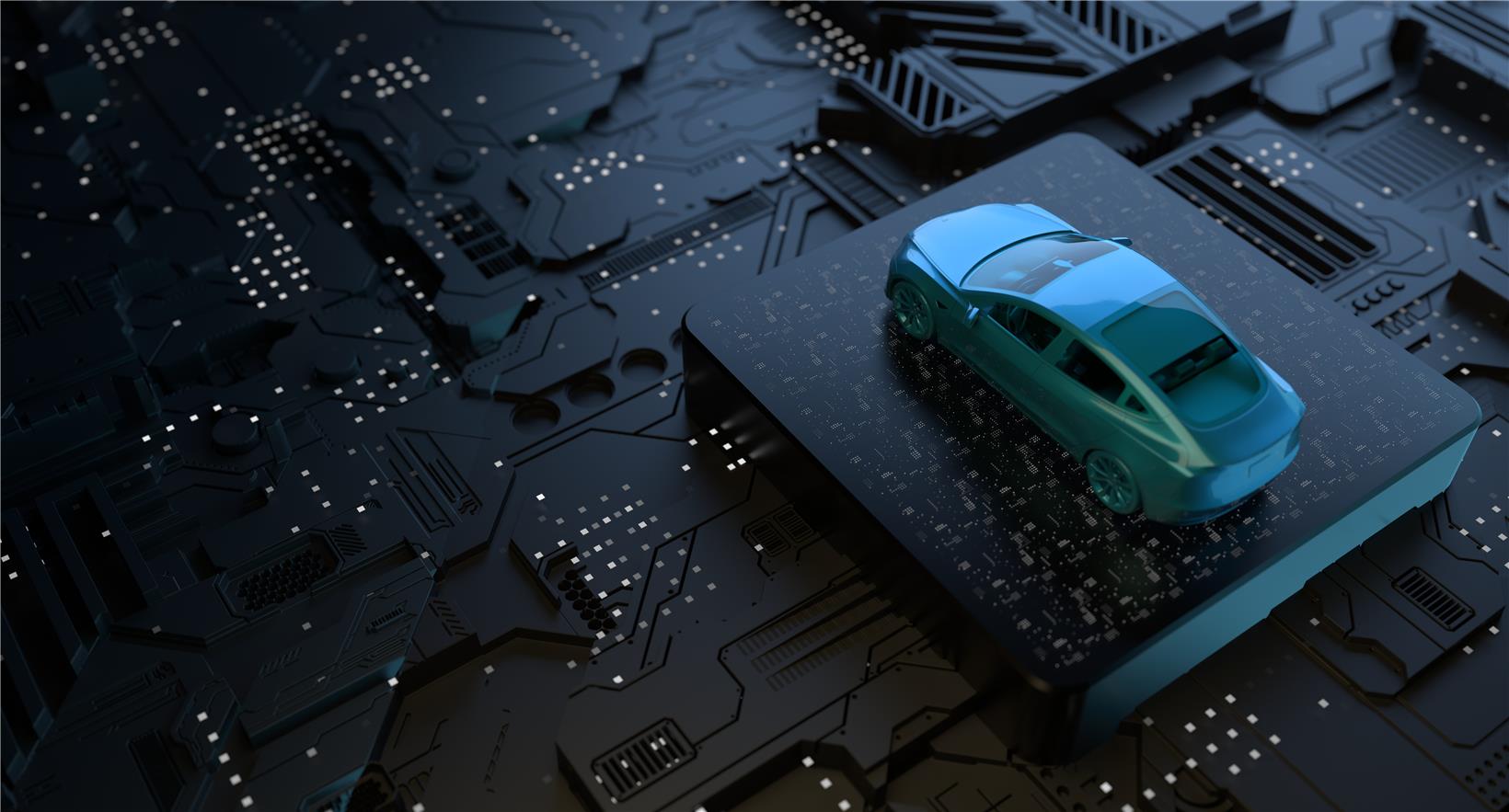 Photo credit: Rare Stock/ Adobe Stock
Experienced team with deep tech and automotive roots
Steven Ren, Sr. Director of Business Development is based in Shanghai, China. Steven brings over 20 years of experience in automotive sales and marketing management and the mobile Internet industry. His extensive relationships and experiences include work with OEM companies of SVW, SGM, SAIC Motor, FAW-VW, VGC, Audi, Porsche, PSA, and Great Wall Motor. Prior to joining Sonatus, Steven had various positions with Tier1 and OEM companies in the China automotive industry including Yanfeng Visteon, NAV2 (JV of Navinfo and Nokia), Virtue Intelligent Network (JV of Deutsche Telecom and China Mobile), Harman Connected Service and Volkswagen Group China. During his last role as Senior Director at Volkswagen, Steven managed business development and a commercial team in charge of the Connected Car business and Ecosystem CP/SP cooperation in the China market. Prior to Volkswagen, Steven was the Sales Director for Harman Connected Services. And Steven holds an MBA from Fudan University.
Mark Wang, Head of Field Application Engineering, brings a mix of in-vehicle and cloud technologies experience to Sonatus. With nearly 20 years of experience in the automotive industry, Mark will support technical sales efforts in China. Prior to Sonatus, Mark worked for AWS Automotive China as a Director of Automotive Industry Development where he had the responsibility of growing the AWS Automotive business in China. In this role, Mark worked with OEMs in connected vehicle solutions based on AWS's IoT, edge computing, cloud–data lake/pipeline, autonomous driving, software-defined vehicle, and Alexa. Prior to AWS, Mark worked for Harman Connected Service and was the Head of Automotive Solutions. During his tenure at Harman, Mark was responsible for technical sales of Harman software products such as cockpit software (Android, QNX, Linux), OTA, Vehicle Ethernet, Cyber security, V2X, ADAS, connected vehicle Cloud platform (Ignite), vehicle data analytics platform and remote diagnostic solution. Mark started as an R&D embedded engineer with Delphi (now Aptiv), Bosch, and Yangfeng Visteon.
"Automakers are transitioning to software-defined vehicles because they need to be able to deploy innovations to market faster, at a lower cost, and with more reliability. With its impressive track record of delivering in-vehicle and cloud software solutions into mass production, Sonatus is well-positioned to help vehicle manufacturers accelerate the adoption of SDVs. We are excited to partner with them to establish their presence in the China market." said Tina Zhou, Founder, CEO, and Chief Editor of Gasgoo, China's leading automotive industry information service platform.
ABOUT SONATUS
Sonatus is accelerating vehicle software innovation and the transition towards software-defined vehicles. Our platforms and products serve as the key building blocks that allow automotive companies and their ecosystem to innovate faster and deliver continuous improvements in costs, capabilities, reliability, and user experience over the vehicle lifespan. Sonatus' award-winning software platform is in production vehicles from Hyundai, Kia, and Genesis, and will be on the road in millions more vehicles in 2023. The company has raised more than $110 million USD with world-class automotive, technology, and venture investors including Foxconn, Hyundai Motor Group's Kia Corporation, LG Electronics, Marvell, SAIC Capital, Translink Capital, UMC Capital, and Wanxiang Group Company. Sonatus is headquartered in Sunnyvale, CA, the famous Silicon Valley, with offices in Paris, Shanghai, and Seoul. For more information visit www.sonatus.com.
Gasgoo not only offers timely news and profound insight about China auto industry, but also help with business connection and expansion for suppliers and purchasers via multiple channels and methods. Buyer service:buyer-support@gasgoo.comSeller Service:seller-support@gasgoo.com
All Rights Reserved. Do not reproduce, copy and use the editorial content without permission. Contact us:
autonews@gasgoo.com