Gasgoo Awards 2022 applicant: three smart cockpit-related technologies from TINNOVE Mobility Intelligence
For the Gasgoo Awards 2022, TINNOVE Mobility Intelligence's three smart cockpit technologies has applied for the Top 100 Players of China's New Automotive Supply Chain.

Photo credit: TINNOVE Mobility Intelligence
Products: AI assistant/ End-to-End integration scene engine /Multi-screen and multi-window

AI assistant
Innovation: customized VPA image. Customized response voice., multi-round conversation, Full-duplex mode, voice throughout literature, navigation, Wechat, mini-program ecological research and development. It provides personal voice identification and it can link to the personal account and voice assistant, even links to scene.
Advantages: the AI assistant combines voice, vision, multi-mode AI interaction, user profiling and intelligent recommendations to create a human-oriented, warm and natural personal travel assistant.


Photo credit: TINNOVE Mobility Intelligence
End-to-End integration scene engine
Innovation: it integrates Tencent's core competence and high-quality ecological resources of interest content ecology, owner service ecology and light application ecology, as well as its strong account system and AI + cloud capability. The car owner's portrait is carried out through big data technology, so as to speculate the scene strategy definition and scene recognition; By defining scene components, users can customize scene arrangement; Based on intelligent recommendation algorithms such as collaborative filtering, service recommendation of "thousands of people and thousands of faces" and "service looking for people" is carried out.
Advantages: in the aspect of scene recognition, the architecture scheme of end cloud integration is adopted, which solves the problems of a large amount of calculation, data timeliness, security, network delay and so on; In terms of scene recommendation, the visual editing ability of scene engine is adopted, and the user portrait/vehicle portrait and recommendation model are combined to realize intelligent recommendation. In terms of recommendation strategy, scene arbitration, service arbitration and multi-channel distribution are realized to avoid disturbing users excessively. In terms of user experience, users can customize the scene trigger conditions and arrange the scene independently.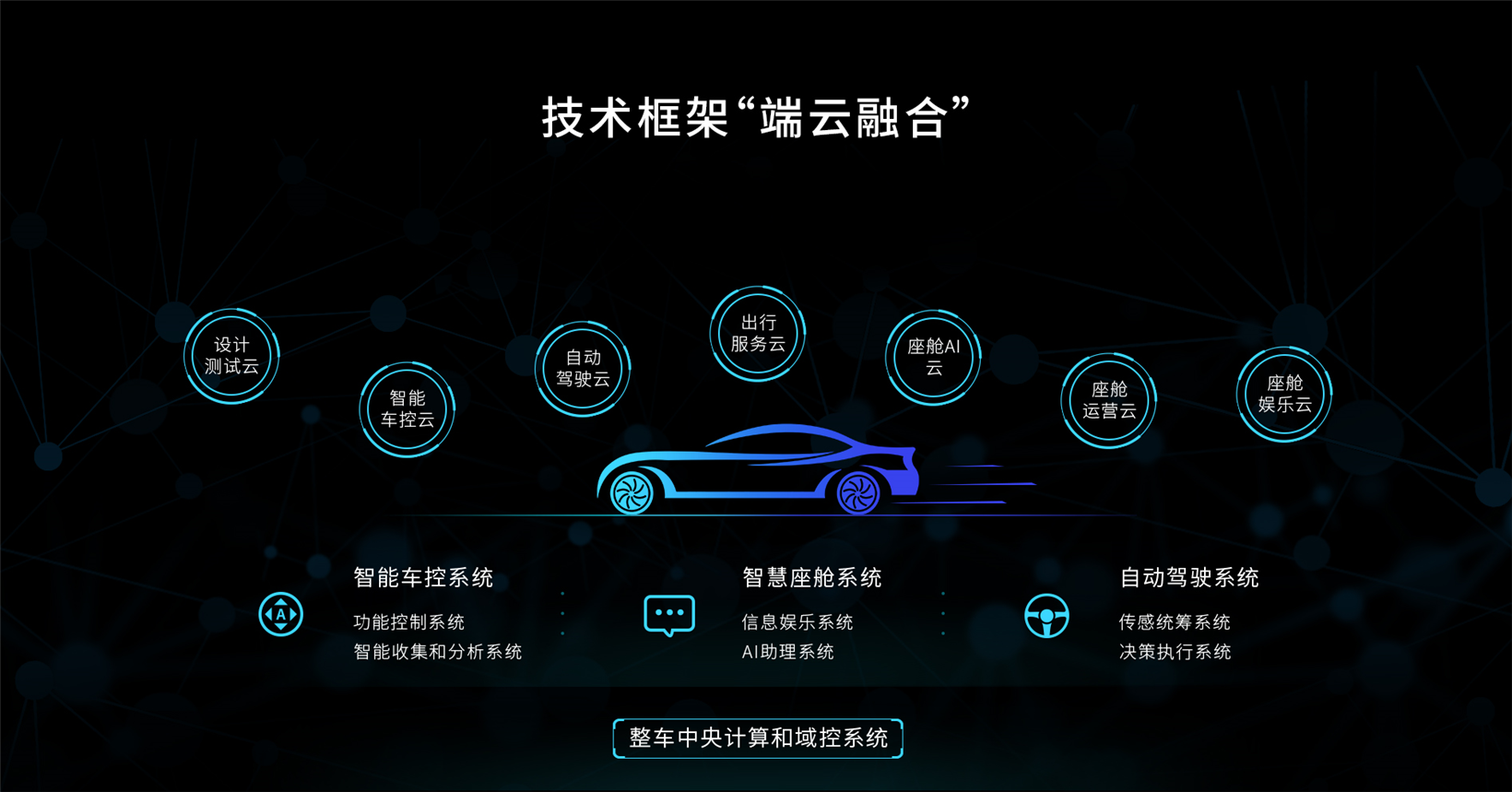 Photo credit: TINNOVE Mobility Intelligence
Multi-screen and multi-window
Innovation: modular cards and widgets; Desktop capable of self assembling components; System theme technology that can change theme and layout with one click; Multi window technology based on virtual screen.
Advantages: by designing cards and widgets such as 1 / 9, 1 / 3, 1 / 27 and 2 / 3, self-developed framework algorithm completes the combination and layout of various cards; By modifying AMS, PMS and WMS, the window management mode is transformed to complete the dynamic display of multiple windows; Build a theme mall, which can complete one click skin change and layout change by modifying the system notification and broadcasting mechanism; Based on Android surface view technology, build a virtual screen to complete the desktop display of the third-party ecology.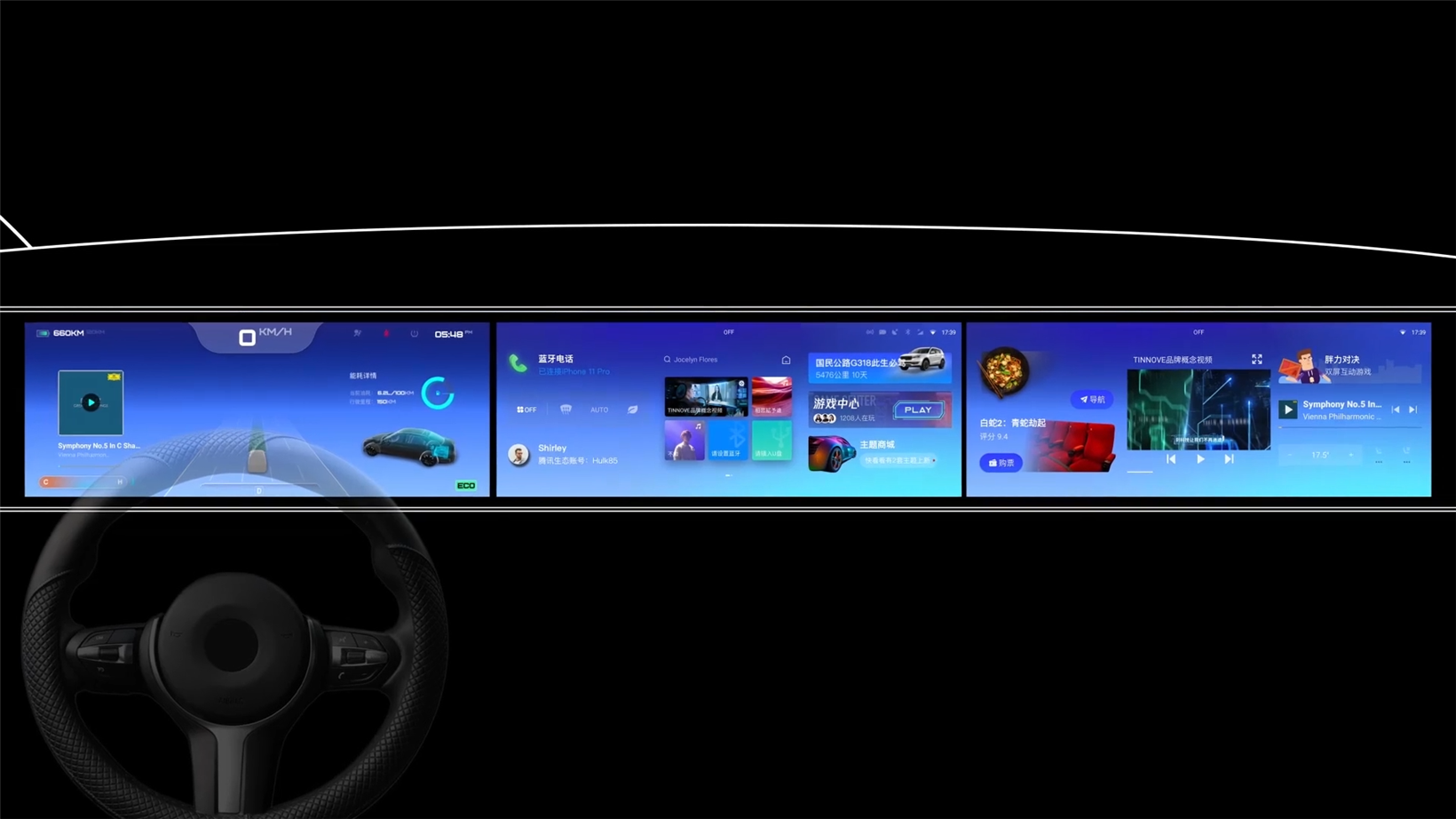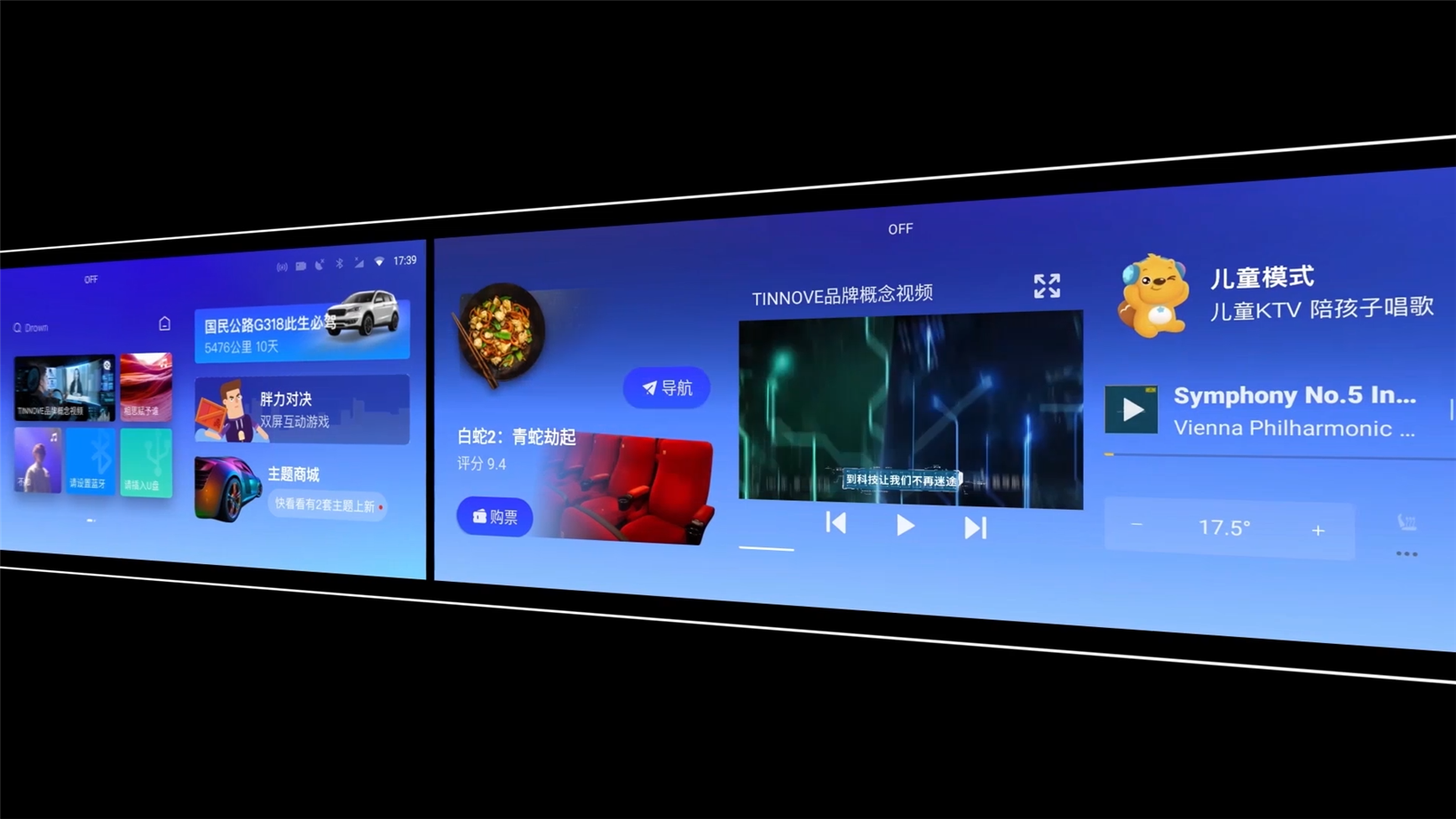 Photo credit: TINNOVE Mobility Intelligence
Gasgoo not only offers timely news and profound insight about China auto industry, but also help with business connection and expansion for suppliers and purchasers via multiple channels and methods. Buyer service:buyer-support@gasgoo.comSeller Service:seller-support@gasgoo.com
All Rights Reserved. Do not reproduce, copy and use the editorial content without permission. Contact us:
autonews@gasgoo.com