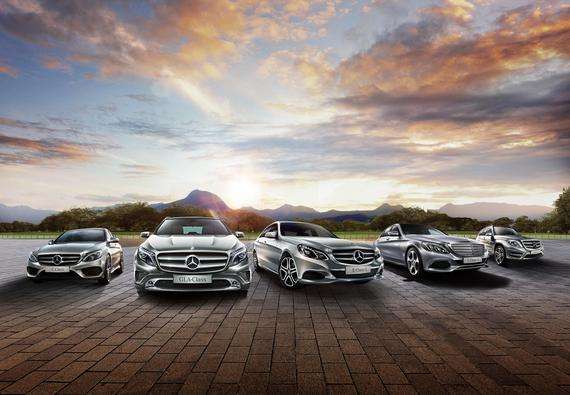 SHANGHAI March 13rd, 2017 Gasgoo – It was revealed by Dieter Zetsche, chairman of the board of directors of Daimler AG and global president of Mercedes-Benz Company that Benz is to have 40 models around the world and these cars is expected to be introduced into China. Beijing Benz is to have its domestic models increase in the future since it is the localization strategic core of Benz in China. Thus, Beijing Benz has to expand its production urgently.
Sales of the domestic models of Beijing Benz in 2016 surged 32% year on year to 335 thousand units. Benz E-level vehicles have been upgraded last year, GLA is to have a medium-term modify this year, while GLC and C-level vehicles have already had driving test abroad. All these will promote the sales. It is known that, the engine plant of Beijing Benz will have its production expanded from 500 thousand units to 750 thousand units. It will have three production lines including two for rear-guard production and one for precursor production, with a production of 300 thousand units expanded to 500 thousand units annually.
The total sales of Beijing Benz in this February was 32.783 units, 90% of the whole sales of Benz in China. Beijing Benz has sold 73540 units cars during the past two months, 57.88% increased comparing with the same period of last year, which was 46.580 units. Benz has planned to list 15 new models in China in 2017, including GLA, E180L, GLC200, C450L, etc.
At present, Beijing Benz has established the biggest and most comprehensive production base for Mercedes-Benz passenger cars, and it is the only joint-venture possesses three platforms covering forward-wheel-driving cars, rear-wheel driving cars and power system around the world.
All Rights Reserved. Do not reproduce, copy and use the editorial content without permission. Contact us: autonews@gasgoo.com.