Roundup of major Chinese OEMs' intelligent connectivity strategies
Shanghai (Gasgoo)- ICV, short for intelligent-connected vehicle, is a nascent product that deeply integrates the information communications, Internet, big data, AI, transportation and other industries, and has become one of highlights and strongholds of the global innovation and future development.
In China, both traditional OEMs and startups are flocking into this field, trying to gain a head start over rivals. As the market is promising but limited, it is particularly crucial for players to make a reasonable deployment amid an increasingly fierce competition.
Gasgoo hereby rounded up the ICV strategies released by mainstream OEMs in China, hoping to show where they have gone now and will go in the future.
Changan Automobile
Changan Automobile launched the "Dubhe" intelligent strategy in August, 2018. Under the guidance of the strategy, Changan is seeking to complete the transformation from traditional automobile manufacturer to intelligent mobility technology company.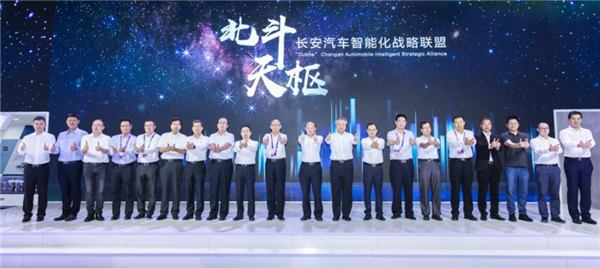 Changan Automobile said it would no longer produce non-networked vehicles and achieve 100% connectivity of new products by 2020 with a level 3 open autonomous driving platform completed then. In 2025, the company's in-vehicle function would realize 100% voice control, and the L4 products would go into the market.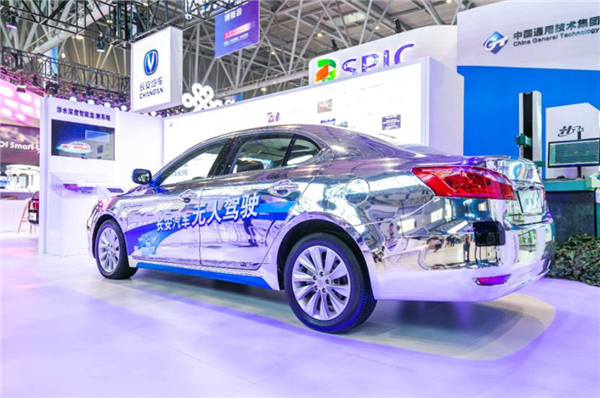 To accomplish the goal, Changan Automobile decides to significantly increase its R&D investment. Reportedly, the automaker plans to expand its R&D group to 5,000 staff members by 2025, focusing on development of smart travelling, AI, chips, HD map, voice interaction and holographic technologies.
At the same time, Changan wishes to build and consolidate the "Dubhe" Alliance by integrating global resources of technology companies, Internet and suppliers. From the time being, it has formed cooperation with Bosch, Delphi, Intel, Huawei, AutoNavi, Tencent, IBM, China Unicom, iFlytek, BDStar Navigation and Horizon Robotics.
Besides, the company is ambitious to form a three-dimensional transportation ecosystem that covers high-speed rail, airplane, subway and buses through a wide range of collaboration with governmental agencies, communications operators, real estate developers and mobility service platforms.
BYD
BYD officially launched the "D++" open-source platform at the BYD Worldwide Developer Conference in September, 2018.
The "D++" is composed of an autonomous driving drive-by-wire platform and a vehicle application development platform. The latter would provide onboard application development tool (SDK simulator), and gradually open up 341 sensors and 66 control rights, in order to integrate AI, cloud computing, 5G and blockchain into the in-car system.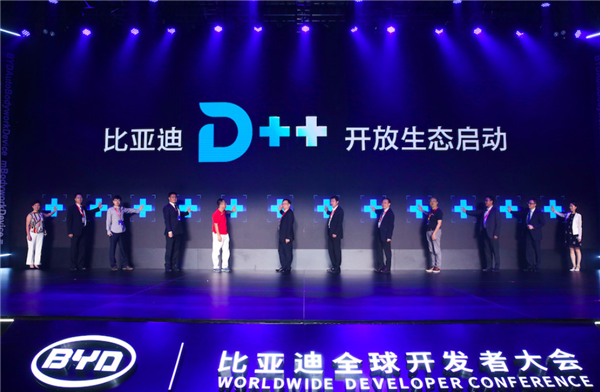 Based on the global cutting-edge auto intelligence system and safety strategies, BYD's "D++" is designed to provide developers with auto data and control rights through an open access, helping the company form a complete smart ecosystem with developers, products and users fully connected.
Up until now, such firms as Baidu, Horizon Robotics, iFlytek and DiDi have joined the "D++" as partners.
Last year, BYD also launched the "DiLink" intelligent connected system, a tech & content-focused ecological service system based on smart hardware, in-car network, cloud communications, information integration, AI and big data. Now, this system has been widely used in models from BYD's Dynasty series.
FAW Group
FAW Group announced its auto intelligent technology strategy dubbed "Zhitu" at the Auto Shanghai 2015 with a ten-year detailed development plan exposed at the same time.
The state-owned automaker said then it aimed to upgrade the strategy to the 4.0 stage in 2025. At that time, FAW Group would have operated a commercial service platform with a penetration rate of highly automated driving technologies exceeding 50%.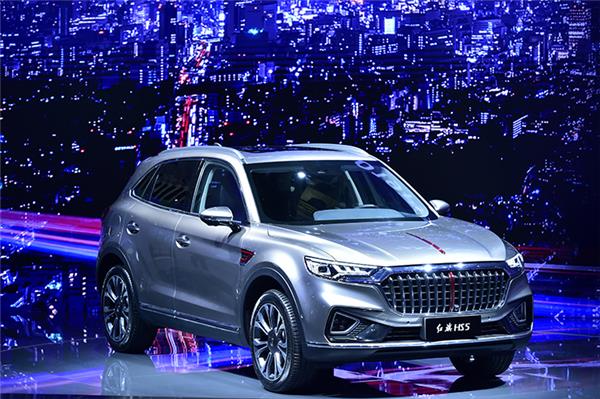 Before that, the 2.0 and 3.0 stages were expected to be achieved in 2018 and 2020 respectively. In the 2.0 stage, the automaker would launch intelligent-connected Hongqi-branded PVs and Jiefang-branded CVs with their systems being able to take over driving control rights temporarily in single task.
In the 3.0 stage, FAW Group hopes to launch valet driving and depth sensing technologies which can make drivers hands-free for a longer time, and other smart city solutions.
Dongfeng Motor

At the Auto Shanghai 2017, Dongfeng Fengguang released its intelligence strategy that was available to a decade of duration from 2015 to 2025. Under the strategy, the automaker was ambitious to roll out over seven all-new models based on three PV platforms and form a talent group consisting of nearly 1,000 experts worldwide with more than RMB10 billion worth of capital to be pumped.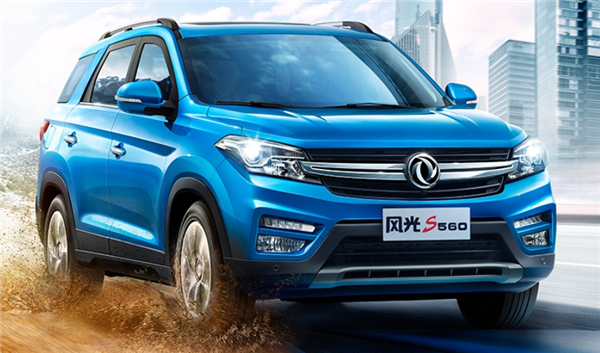 Some fruits have been generated under the strategy. For instance, the Fengguang 580 intelligent-connected version and the Fengguang S560 have already hit the market. Notably, the Lin OS system carried by the former features more than 40 functions such as voice control, remote driving and other entertainment applications.
All in all, the automaker has been executing the intelligence strategy across its new product lineup, including the Fengguang 580, S560 SUVs and the Fengguang 330, 370 MPVs.
SAIC Motor
According to the introduction delivered by SAIC Group's former chief engineer Cheng Jinglei in 2016, the Chinese largest automaker set a ten-year plan for its intelligent driving business, which was set to be conducted in five phases.
Within a period from 2015 to 2025, SAIC Motor plans to take five years to achieve the autonomous driving applications on structured roads and part of unstructured roads, and spend 10 years in accomplishing the full-scenario self-driving application.
To accelerate its auto intelligence progress, the Shanghai-based automaker has been stepping up its external cooperation. For instance, it signed an agreement with Huawei last year, seeking to boost the development in smart manufacturing, intelligent driving, auto connectivity, smart cockpit and electrification by virtue of the partner's advantages in 5G, IoT (Internet of Things, cloud computing and AI.
BAIC Group
The all-new Senova X55 hit the market in 2018, touting its AI and intelligence features. It is a part of fruits yielded from the "Nova-PLS", an intelligent vehicle development strategy BAIC Group released at the CES 2017.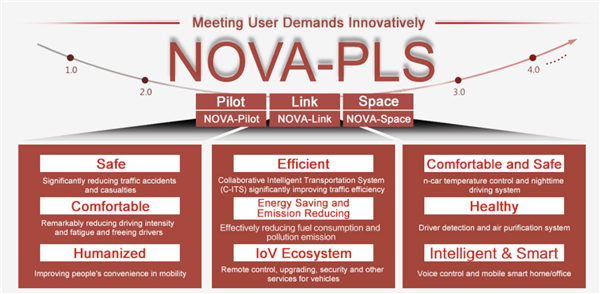 The "NOVA-PLS" strategy contains three parts—the NOVA-Pilot for intelligent driving, the NOVA-Link for connectivity and the NOVA-Space for smart cockpit.
The launch of the strategy came after BAIC Group decided to join hands with Baidu. In October, 2017, two companies struck a strategic deal for the cooperation on the mass production of L3/L4 autonomous vehicles and the development of one-stop IoV (internet of Vehicles) products which would deeply integrate BAIC's in-car system with Baidu Apollo's DuerOS as well as cybersecurity and image identification technologies.
Following the NOVA-PLS, BAIC Group launched the "Shengteng Plan" last year to prioritize AI technologies in the 2.0 era. The aforesaid Senova X55 was the first SUV model under the plan.
GAC Group
GAC Group initiated the construction of a Guangzhou-based NEV industrial park in April, 2017, aiming to build a world-class industrial cluster for intelligent-connected NEVs.
In July, 2017, GAC Group's wholly-owned NEV arm, GAC NE, was formally founded, and would be dedicated to building the world's advanced intelligent BEVs.
What's more, GAC Group is ready to roll out all-new models with L3 autonomous driving features in 2020. Based on the fast-growing 5G technology, the automaker intends to make products, services and users seamlessly connected, and speed up vehicle upgrade and iteration.
Geely
Geely plans to develop a fully autonomous driving system (SAE L4) that utilizes 5G communications, edge computing and V2X infrastructure technologies by 2022, and could be put into use at the 2022 Asian Games in Hangzhou, the automaker said at the Dragon Bay Forum 2019. In the meantime, the company launched the intelligent system dubbed "Crawler" (in Chinese, "Paxingzhe").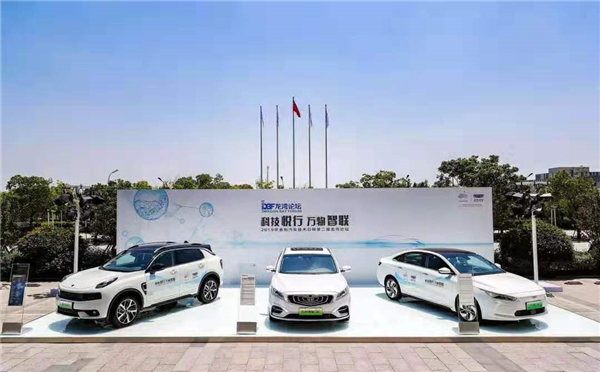 Geely is one of the leading companies to pilot autonomous driving technologies in China. In 2018, it became the first Chinese brand to apply L2 autonomous driving technologies into its mass production vehicles. As of the end of April, Geely has sold over 450,000 vehicles equipped with L2 autonomous driving technologies, ranking first in the mass produced L2 vehicle segment. Now the L2 technologies have also been applied to the Proton brand volume production model to enhance the brand's competitiveness in the overseas market.
In addition, Geely will develop an automated valet parking system which allows cars to self-park and be able to be summoned to a location on demand using V2X and 5G systems.
On the sidelines of the forum, Geely also signed an agreement with the Ningbo government to establish an autonomous driving test zone in Hangzhou Bay and transform the district into a smart city. Starting in August 2019, the installation of roadside sensors, edge computing systems and V2X/5G solutions will create a fully integrated system allowing autonomous cars to communicate with other cars and infrastructure around them, said Geely.
Chery Automobile
On June 20, 2019, Chery Automobile forged partnerships with a number of enterprises for its "CHERYLION" ecosystem, an intelligence strategic framework launched at the Auto China 2018.
The automaker classified its new partners into four categories—the Pioneer includes ADAYO, iFlytek, Desay SV Automotive and Neusoft, etc.; the Protector incorporates the Institute of Computing Technology Chinese Academy of Sciences and the China Academy of Information and Communications Technology; the Companion covers a series of service and content platforms such as Meituan, Kuwo Music, Tingban, Ximalaya, iqiyi, iyiou and MOJI.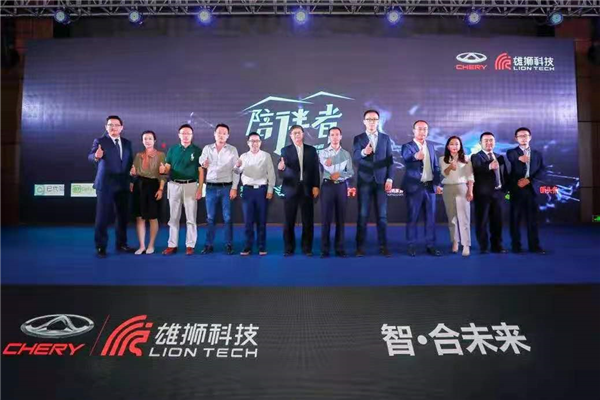 At the signing ceremony, Chery launched the logo of the "CHERYLION", signifying the intelligence brand's integration of five major businesses, namely, autonomous driving (i-Drive@Lion), Internet of Vehicles (i-Connect @Lion), manufacturing (i-Make@Lion), data operation (i-Digital@Lion) as well as mobility service (i-Mobility@Lion).
The i-Connect is set to be developed in four stages. The initial IoV system features smart control and Internet services, while the future one will have a more complex ecosystem comprising cybersecurity, AI and mobile services, and be integrated with autonomous driving technologies.
The i-Drive is designed to be an autonomous driving platform with capabilities of self-upgrade and self-learning. Under the i-Drive plan, Chery wishes to achieve L3 autonomous driving functions by 2020 and L4 or higher levels by 2025.
Great Wall Motor
Great Wall Motor formally launched the "i-Pilot" intelligent driving platform in February 2017. Based on the platform, the Chinese largest SUV manufacturer intended to realize partial automation (so-called "L3+") for its vehicles. The "i-Pilot 3.0" is expected to be launched in 2023, making the L4 autonomous driving come true in urban and even more regions by virtue of V2X technology. Furthermore, the launch of "i-Pilot 4.0" self-driving system is targeted for 2025.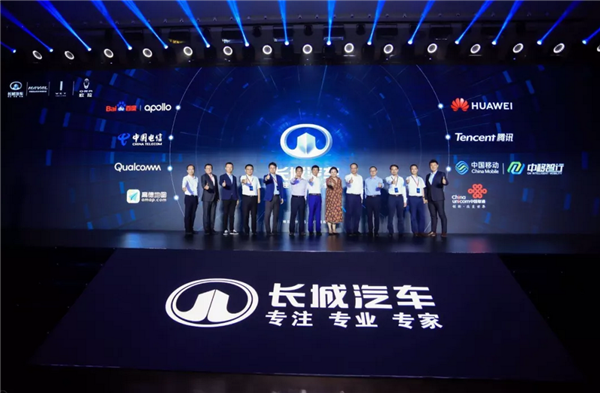 Great Wall Motor launched its all-new intelligent connectivity strategy "GOT" (GreatWall Totally Online) on July 15, 2019 to solve the pain points for functional applications on vehicles and restructure its mobility service system.
At the launching ceremony, the automaker also announced its partnership with eight companies, including Tencent, Alibaba, Baidu, China Telecom, China Unicom, China Mobile, Huawei and Qualcomm, to jointly build the GTO smart ecosystem and develop 5G&AI-based experience-driven robots that can offer users full-lifecycle mobility services.
NIO
Unlike most players who choose to go level by level, NIO skips the L3 and directly jumps to L4 from L2.
The high-profile startup announced in early November a strategic collaboration with Mobileye, the global leader in the development of vision technology for ADAS and autonomous driving, on the development of highly automated and autonomous vehicles for consumers in China and other major territories.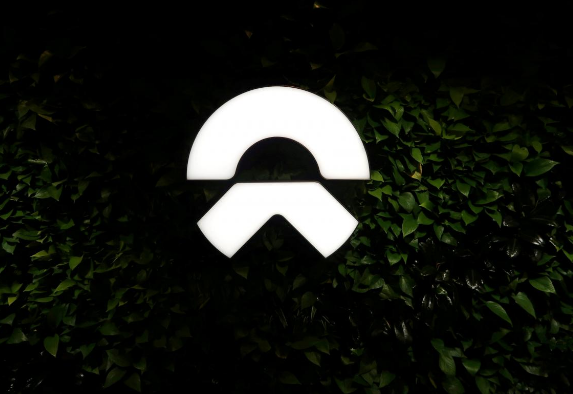 As part of the planned cooperation, NIO will engineer and manufacture a self-driving system designed by Mobileye, building on Mobileye's L4 autonomous vehicle kit.
Meanwhile, Mobileye claimed via its social media platform that two parties planned to mass produced L4 autonomous cars in 2022.
XPENG Motors
XPENG Motors is now working on developing tailor-made operating system, expecting to start the mass production of L3 autonomous cars in 2020.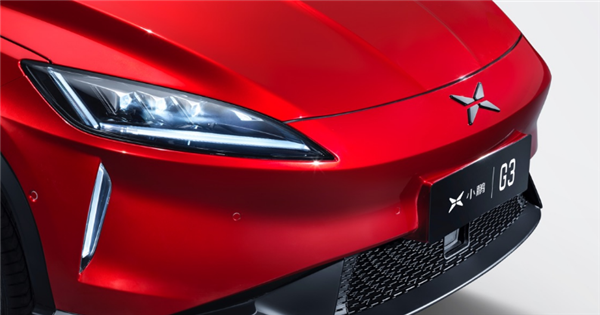 In June, 2018, the Guangzhou-based startup agreed cooperation with Desay SV Automotive (Desay SV), a Huizhou-based Chinese automotive electronics provider, to jointly develop L3 autonomous driving system that would provide diverse smart functions, such as low-speed valet parking, medium-speed traffic jam pilot and high-speed chauffeur services.
What's more, the EV manufacture has teamed up with a number of industry-leading suppliers, such as Bosch, Continental AG, Qualcomm, NVIDIA and Delphi to ensure a stable auto parts supply for the final scale production (photo source: corresponding automakers).
Gasgoo not only offers timely news and profound insight about China auto industry, but also help with business connection and expansion for suppliers and purchasers via multiple channels and methods. Buyer service:buyer-support@gasgoo.comSeller Service:seller-support@gasgoo.com
All Rights Reserved. Do not reproduce, copy and use the editorial content without permission. Contact us:
autonews@gasgoo.com