Chinese-specific automobile test cycle likely to be implemented starting 2021
Shanghai (Gasgoo)- The CATC, short for China Automotive Testing Cycle, is a China-specific driving cycle designed to assess the emission levels of auto engines and fuel economy in vehicles. The project was initiated by China's Ministry of Industry and Information Technology (MIIT) in 2015, and recently saw the initial R&D fruits come out.

The CATC standard applicable to light-duty vehicles and heavy-duty commercial vehicles were announced by China's authorities in late October, signaling a major departure from China's current dependence on other countries' testing cycle to use its self-owned standard.
Shortly after issuing the standard, a timetable about when and how to implement the CATC was initially agreed at a technical conference held in Nanjing on November 8.
According to the latest result of discussion, the Chinese-specific testing cycle will be available to heavy-duty commercial vehicles, BEVs and FCVs first before 2025 (beginning the first half of 2021), while light-duty gasoline-/diesel-powered vehicles, PHEVs and alternative fuel vehicles will temporally use WLTC (Worldwide Harmonized Light Vehicles Test Cycle). Starting 2025, all models should adopt the CATC.
Prior to the introduction of CATC, the WLTC still works as the current benchmark for automobile tests. The shift into the CATC area will be gradually turbo-charged with the future issuance and execution of more assessment criteria and index.
Why it matters?
China, the world's largest auto market with extremely abundant and complex road conditions, adopted the New European Driving Cycle (NEDC) as the test cycle from China Ⅰ to China Ⅴ stages since 2000. NEDC is simple and easy to duplicate, but it was getting more and more inconsistent with China's actual driving conditions with the drastic change of traffic environment and growing diversity in vehicle types, and the fuel consumption gaps between laboratory and real are becoming larger.
Hence, China considered replacing the old testing cycle either by seeking alternatives or developing its own standard.
The problem vexes European countries, the U.S. and even Japan as well. The European Union has therefore prepared a new test, called the Worldwide Harmonized Light Vehicle Test Procedure (WLTP) that applied from September 2017. Under WLTP procedure, the WLTC (Worldwide harmonized Light vehicles Test Cycles) were developed, and has been introduced for vehicle verification in Japan. Currently, China Ⅵ emission standards for new PVs and light-duty CVs are also based on the WLTC.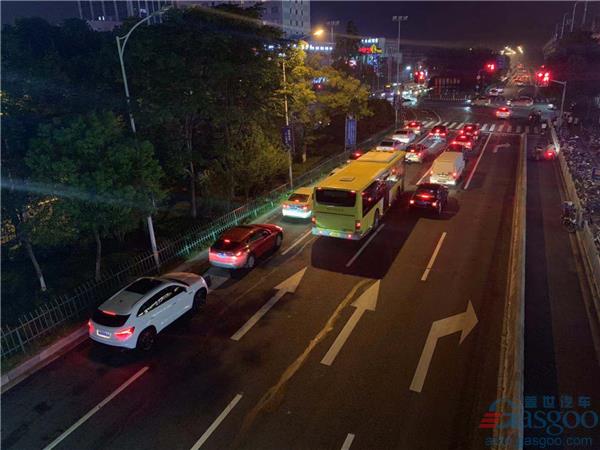 Compared to the old NEDC cycle that determined test values based on a theoretical driving profile, the WLTC cycle was developed on the basis of real-driving data gathered from around the world. However, the vast land area, the complicated landforms and a myriad of urban planning make China feature unique road conditions, so that a test cycle based on the country's distinctive characteristics is indispensable to both regulators and consumers.
In a bid to establish the testing standard that fits China's actuality most, a special working group has collected 55-million-km driving data using around 5,500 vehicles, including light-/heavy-duty vehicles and NEVs. Spanning three years, the fleet left their footprints in 41 cities across China, making the surveying comprehensively embrace various road conditions in the immense territory.
Meanwhile, during the process of data collection, it has been found out that the discrepancy does exist between the China's real situation and the road conditions on which the NEDC and WLTC are based.

The overall framework of CATC has been formed to date and is expected to be further improved. The aforesaid working group is now deploying 100 vehicles in such cities as Tianjin, Beijing, Nanjing, Hefei, Wuhan, Nanchang, Fuzhou and Xiamen to carry out a yearlong data collection through April, 2020, according to an official from CATARC Quality Inspection Center of Vehicle (Tianjin) Co., Ltd.
Gasgoo not only offers timely news and profound insight about China auto industry, but also help with business connection and expansion for suppliers and purchasers via multiple channels and methods. Buyer service:buyer-support@gasgoo.comSeller Service:seller-support@gasgoo.com
All Rights Reserved. Do not reproduce, copy and use the editorial content without permission. Contact us:
autonews@gasgoo.com