Analysis: The current and upcoming MG GS and the Chinese SUV market
The SUV market in China continues to attract manufacturers with the prospects of seemingly never ending sales. Most of the major entries who entered the market early have all seen massive returns in their favor. As a result, almost all manufacturers have given prime importance to the SUV segment in their various development plans. As the number of available models have increased, competition in the market has also grown fiercer.
Chinese consumers' affinities towards SUVs are due a number of factors: increased interior space, wide field of view and superior drivability over a number of otherwise unsuitable road condition. Another key factor is the sheer image of driving such a vehicle, which trumps factors like performance and handling, which are very underplayed in the Chinese market. In other words, SUVs are the perfect vehicle to show off among middle-class Chinese consumers, which has led many manufacturers to focusing all of their efforts on exterior aesthetics and interior design, with many own brands going as far as copying the looks of popular foreign brand models.
In the midst of all this is SAIC's MG GS, the first SUV under the revived MG name. Released in March 2015, the MG GS faced a major hurdle in the form of lack of name recognition. It was hoped that MG's new owned, SAIC Group, with its long history of operating in the Chinese market, would be able to find a way to overcome this obstacle. Unfortunately, things were not quite so simple. Even though the MG brand has a prestigious lineage in sports cars, it is almost completely unknown among mainstream Chinese consumers. MG, for its part, focused more on the performance of the vehicle than making sure its design appealed to Chinese consumers; this performance-oriented design philosophy met with tepid market reception at best. Criticism of the MG GS' lack of comfortable interior design was common among Chinese consumers, with monthly sales never really exceeding past 4,500 units at their highest.
The MG GS is notable as a case study on the potential disparity between a vehicle's innate quality and its actual sales success. Despite its excellent performance and handling, the MG GS failed to resonate with Chinese consumers, whose demands differ from those of consumers in Europe or other markets and tend to be more concerned with aspects like design, prestige and pricing. If only the GS had focused more on these aspects, even at the expense of delivering perfect performance, its fortunes in the Chinese automotive market could have been much more different indeed.
MG may very well have taken notes. The soon to be released redesign MG GS addresses concerns with newly overhauled exterior and interior designs, coupled with an enhanced range of accessories that may prove very beneficial in appealing to Chinese consumers. Whether or not the new MG GS succeeds remains to be seen, but the fact that SAIC has deliberately made these changes shows that it, like all other manufacturers, are highly aware of the importance of the Chinese SUV market.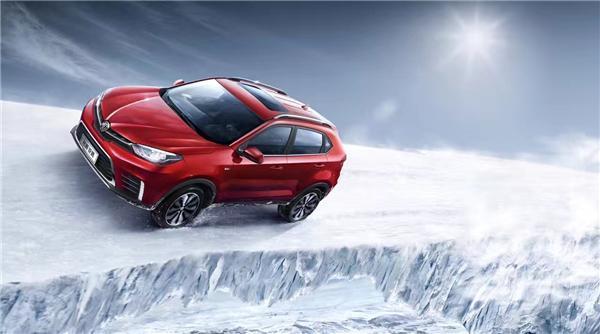 Gasgoo not only offers timely news and profound insight about China auto industry, but also help with business connection and expansion for suppliers and purchasers via multiple channels and methods. Buyer service:buyer-support@gasgoo.comSeller Service:seller-support@gasgoo.com
All Rights Reserved. Do not reproduce, copy and use the editorial content without permission. Contact us:
autonews@gasgoo.com