Most automakers in China fail to hit half of sales target in H1 2019
Shanghai (Gasgoo)- Automakers in China have successively announced their sales performances after six months passed this year. After compiling the data offered by a total of 14 automakers, Gasgoo found out that aside from two Sino-Japanese automakers, most companies didn't achieve 50% of their annual sales targets after half of the year passed by.

Japanese brands
According to the China Passenger Car Association (CPCA), the wholesale volume of locally-produced cars, SUVs and MPVs totaled 9,950,530 units for the first half of 2019, sliding 13.9% year on year. However, sales of Japanese car brands edged up 4.43% to around 2.18 million units.
As of June, only GAC Honda and FAW-Toyota completed half of their sales targets. The other Sino-Japanese or Japanese carmakers, including Nissan, Mazda and GAC Mitsubishi, failed to finish 45% of original targets.

Toyota gained a 14.3% year-on-year growth with 1.475 million vehicles sold in China throughout 2018 despite the rare downturn falling on overall auto market. For the year of 2019, the Japanese auto giant targets 1.6 million cars in this country, among which 745 thousand units of target was allocated to FAW-Toyota.
Based on the CPCA's data, fueled by the Avalon and the Izoa, FAW-Toyota saw its year-to-date sales rise 6.35% over the previous year to 378.7 thousand units, one of only two automakers that fulfilled 50% of annual target.
Along with 311.2 thousand and 93.8 thousand cars sold by GAC Toyota and Lexus brand respectively, Toyota has already sold 783.7 thousand vehicles (excluding imported cars) in the world's largest auto market with 48.98% of goal completed.

Honda chooses a relatively conservative route to operate its China market this year. GAC Honda boasted the biggest completion rate among companies on the table thanks to its annual sales target equivalent to the 2018 sales volume and robust sales growth in the tenth-generation Accord, the Fit, the Odyssey and the Crider. From January to June, the joint venture sold a total of 394.5 thousand cars with an evident growth of 16.41%.
Although Mazda set an annual goal of only 270,000 units for 2019, it completed less than 40% of target after half of a year passed due to the continuously sliding sales volume, the refusal of discount and the comparatively slow pace in upgrading product lineup.

Nissan aims to sell vehicles as many as what Toyota wishes for its China's market. Nevertheless, the negative growth in sales of Zhengzhou Nissan and Dongfeng Venucia made the total H1 sales down by 0.3% from the previous year.

New energy vehicle brands

For the first half of the year, there were a total of 575,061 new energy passenger vehicles sold across China, a year-on-year increase of 65%, said the CPCA.

The launching of new NEV subsidy policy with decreased amounts and stricter technical threshold became the watershed for the first-half NEV market. During the three-month grace period (from April to June) before the formal implementation of the new policy, NEV sales still showed double-digit growth, while the growth was inevitably curbed by the relatively large basic quantity and the pressure brought by the transformation from China Stage 5 to Stage 6 Emission Standard, according to Cui Dongshu, secretary-general of the CPCA.

EV makers like BAIC BJEV, GAC NE and BYD, whose sales were largely contributed by NEVs, all failed to accomplish even 40% of their sales targets. Perhaps, they were too optimistic about the future performance when they started the year of 2019.
Affected by fuel-burning vehicle sales downturn, BYD achieved only 35.09% of target despite its championship in China by H1 NEV sales (145.7 thousand units, +94.5%).

(Photo source: BAIC BJEV)

Powered by strong demands of the BAIC EU Series, BAIC BJEV attained a year-on-year growth of 21.57% for the first six months, while still has a long way to go before reaching the 220-thousand-unit sales goal.
Besides, GAC NE sported a growth up to 73.46% with 10.9 thousand cars sold during the first half.
China's self-owned brands
Compared to the great leap for the previous several years, most traditional China-owned car brands opted to keep low key when they set targets. Even so, many China's self-owned automakers like Geely Automobile, Great Wall Motor and GAC Motor didn't see an ideal number in sales target completion rate partly due to the increasingly complex climate resulted from factors like Sino-U.S. trade tension, the earlier-than-scheduled execution of China Stage 6 Standard and the phase-out of NEV subsidy.

(Photo source: Geely)

Geely Automobile posted a completion rate of up to 47.92% with 651,680 vehicles sold through June. The group said its management team is to revise downward the 2019 annual sales goal by 10% to 1.36 million units from 1.51 million units due to the continuous uncertainties in China's PV market and its determination to proactively reduce the aggregate inventories of its dealers which partly led to the lower-than-expected Jan.-Jun. sales.
Among three China-owned automakers on the table, Great Wall Motor was the only one that achieved year-over-year growth in H1 sales. GAC Motor only completed 31.2% of full-year goal with its year-to-date sales plunging 30.3% from the prior-year period to 186,947 units.
German & France brands
It seems that the Matthew Effect has been happening in China's auto market, especially in the increasingly severe market situation. The stronger companies are gaining more market shares, while the shares belong to the weaker will be further squeezed.
(Photo source: DPCA)

As China's earliest joint venture built with French automaker, Dongfeng Peugeot Citroen Automobile Company Ltd. (DPCA) suffered plunge in both year-to-date outputs and sales with only 26.8% of sales target finished, suggesting the failure in accomplishing sales goal unless some miracles happen.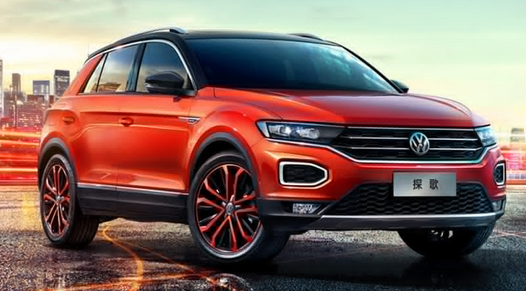 (Photo source: FAW Volkswagen)

Regarding German car brands, FAW-Volkswagen (excluding Audi) has already completed only 45% of target, but it is still in likelihood to reap a highest-ever yearly sales volume since there are a number of new models to be rolled out in the second half, including the Jetta VS5 and BEV versions of the Bora and the Golf.

(Photo source: FAW-Volkswagen's Audi)

FAW-Volkswagen's Audi brand has finished 45.73% of target by the end of June. The all-new Audi Q3 may be the growth point for the next two quarters.
Gasgoo not only offers timely news and profound insight about China auto industry, but also help with business connection and expansion for suppliers and purchasers via multiple channels and methods. Buyer service:buyer-support@gasgoo.comSeller Service:seller-support@gasgoo.com
All Rights Reserved. Do not reproduce, copy and use the editorial content without permission. Contact us:
autonews@gasgoo.com