Geely Galaxy L6 hits market, starting at 115,800 yuan
Shanghai (Gasgoo)- On September 16th, the Galaxy L6, the second production model under Geely's young new energy vehicle range Galaxy, hit the market with five trim levels, namely, the 60km AIR, the 60km PLUS, the 125km PLUS, the 125km MAX, and the 125km STARSHIP (the range hereby only refers to the range using battery power alone). Its prices range from 115,800 yuan to 149,800 yuan.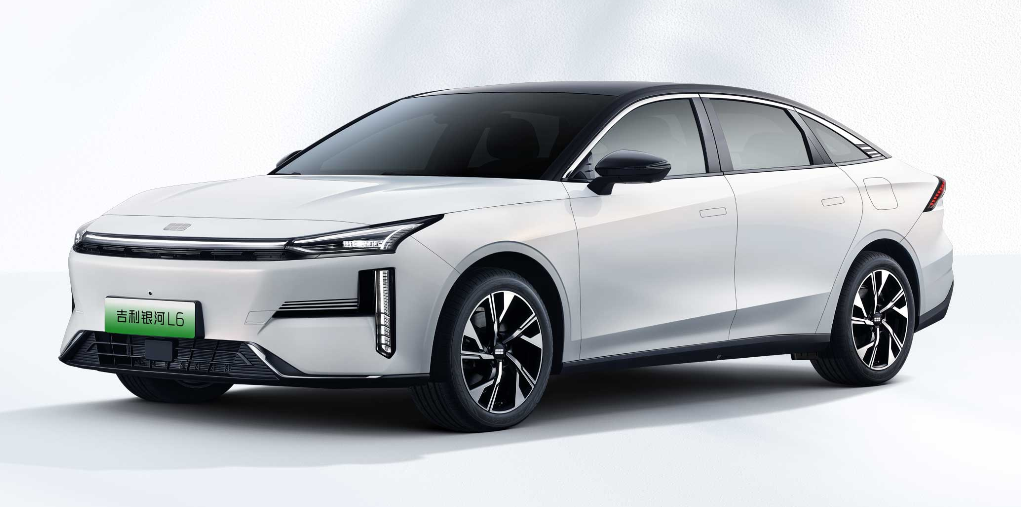 Photo credit: Geely Galaxy
The Galaxy L6 boasts a striking design with its fully enclosed "Digital Ripple" grille and segmented front and rear lights. The LED digital dynamic headlights, coupled with the welcoming LED light carpet, create a distinctively technological ambiance when the vehicle's lights illuminate.
With a wheelbase of 2,752mm, the Galaxy L6 presents a sleek and elongated side profile. Its design incorporates various aerodynamic features, including a diving posture, a sloping rear, concealed electric door handles, and a choice between 17-inch five-spoke aluminum alloy wheels or 18-inch Y-shaped sports aluminum alloy wheels, all contributing to a low drag coefficient of 0.26Cd.
To cater to diverse tastes, the Galaxy L6 offers a range of body colors, including Galaxy Dazzling White (utilizing nanotechnology), Midnight Charm Purple (utilizing unique color techniques), Mountain Mist Green (utilizing heterochromatic technology), Dawn White, and Twilight Gray.
NordThor 8848 hybrid powertrain system; photo credit: Geely Galaxy
Under the hood, the Galaxy L6 features the 1.5TD-3DHT NordThor 8848 hybrid powertrain system. This system comprises the 1.5TD NordThor hybrid-specific engine (120kW, 255N·m), the P1+P2 dual electric motors (107kW, 338N·m), and the 3-speed variable-frequency electric drive DHT Pro.
The 1.5TD Thor hybrid-specific engine utilizes Geely's in-house developed combustion control technology, featuring a high 13:1 compression ratio Miller cycle for exceptional thermal efficiency of up to 44.26%, emphasizing power without compromising efficiency. The 3-speed variable-frequency electric drive DHT Pro boasts an impressive 97.5% transmission efficiency and collaborates with the P1 electric motor to deliver a measured 0-100km/h acceleration of 6.3 seconds and a top speed of 247km/h. It offers various functionalities, such as catapult-style starts, high-speed overtaking kickdowns, and seamless performance across different scenarios.
Additionally, this system supports OTA updates across different vehicle domains, including chassis, intelligent driving, cabin, and body, adapting to over 20 intelligent driving modes (serial, parallel, hybrid, etc.). This ensures the most economical driving mode selection based on real-time navigation data, weather conditions, driving habits, and vehicle ADAS data.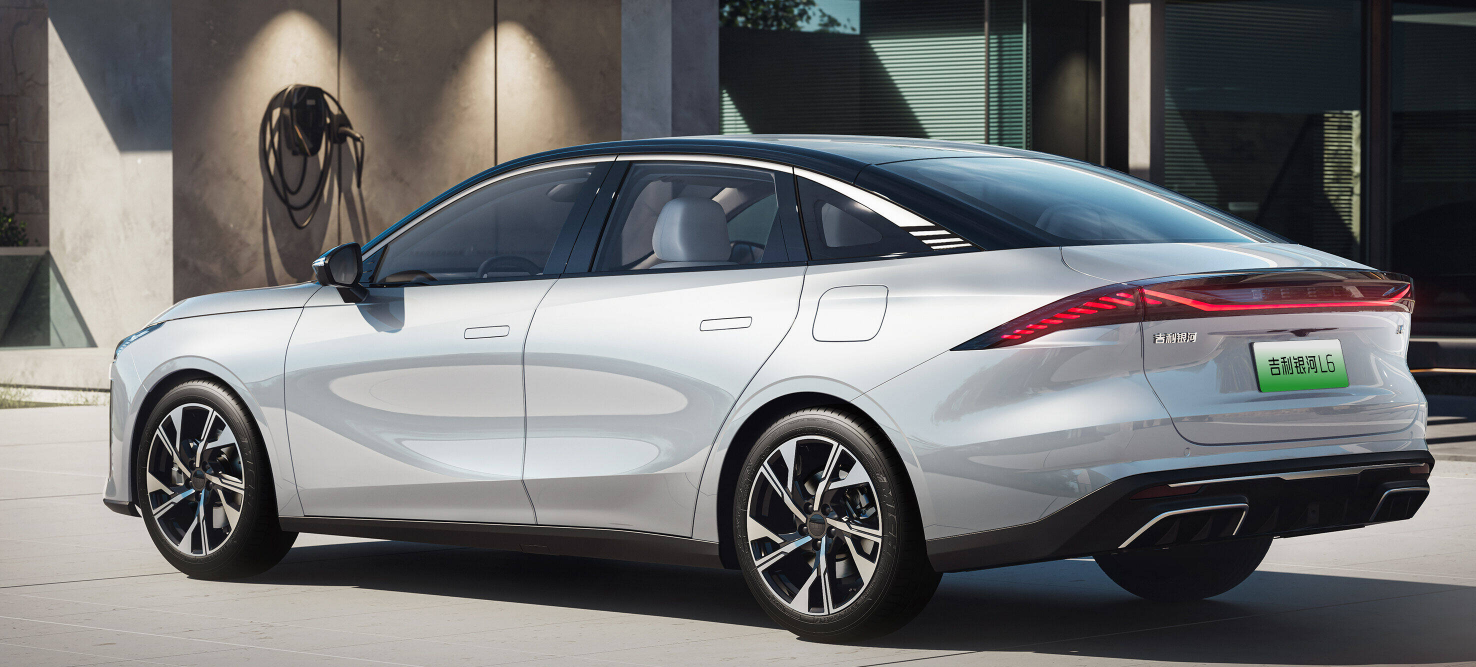 Photo credit: Geely Galaxy
The Galaxy L6 comes standard with super-fast charging capabilities, allowing a 30% to 80% charge in just 30 minutes. It also includes a 3.3kW discharge power feature, compatible with most common household appliances and digital devices.
Equipped with an L2+ intelligent driving assistance system, the Galaxy L6 offers features such as automatic parking, adaptive cruise control, and lane-keeping assistance. The system includes multiple sub-functions, such as ICC intelligent navigation (cruise control + lane centering control), AEB (automatic emergency braking), ELKA (emergency lane keeping assistance), LKA (lane keeping assistance), SLIF (speed limit information function), IHBC (intelligent high beam control), among others.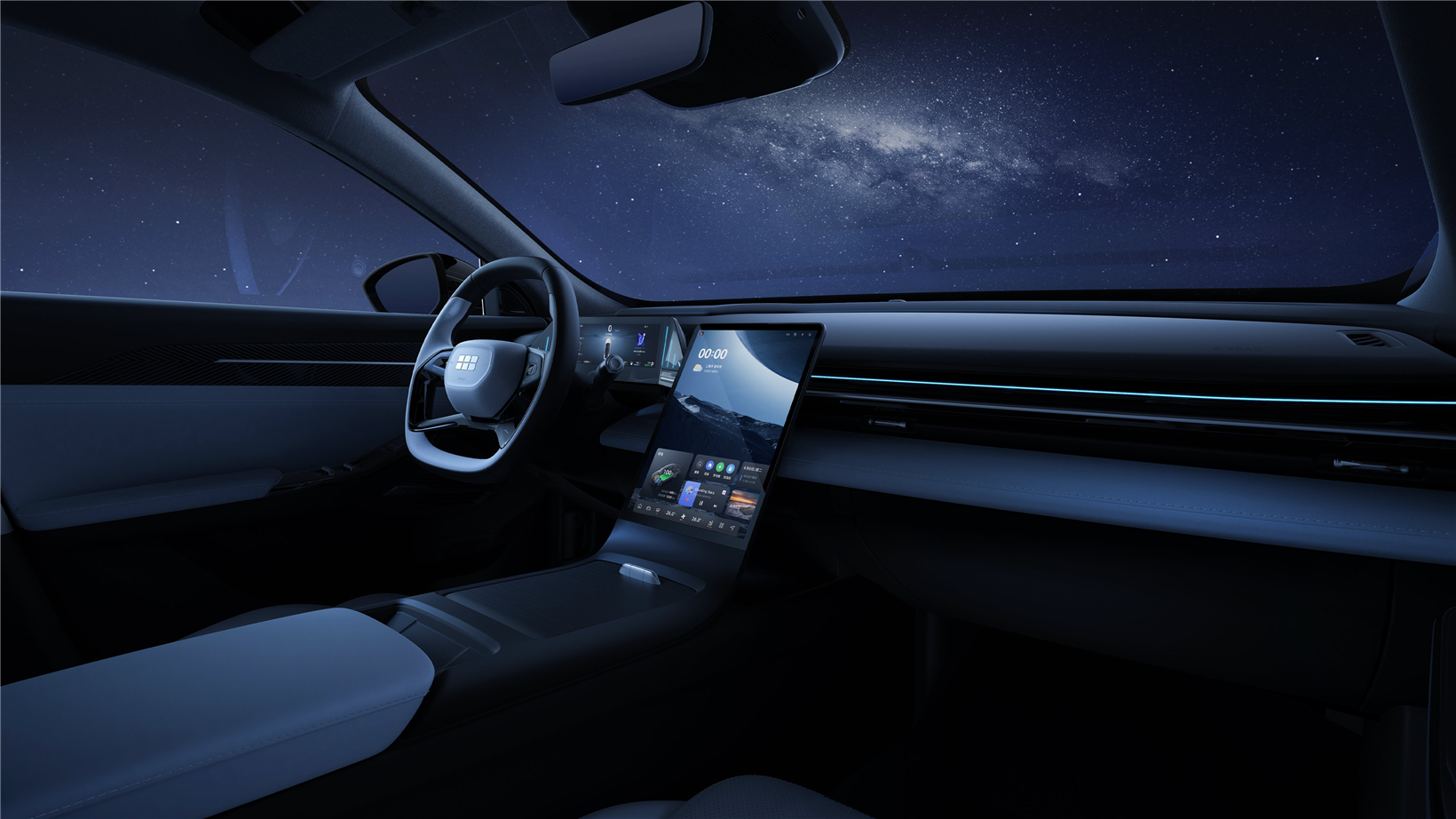 Photo credit: Geely Galaxy
The Galaxy L6 is powered by the Galaxy N OS in-car intelligent system, which enables instant driver-vehicle communication within 0.5 seconds, delivering an engaging driver-vehicle interaction experience. The system boasts features like real-time voice interactions in various scenarios, continuous 60-second voice conversations, dual acoustic zone recognition, personalized voice packages, Geely map navigation, multi-account system, and more. It also offers intuitive gesture controls for volume, temperature, screen brightness, task center, and other functions.
Photo credit: Geely Galaxy
Inside, the Galaxy L6 features the "Cotton Candy" memory seats enveloped in premium eco-leather, offering both comfort and support. The front seats have a generous recline angle and include heating and memory functions. The rear seats provide ample space with a wide sofa-style bench, 270-degree soft-touch enclosure (soft material for the C-pillar), and a 30-degree seatback angle. The vertical distance from the seat cushion to the car roof is 974mm, and the horizontal distance from the seatback to the front seat is 1,000mm.
Gasgoo not only offers timely news and profound insight about China auto industry, but also help with business connection and expansion for suppliers and purchasers via multiple channels and methods. Buyer service:buyer-support@gasgoo.comSeller Service:seller-support@gasgoo.com
All Rights Reserved. Do not reproduce, copy and use the editorial content without permission. Contact us:
autonews@gasgoo.com