Gasgoo Daily: SAIC Volkswagen's ID. Series achieve cumulative sales of over 150,000 units
With Gasgoo Daily, we will offer daily important automotive news in China. For those we have reported, the title of the piece will include a hyperlink, which will provide detailed information.
SAIC Volkswagen's ID. Series achieve cumulative sales of over 150,000 units
SAIC Volkswagen announced on September 16 that the cumulative sales of the ID. family have exceeded 150,000 units, with monthly sales surpassing 10,000 units in both July and August. The ID. lineup under SAIC Volkswagen currently includes models like the ID.3, ID.4X, and ID.6X, all of which are all-electric vehicles.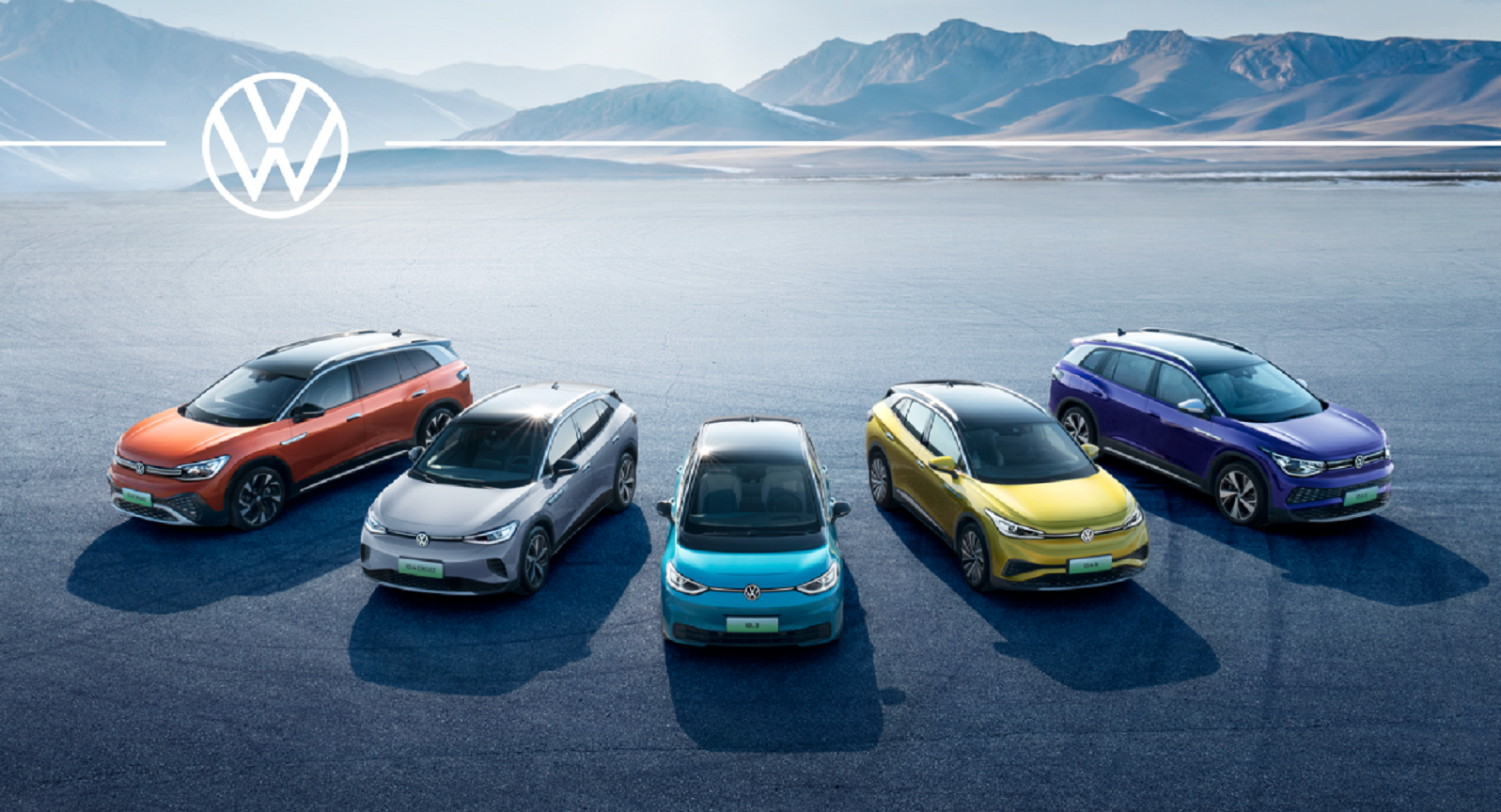 Photo credit: Volkswagen
Geely Holding says no specific plan to build factory in Indonesia
Geely Holding Group released a statement on September 17, addressing recent media reports suggesting the company's intention to establish an electric vehicle factory in Indonesia. The statement clarified that while Geely is assessing the potential of the Indonesian new energy market and exploring opportunities to compete in the Indonesian market, there are currently no specific plans to invest in and build a factory in Indonesia. Geely's long-term partnership with DRB-HICOM remains crucial for its market development in the ASEAN region, with a focus on Malaysia as a key hub for new energy vehicles.
JETOUR Traveler to hit market on September 26
Chery's JETOUR brand officially revealed that the Traveler off-road SUV will officially hit the market on September 26. Pre-sales for the JETOUR Traveler began at the Chengdu Motor Show 2023, with prices ranging from 140,900 yuan to 180,900 yuan.
IM Motors' NOA system for high-speed, elevated roads comes online in nine new cities in China
IM Motors, the premium electric vehicle brand co-backed by SAIC Motor, Alibaba Group, and Zhangjiang Hi-Tech, recently announced the full opening of its NOA (Navigation on Autopilot) system for high-speed and elevated roads (called "High-Speed NOA" for short) within the Beijing Fifth Ring Road.
Baolong Automotive inaugurates two new projects in Ningguo, Anhui province
On September 17, Chinese auto parts supplier Baolong Automotive held the inauguration ceremony for its "Longwei New Plant and the Launch of Liquid Cooling Plate and Air Spring Projects" in Ningguo city, a county-level city in Anhui province. Simultaneously, it also celebrated the opening of the "New Factory Building for Air Tanks and Aluminum Components (Tuopusi Phase III)" project.
Chery unveils 'Fengyun' new energy vehicle range
On September 16, CHERY, one of the four major passenger car brands under Chery Holding, announced the official name for its fresh new energy vehicle series - "Fengyun" (meaning Wind and Clouds) and revealed the image of the series' inaugural model, the Fengyun A9.
ZF Group, FAWSN Automotive Cockpit Group to build safety solutions under zero-gravity seating scenario
In a strategic collaboration formed earlier this month, ZF Group and FAWSN Automotive Cockpit Group ("FSCG") joined forces to enhance passenger safety and comfort, with a particular focus on zero-gravity seating scenarios, according to a post on ZF Group's WeChat account.
Autra Tech allies with KuanDeng Technology to advance smart trucking with high-precision map
On September 18, Chinese commercial vehicle intelligent driving tech firm Autra Tech, entered into a strategic partnership with high-precision map service provider KuanDeng Technology. This collaboration marks a significant strategic upgrade, building upon two years of deep cooperation between the two entities.
Baidu's Xi Rang partners with Qualcomm to build next-gen metaverse infrastructure
Baidu and Qualcomm recently signed a non-binding Memorandum of Understanding (MoU) in Beijing to initiate comprehensive strategic cooperation in the XR (Extended Reality) field, according to Qualcomm's announcement on September 15.
DeepWay so far secures over 1,000 orders for smart new energy heavy-duty trucks
On September 17, DeepWay, the autonomous new energy heavy-duty truck developer backed by Baidu, announced that the cumulative order volume for DeepWay's intelligent new energy heavy-duty trucks has so far surpassed 1,000 units.
Geely Galaxy L6 hits market, starting at 115,800 yuan
On September 16th, the Galaxy L6, the second production model under Geely's young new energy vehicle range Galaxy, hit the market with five trim levels, namely, the 60km AIR, the 60km PLUS, the 125km PLUS, the 125km MAX, and the 125km STARSHIP (the range hereby only refers to the range using battery power alone). Its prices range from 115,800 yuan to 149,800 yuan.
On September 17, the first batch of European-spec ZEEKR X vehicles officially embarked on their overseas journey, marking the second ZEEKR-branded model to set sail for Europe following the ZEEKR 001's departure on August 25. This move signals a rapid expansion of ZEEKR's overseas presence, advancing the company's global strategy significantly.
NIO hits milestone of deploying over 1,800 battery swap stations across China
In an impressive feat of electrifying progress, NIO marked a significant milestone on September 15th as its 1,800th battery swap station came online in Beihai city, Guangxi Zhuang Autonomous Region. With this achievement, NIO has now positioned a total of 1,805 battery swap stations across the nation.
Gasgoo not only offers timely news and profound insight about China auto industry, but also help with business connection and expansion for suppliers and purchasers via multiple channels and methods. Buyer service:buyer-support@gasgoo.comSeller Service:seller-support@gasgoo.com
All Rights Reserved. Do not reproduce, copy and use the editorial content without permission. Contact us:
autonews@gasgoo.com